Beautiful French motorcycle Terrot 500 cc RSSE from 1938.
Large Sport model, fast (120 km/h) and beautiful presentation (100% original).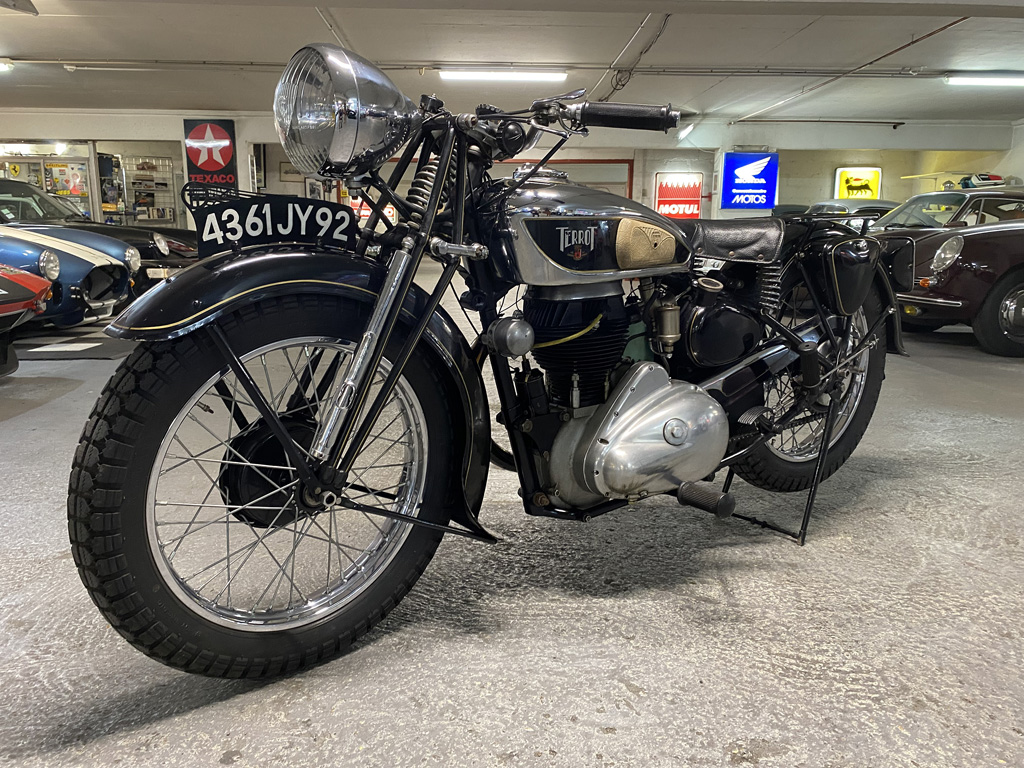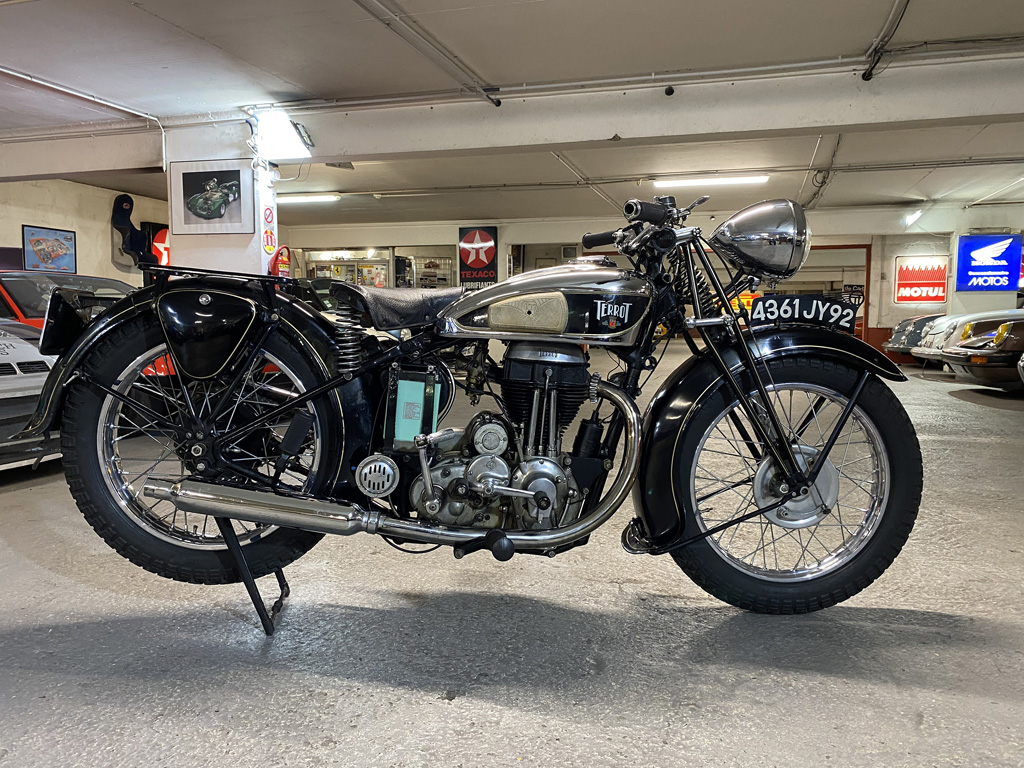 The 500 cc RSSE is a model whose high engine is designed with a fully enclosed walve train.
Relatively rare model in this original state (she is over 84 years old).
In perfect mechanical condition, it comes with a French road registration.
Available and visible in France (Paris).
Info and price on request.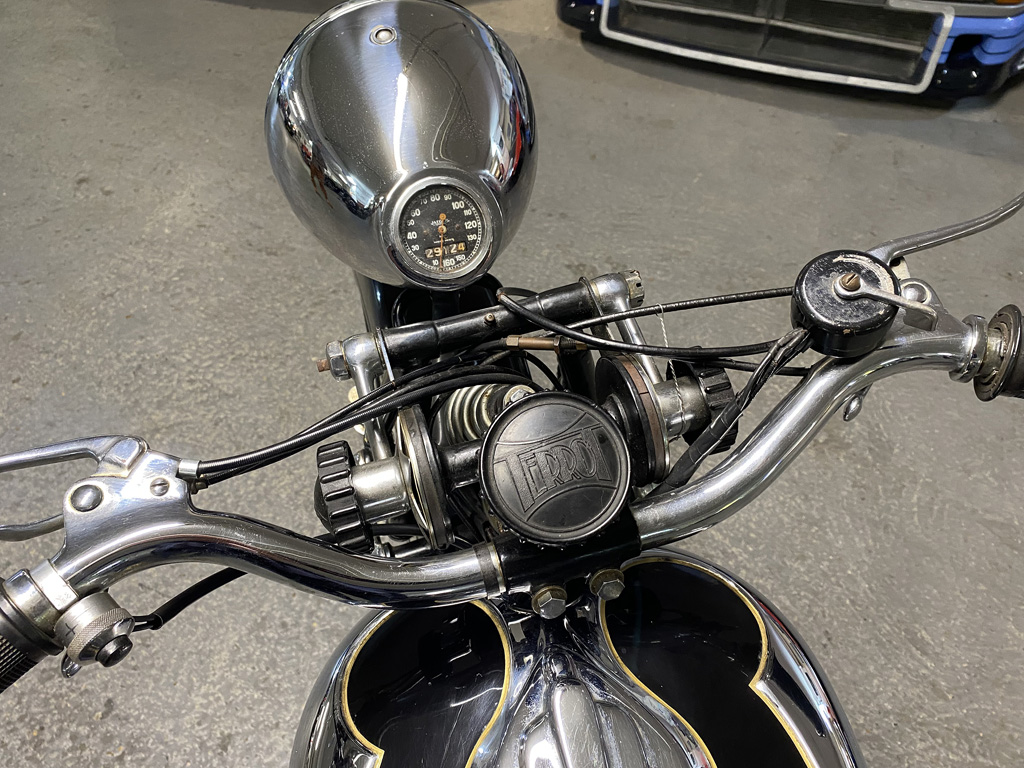 Would you like more information?