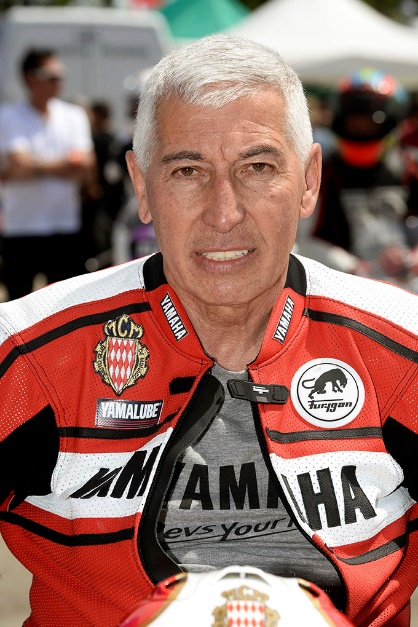 Who we are
Classic Motorbikes aims to connect owners and amateur buyers of exceptional machines: authenticated historic racing motorcycles, rare road motorcycles, in perfect working order, or rigorous replicas.
Former Grand Prix and Endurance driver Hubert Rigal collaborates as an expert and hunter of forgotten treasures…
The website www.classic-motorbikes.com has existed since 2003, offering rare classic motorbikes, racing and road motorbikes to collectors. It is now managed by the French company Addax Communication and its manager Hubert Rigal.
Hubert Rigal has been known in the community for years:
Professional racer for 12 years.
Communication manager of the then Yamaha importer "Sonauto Yamaha" for 10 years.
Professional racing driver for 10 years (Rally raids, Porsche Cup, Endurance TT, etc…)
He joined Classic-Motorbikes in 2003.
Discover here a selection of racing and touring/sport motorbikes, which have been sold through Classic-Motorbikes.com in recent years.
Contact us
Are you looking for a specific model or wish to sell you motorcycle?
Are you looking for a specific classic racing or road motorbike? 
Are you looking for the rare gem? Contact us.
Thanks to the relationships we have established with collectors around the world and the constant research we carry out, we can certainly help you find the model you dream of acquiring.
Before any sale, we appraise the motorcycle and provide you with a detailed description and the most complete photographic presentation possible. You can also inspect the motorcycle yourself or bring in a second expert appointed by you, if you wish.
We check the proper functioning of the motorcycle during our inspection. On the other hand, the specific nature of the motorcycles offered, which are often several decades old, means that we cannot guarantee it's functioning over the long term.
You wish to sell your racing or road motorbikes
Classic Motorbikes: more than a decade of experience in the trade of historic collectible vehicles…
If you wish to sell your exceptional motorcycle, we can put our in-depth knowledge of the market at your service to accompany you in all stages, from the evaluation to the conclusion of a successful transaction.
To meet the demand of our customers, or to enrich our own collection, we are always on the lookout for classic motorcycles in exceptional condition or benefiting from a particular and certified history.
If you wish to offer one or more machines, we will ask you for the following elements:
Brief description of the motorbike
History, condition, restoration or maintenance work, mileage or, for racing motorcycles, the number of hours of use since the last service, and your estimate of its value.
Photo report
Profile on both sides, for a racing motorcycle, with and without fairing,
Front and rear views, from 3/4 front and rear, detail of the tank, the saddle,
Motor on both sides and 3/4,
Meter or dashboard details,
Frame and engine numbers.
The size of the photos must be at least 1024 x 768 pixels.
Note: To send them to us, prefer sending by WeTransfer (free) to sending over email (10 MB per email max).
Documents
Copy of documents: road registration, restoration invoices, certificates of authenticity, historical documents, etc.
Your full contact details.
We will study your proposal as soon as possible and will advise you how to proceed.
Contact us