Presented at the Olympia Motor Show in London in 1930, the Matchless 600cc Silver Hawk is a must among collector's motorcycles.
Displacement of 592 cc, four cylinders arranged in two Vs one behind the other, cantilever rear suspension, 4-speed gearbox.
To compete with the four-cylinder Ariel, engineer Bert Collier designed the Matchless Silver Hawk in 1930.
Produced from 1930 to 1935 at only 535 copies, only about sixty have survived.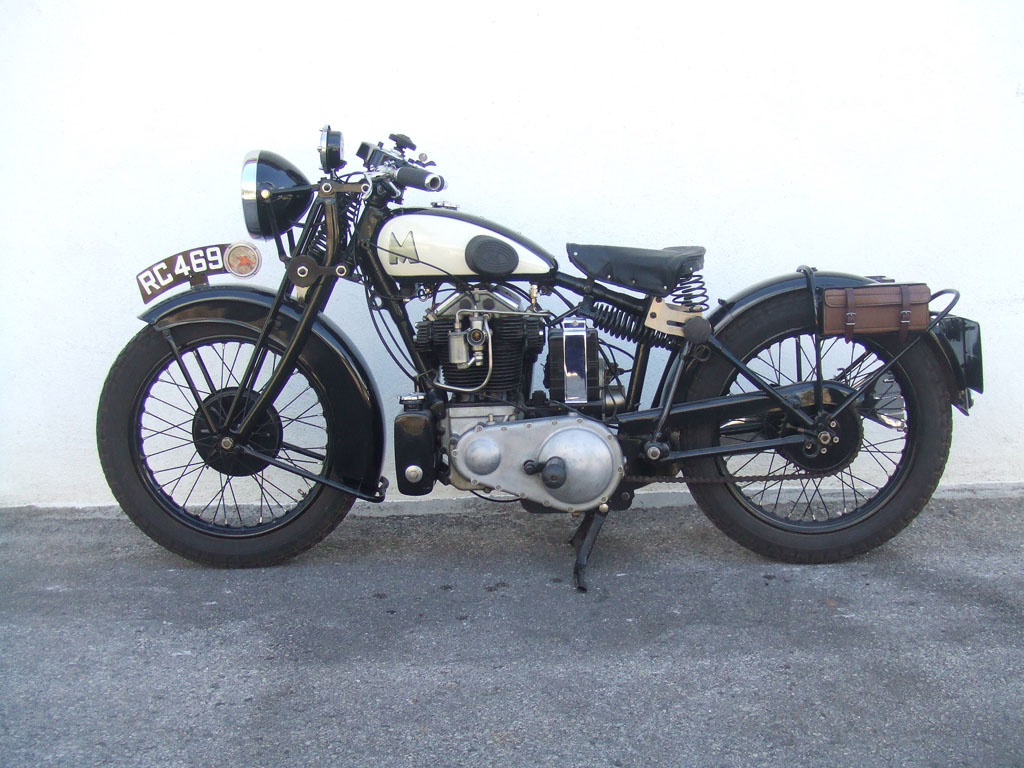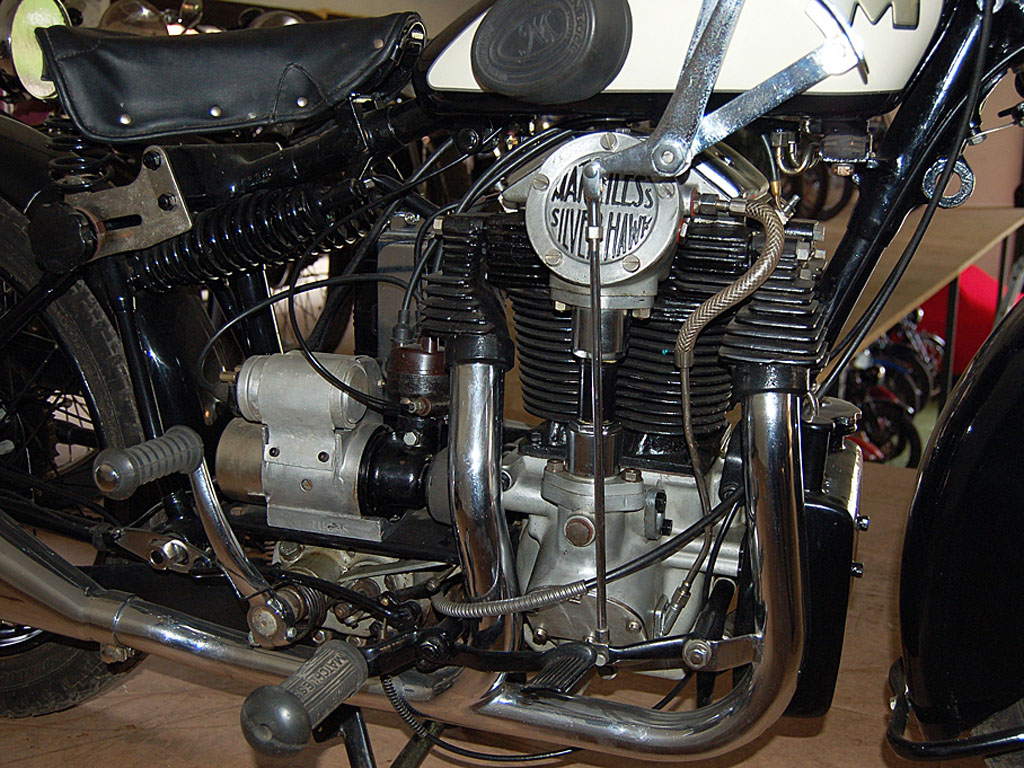 26° 4-stroke 4-cylinder V-engine, air-cooled – 592 cc (50.8 x 73.02 mm)
Single OHC driven by shaft and bevel gears, enclosed valves, cylinder block and single cylinder head in cast iron, primary transmission by duplex chain under casing, secondary by chain.
Single open cradle frame, parallelogram front suspension and cantilever type rear oscillating.
Front and rear 203 mm coupled drum brakes. 19 inch tires, weight 172 Kgs, 130 Km/h.
The Silver Hawk presented here is available and visible in the north of Spain.
Completely restored, it is in perfect technical condition.
British road registration.
Info and prices on request.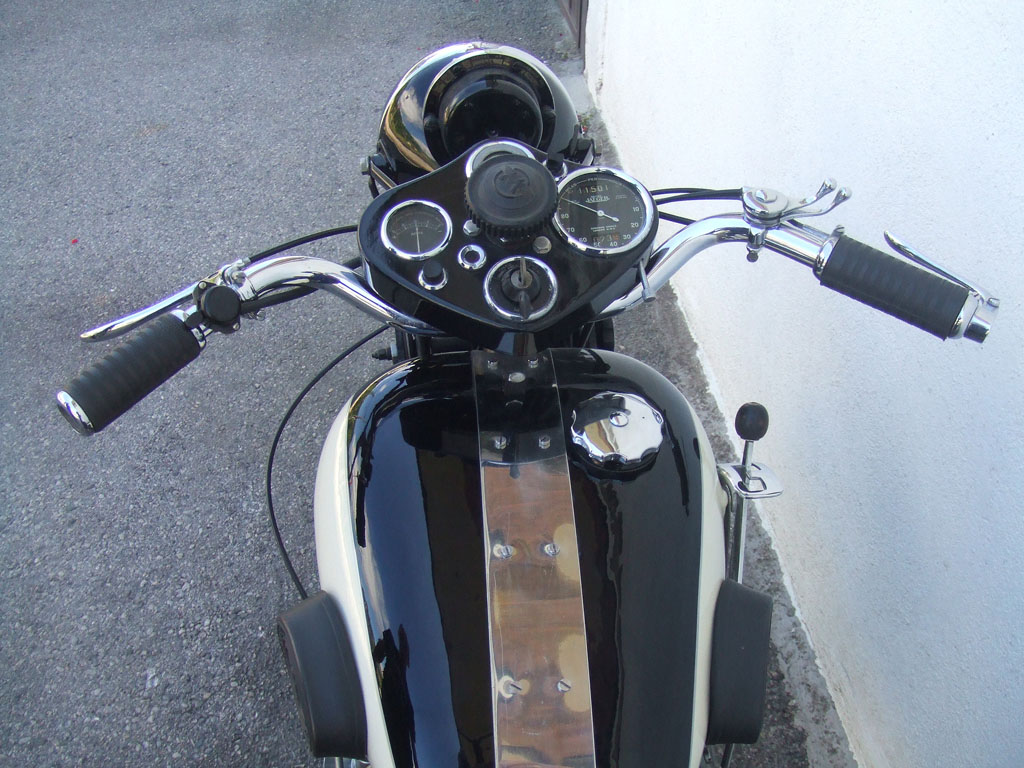 Would you like more information?