Specially studied for the American market, the Honda CL 77 "Scrambler" paved the way for future bikes.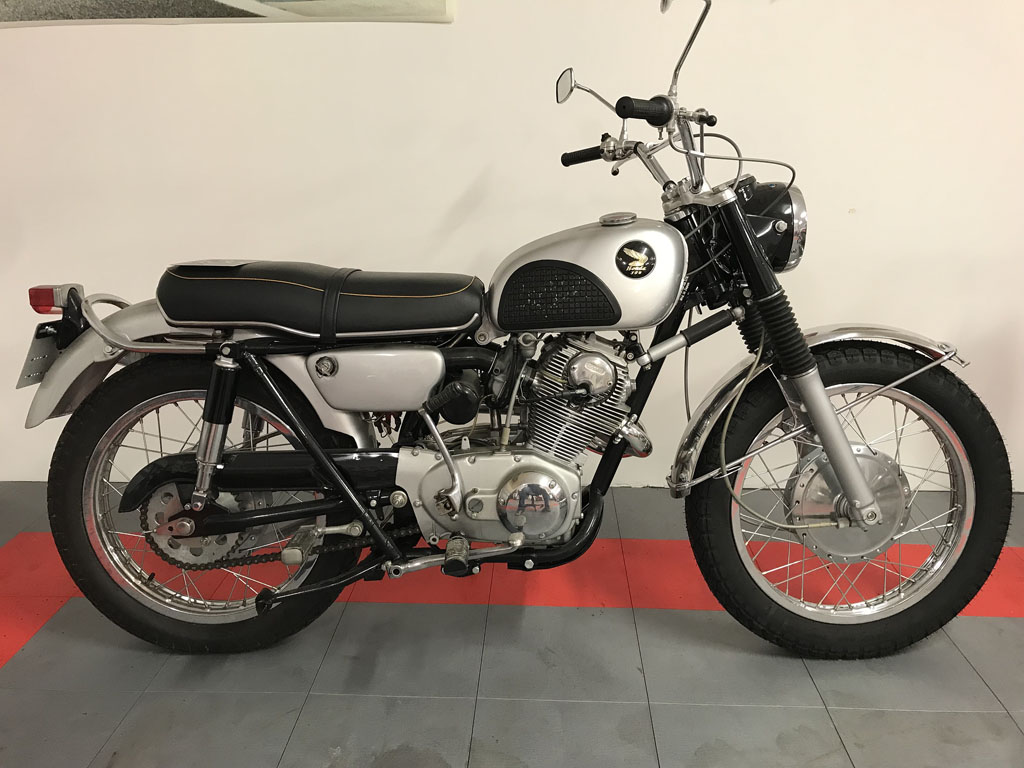 Equipped with the CB 77 engine (305 cc) the CL 77 will be marketed from 1965 to 1968.
4-stroke 305 cc two-cylinder motor facing the road, simple overhead cam shaft, power 27.4 cv, weight 152 Kgs.
4-speed gearbox.
The Honda CL 77 1967 presented here was restored in 2017 by a French professional.
It is complete, original and in perfect mechanical condition and cycle part.
It has a French road registration.
Available and visible in France (Chambéry).
Info and price on request.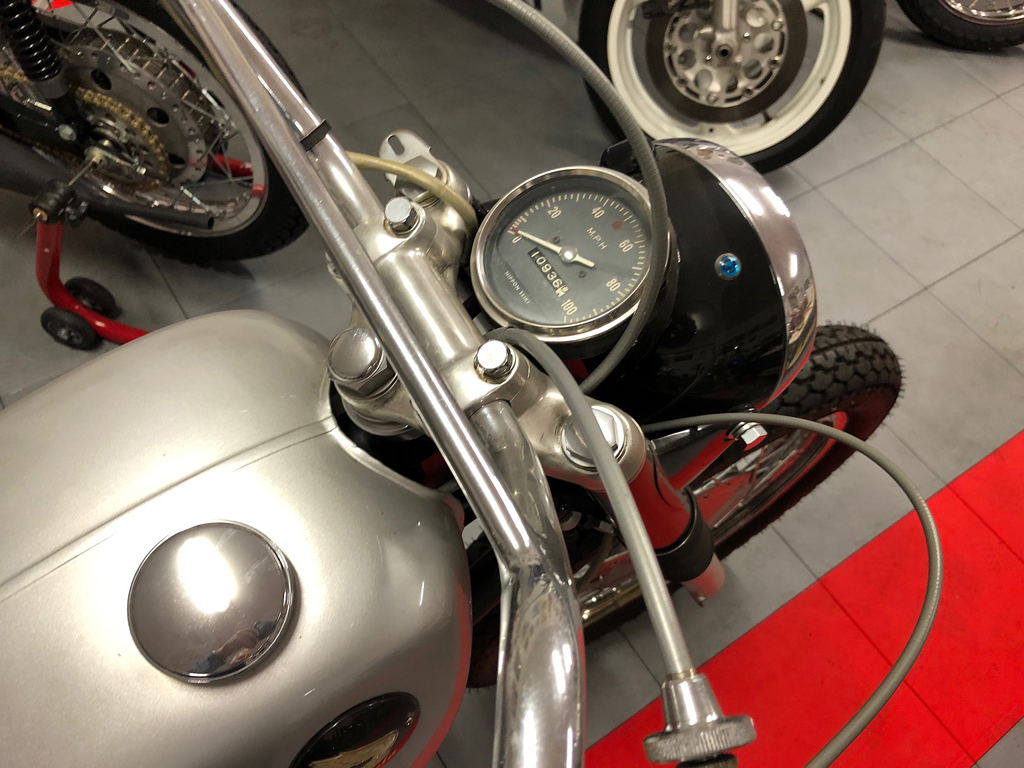 Would you like more information?