The absolute Diva.
The most beautiful motorcycle in the world?
In 1972, Ducati factory riders Paul Smart and Bruno Spaggiari conquered first and second place in one of the most famous motorcycling events in the world, the 200 Miglia di Imola.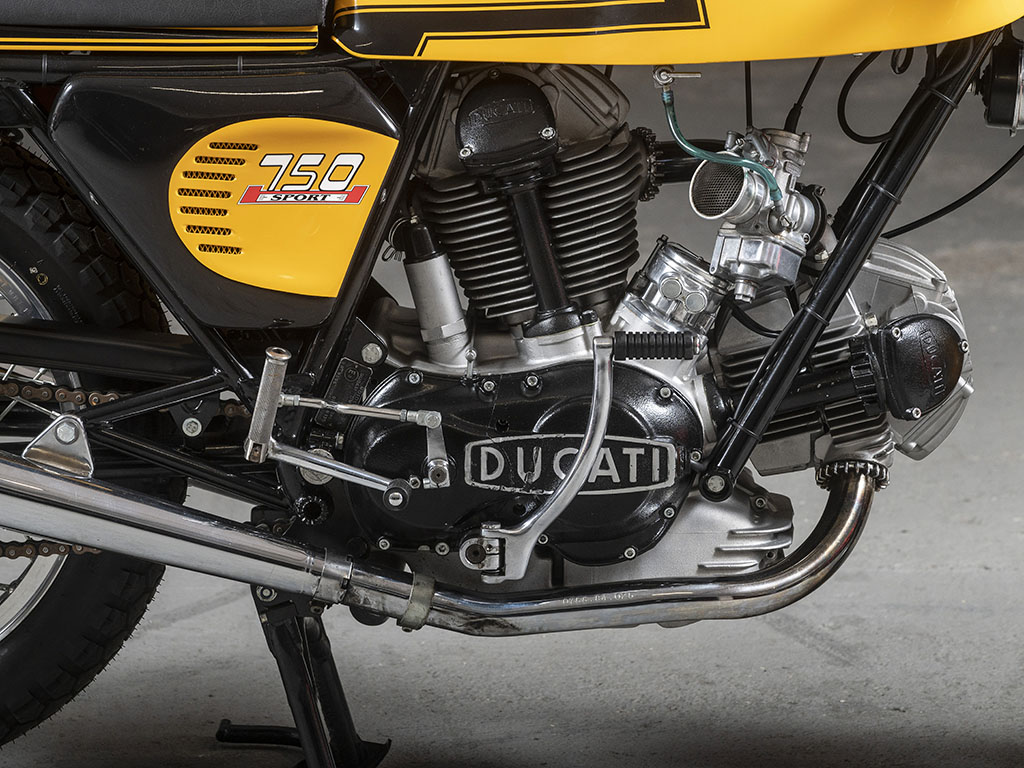 The two factory motorcycles used were 750 twin-cylinder round crankcases with desmodromic distribution.
This exceptional victory allowed Ducati to launch a sports model, the "750 Sport".
This motorcycle was a phenomenal success in 1973.
In 1974 followed the 750 SS "Green frame" produced in 401 examples and today in the pantheon of vintage motorcycles.
Very rare and… very expensive.
The 1973 750 S model is also a must-have for any collection.
Much sought after by collectors, prices have soared in recent years and continue to climb.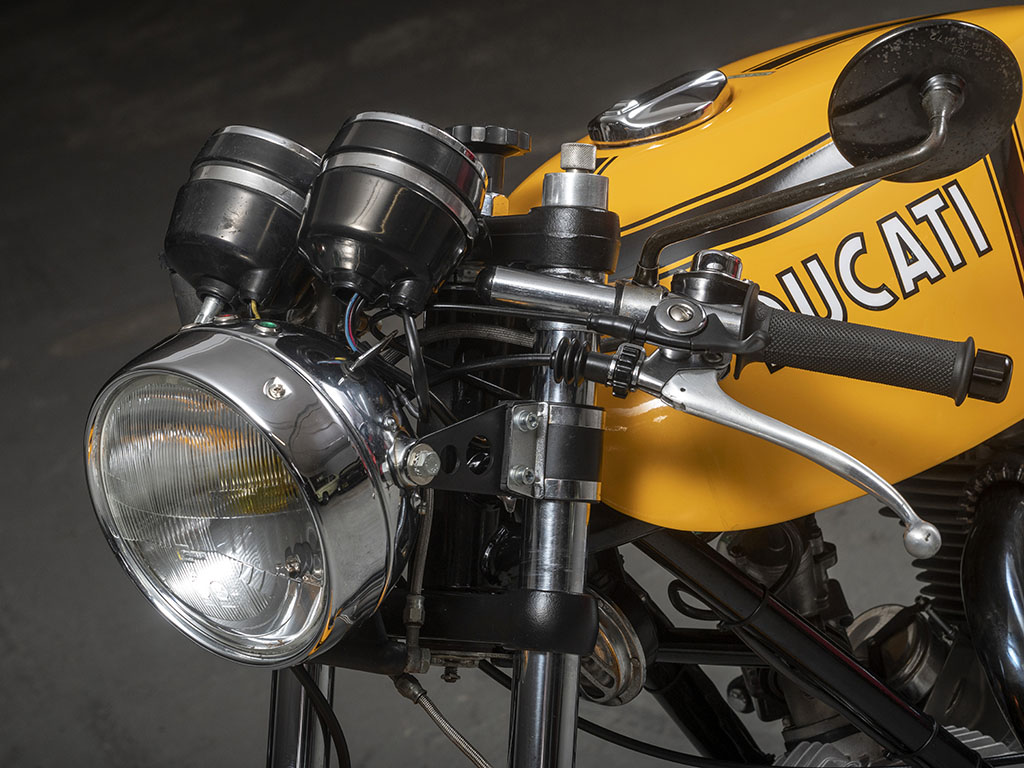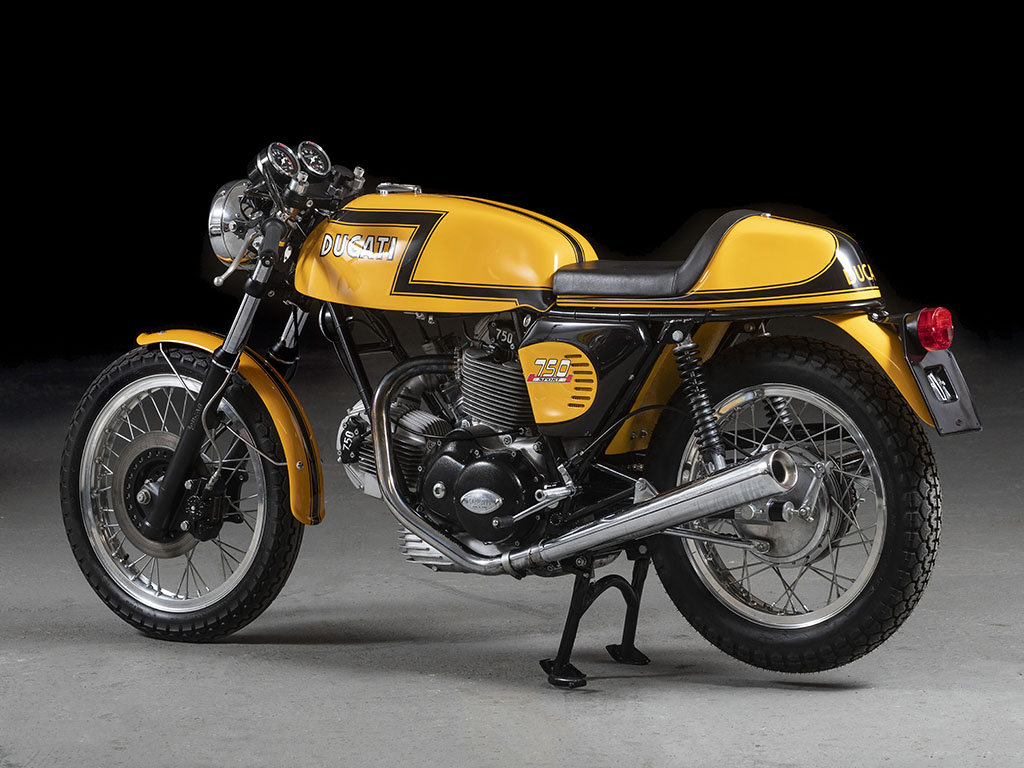 Relatively rare, in particular to find an original one in excellent condition.
This is what we offer you with this 750 S model from 1973.
Restored about fifteen years ago, it has driven very little since.
In excellent original conditiona.
It has a French road registration.
Prices and info on request.
Would you like more information?