Produced from 1975 to 1982, the Ducati 900 SS followed on from the 750 SS from 1974.
The 1974 Ducati 750 SS (Green frame) is of course a must-have in the motorcycle collection.
But this model is very rare (401 motorcycles produced) and very, very expensive.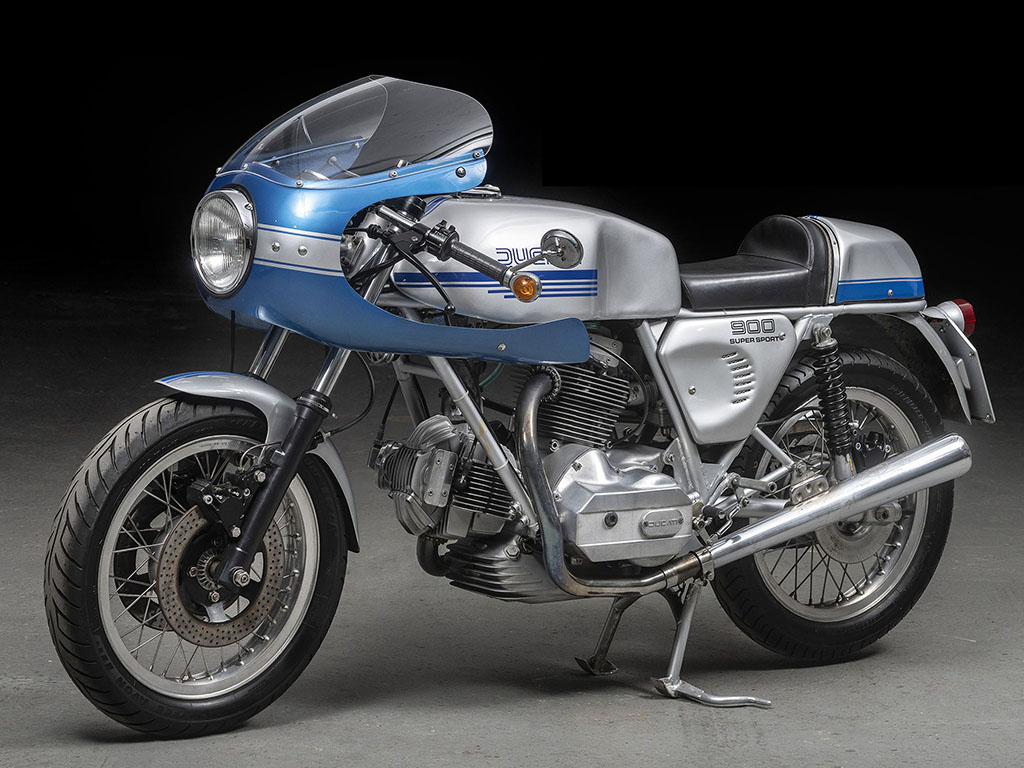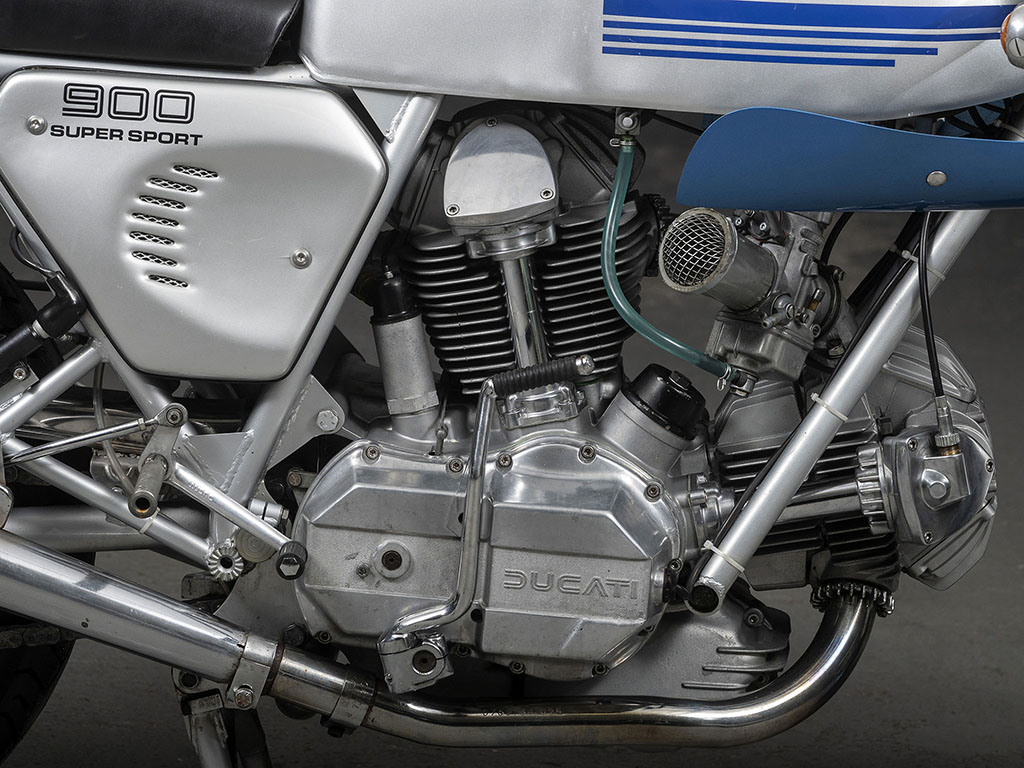 In 1975 arrived the 900 SS which 46 years later in 2021 is also a sought-after collector (at a more reasonable price).
As long as it can be found original and in excellent condition.
The 900 SS 1977 shown here was sold new in Germany, then resold in France and kept in its original condition.
It has only covered 20,000 kilometers from new and has not been restored.
It is in perfect technical condition and works wonderfully.
Available in France (Paris), it has a French road registration.
Info and price on request.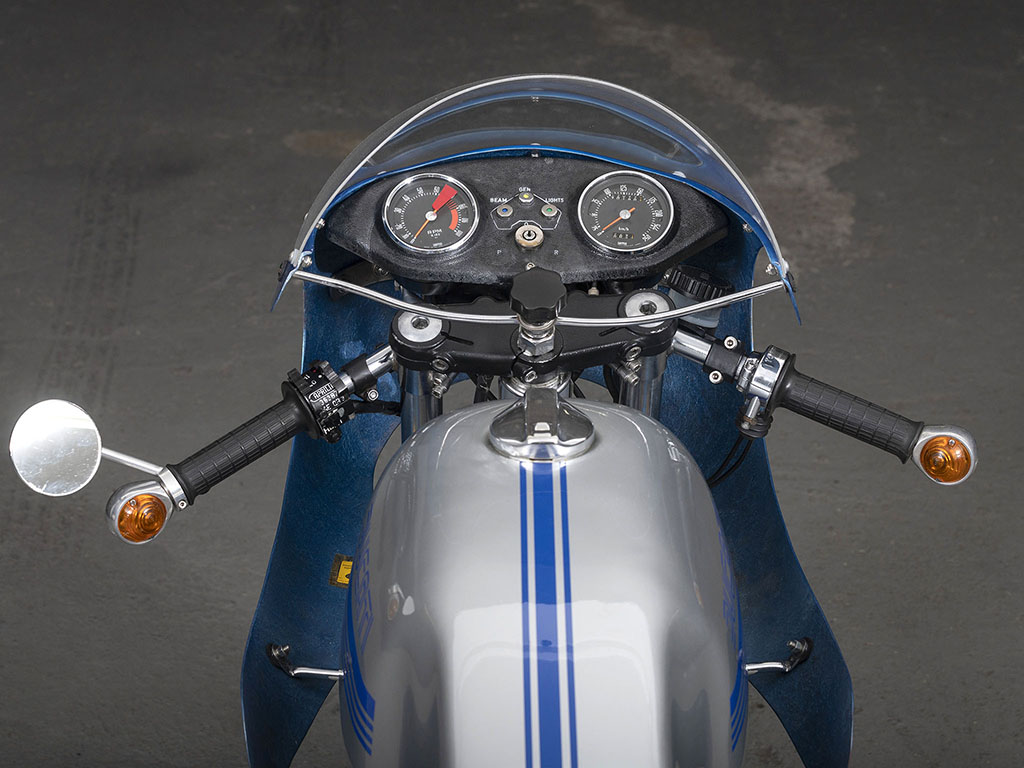 Would you like more information?