In the early 1970s, famous British driver John Cooper (Moon Eyes) won a lot of races from the handlebar of his Yamsel 250 and 350.
We offer you one of these Yamsel 250 from 1970 with known history.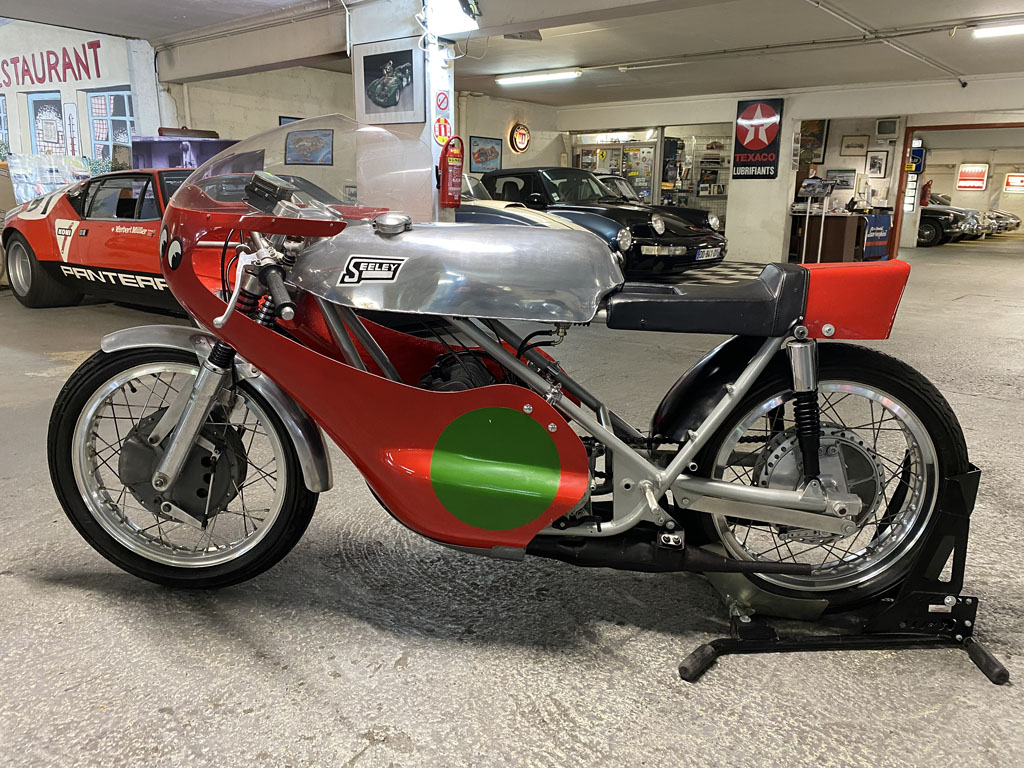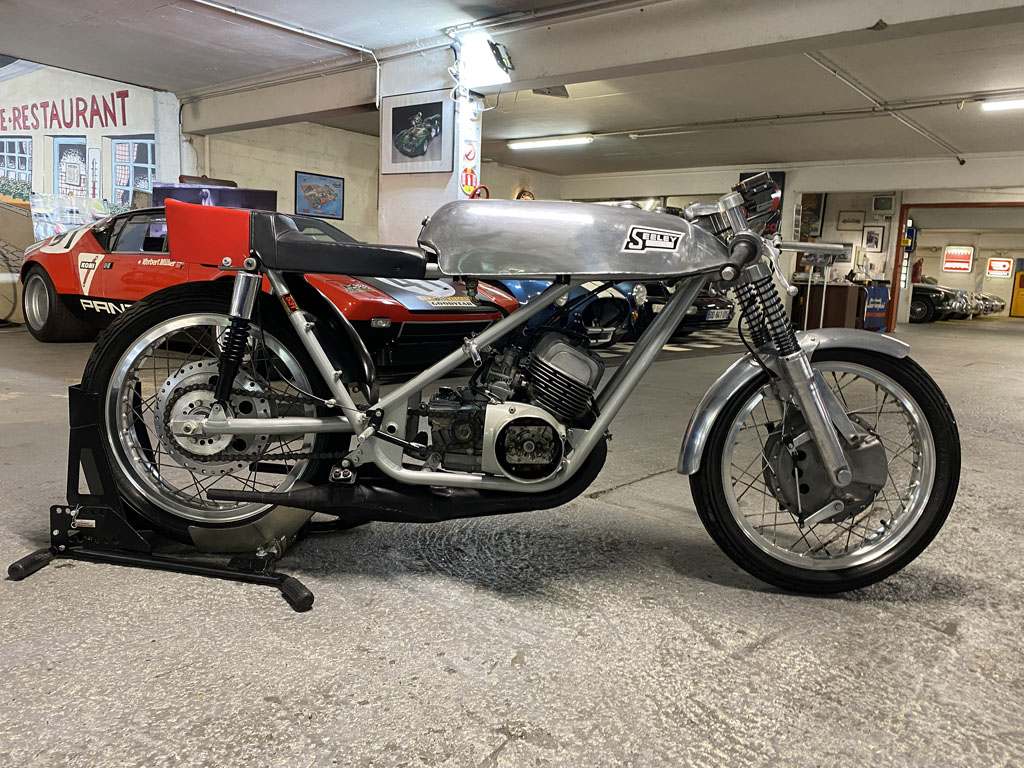 In 1971 French driver Endurance World Champion Jean Claude Chemarin bought this Yamsel directly from John Cooper.
Then, in 1974, our collaborator Hubert Rigal will buy the motorcycle from JC Chemarin. She will then go to a French collection where she will stay for 48 years.
In 2022, Hubert Rigal will recover the Yamsel.
This motorcycle is equipped with the 250 Yamaha TD2 air-cooled engine, an oscillating frame and arm Seeley in Reynold 531 steel, a rear brake Yamaha TD2, a front brake Fontana 4 cams and a Norton fork with higher aluminum tees.
Kröber ignition.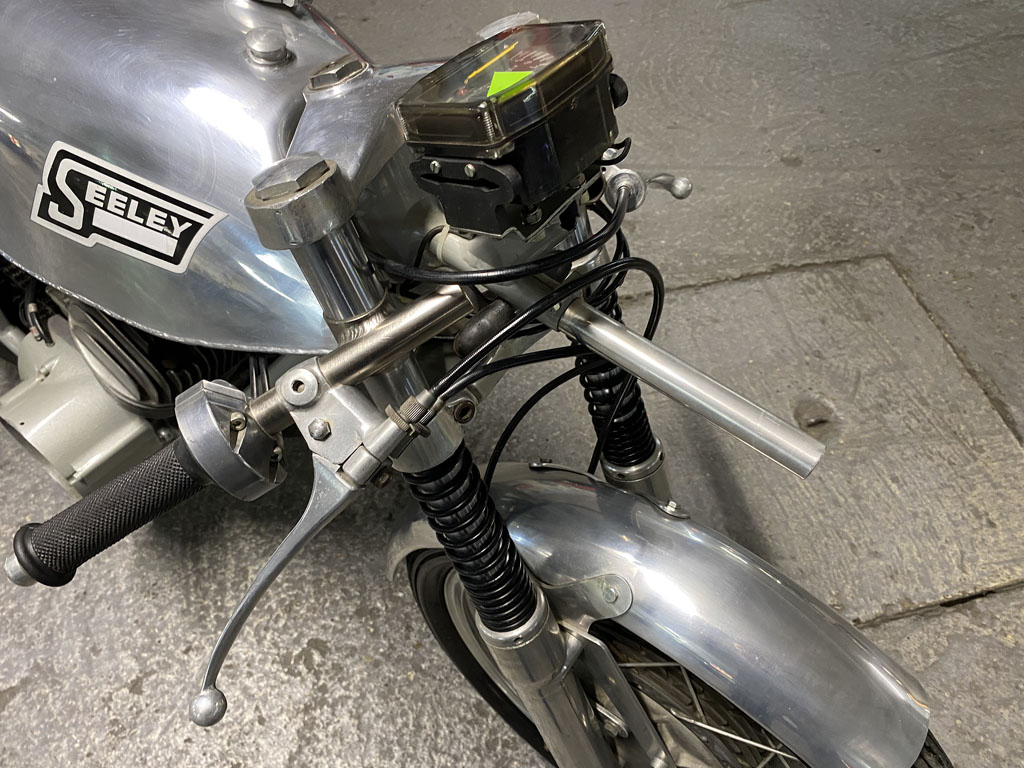 The Yamsel is complete and in working order.
This motorbike has been sold.
Would you like more information?