Aston Martin and Brough Superior are revving up the intensity with the reveal of AMB 001 Pro, a visceral 997cc track only superbike inspired by Aston Martin's unrivaled Valkyrie AMR Pro hypercar, unveiled today at the EICMA Milan Motorcycle Show.
The strictly limited-edition AMB 001 Pro is the latest design collaboration between the two brands, pairing Aston Martin's legendary design with state-of-the-art Brough Superior motorcycle engineering.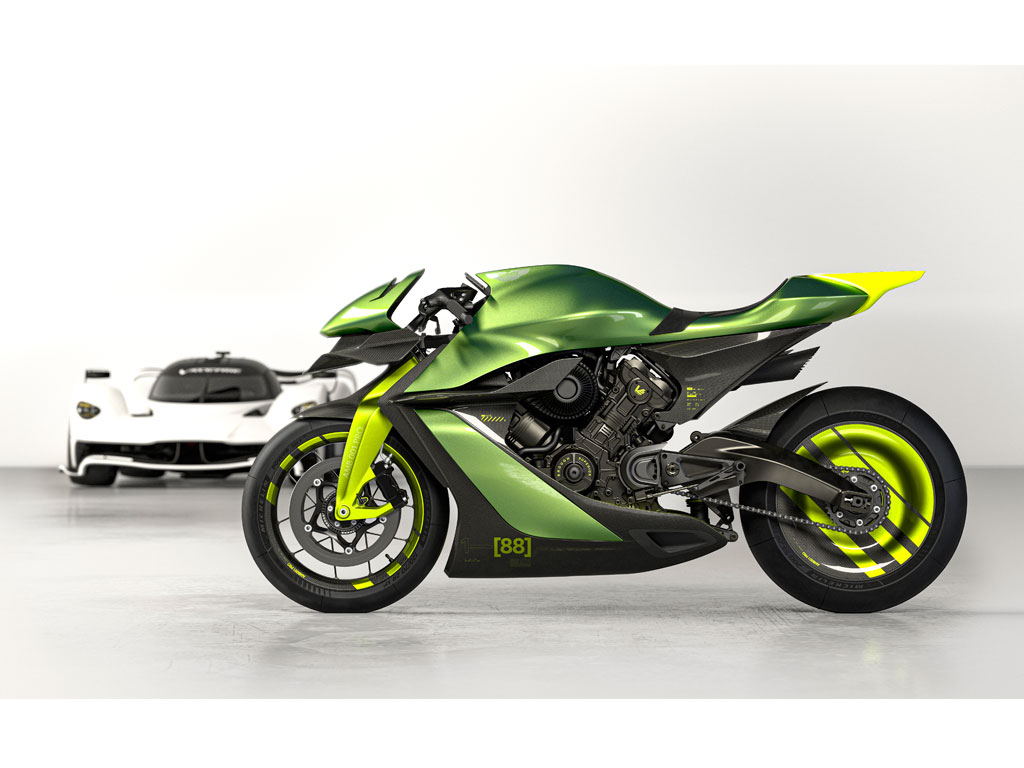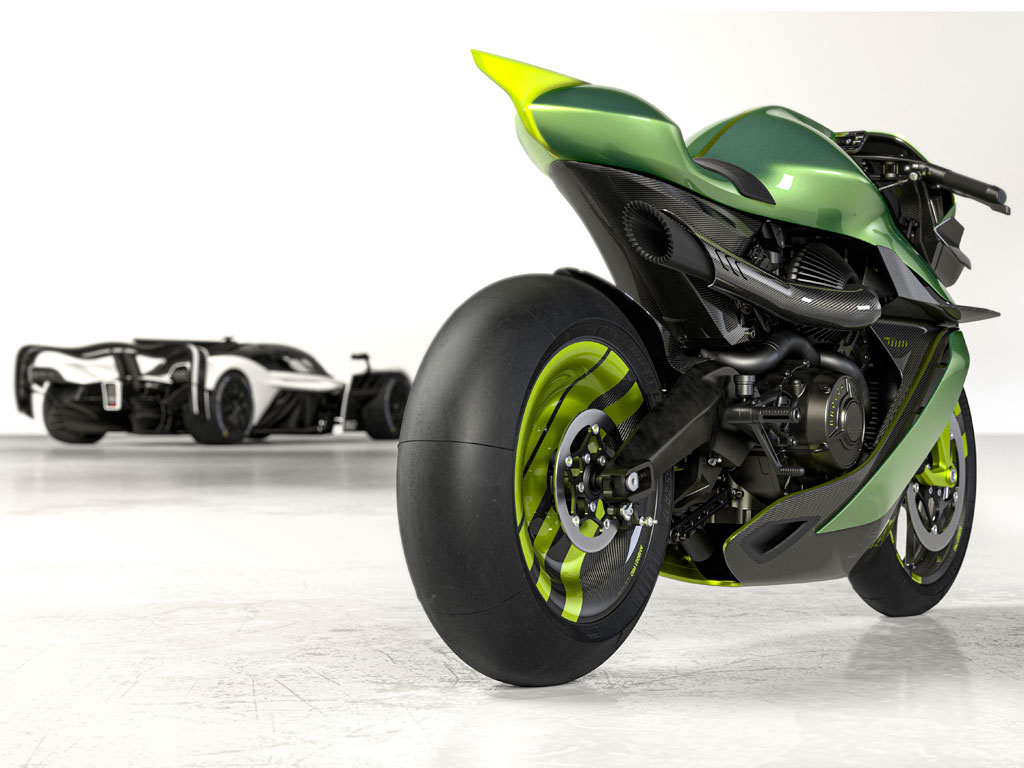 Offered in a single Pro specification, the successor to the sold-out AMB 001 was inspired by Aston Martin's no rules track hypercar Valkyrie AMR Pro. Like its inspiration, AMB 001 Pro takes track performance to the extreme, offering a 25% power increase on its predecessor, with its 225 HP producing a power to weight ratio of 1.28 hp/kg, similar to that of a Formula One® car.
In common with other extreme performance, ultra-luxury Aston Martin models, AMB 001 Pro is fitted with the Aston Martin 'lacewing' badge. Designed for the Aston Martin Valkyrie programme, the chemical etched aluminium lacewing is a remarkable 99.4% lighter than the brand's regular enamel badge, and at just 70 microns thick is 30% thinner than a human hair. It will be applied on the nose cowl and tank, on top of the painted finish yet beneath a perfectly smooth coat of lacquer.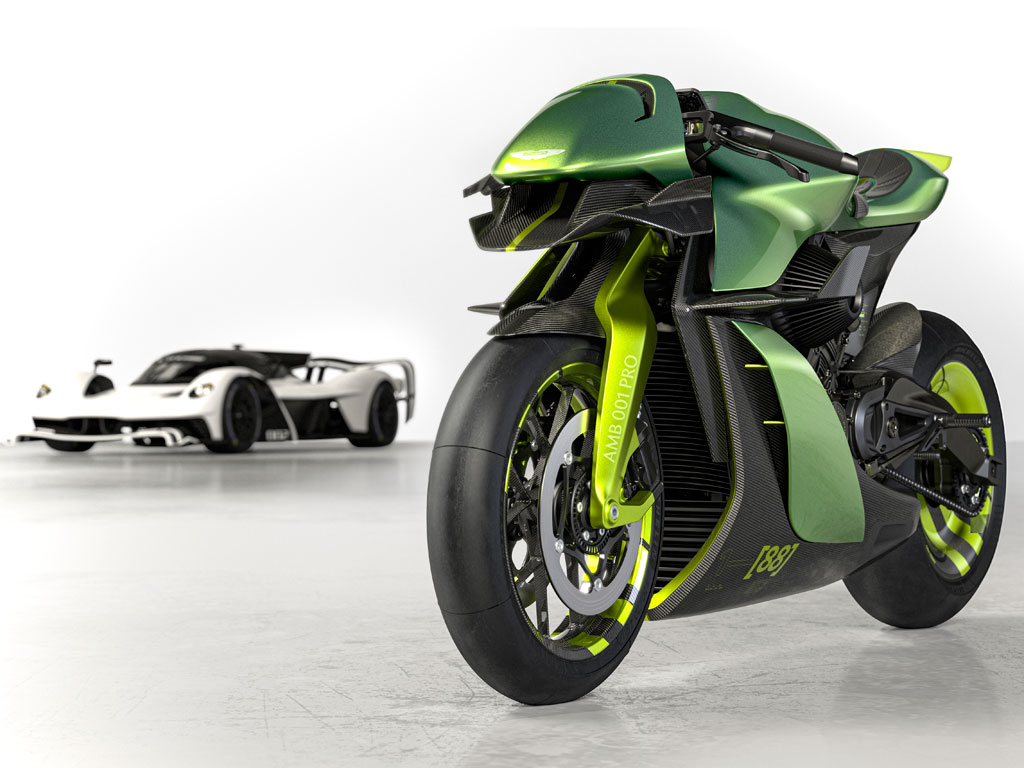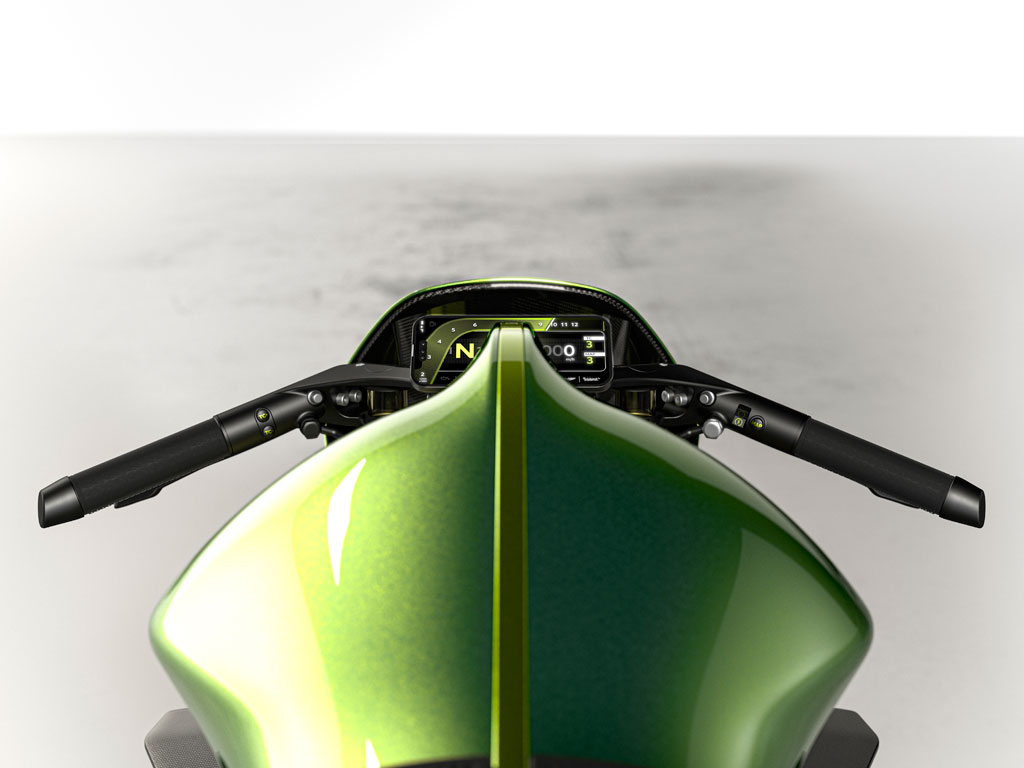 Would you like more information?