In 1973, the Yamaha racing service produced the 500cc 4 cylinders 0W20.
These motorcycles were entrusted to the factory pilots Jarno Saarinen and Idéo Kanaya.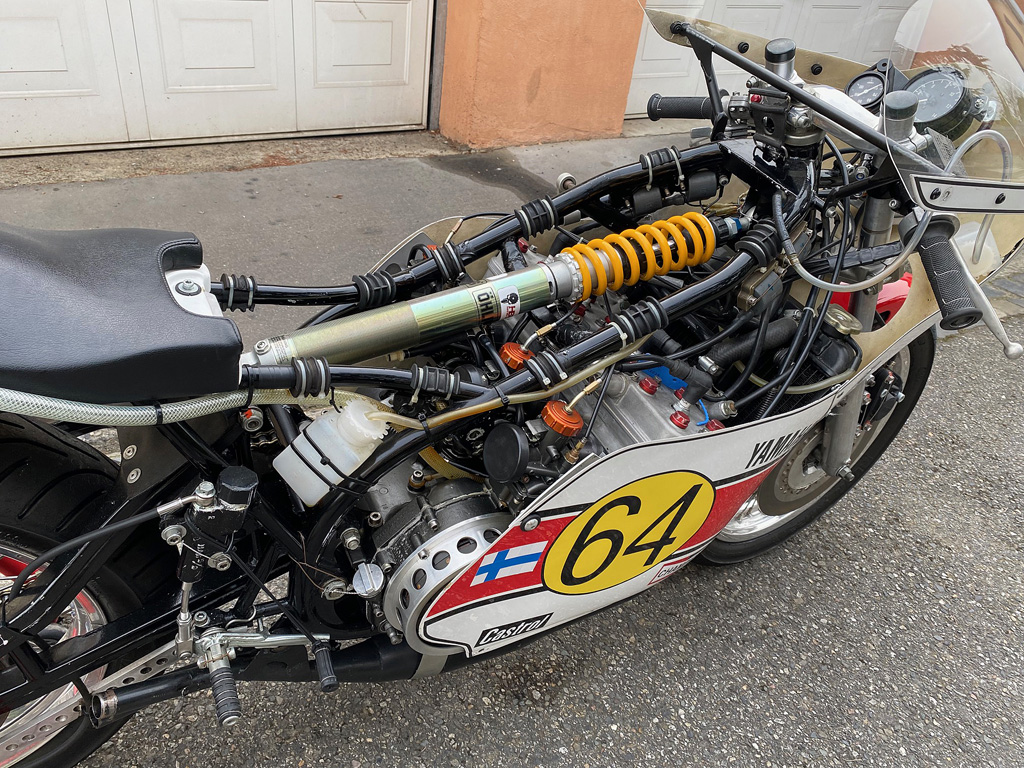 The Yamaha 500 cc 0W20 of 1974 was the evolution of the 1973 motorcycle then equipped with a cantilever rear suspension.
These motorcycles were entrusted to Teuvo Lansivuori and Giacomo Agostini.
Lansivuori finishing the championship in third place and Agostini in fourth.
These motorcycles still exist and are at the Yamaha Communication Plaza museum in Iwata, Japan.
In the early 2010s, a passionate French technician decided to create a Yamaha 500cc 0W20 replica to recall this period and these fantastic motorcycles during classic motorcycle events.
The base was a cycle part of TZ 750 F from 1979 because this Yamaha has the origin of the cantilever suspension.
The low engine kept the basis of the TZ 750. Everything else was either adapted (cylinders of TZ 250 with valves), or custom built like the seat, tank, fairing, exhausts, etc.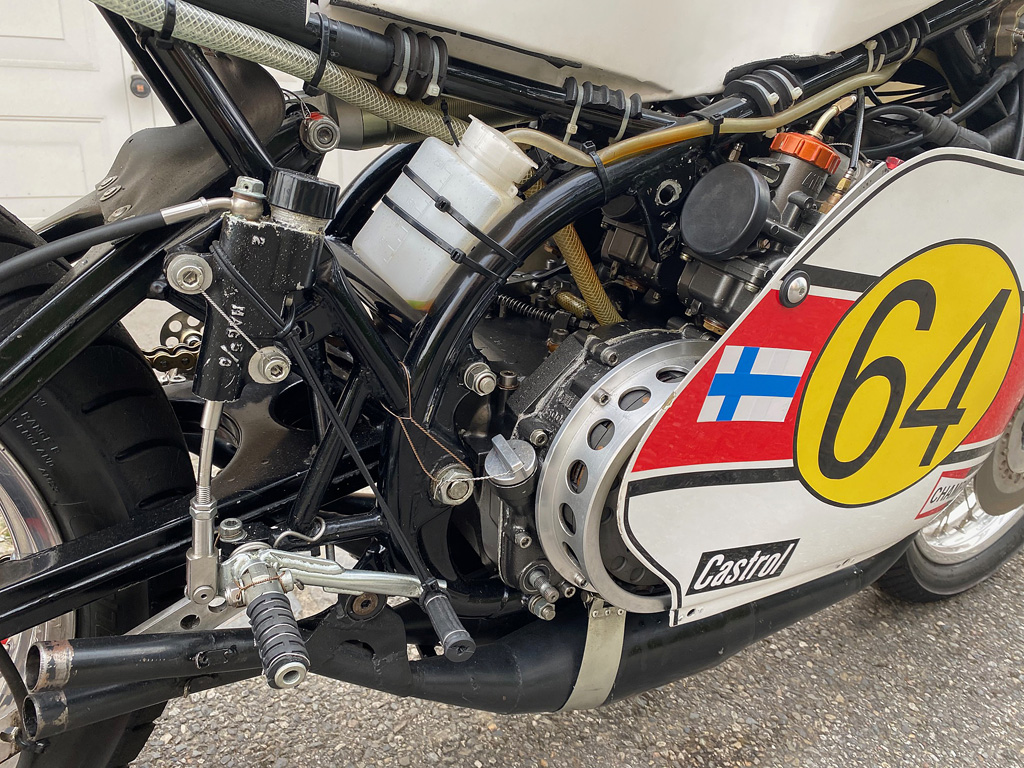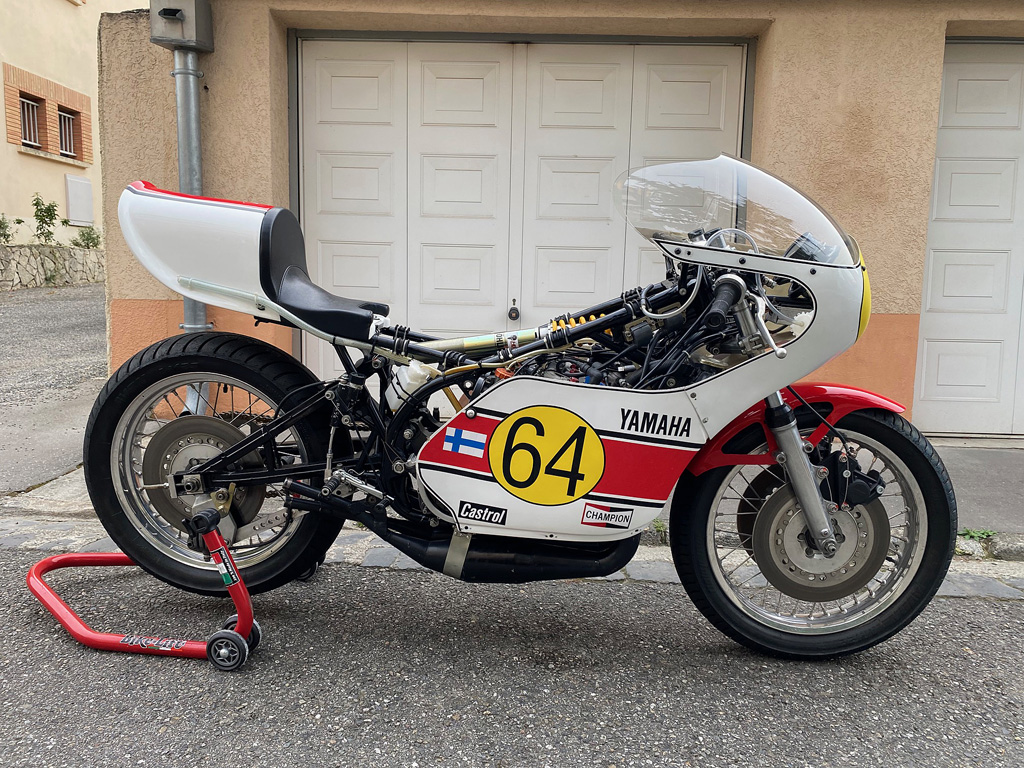 This 0W20 replica is close to identical to the original and works perfectly. It was presented to Teuvo Lansivuori at a classic meeting in 2019. He thought it was the original. He was himself amazed.
This motorcycle is available in France and has many parts.
Info and price upon request.
Would you like more information?