200 miles of Daytona (Florida USA) March 1974, Giacomo Agostini, the most successful motorcycle rider on the planet, has just joined the Japanese firm Yamaha after years of racing on MV.
He is participating for the first time in this race on a brand new motorcycle from the Yamaha competition workshops, the TZ 750 A (four cylinders in line, two stroke and 700 cc)
Agostini will win this first race ahead of American rider Kenny Roberts, also on a Yamaha TZ 700.
Agostini will do it again with the same machine for the 200 Miglia di Imola in Italy the same year.
Based on the 1973 Yamaha YZR 750 0W19 champion of Japan, the TZ 750 A was a "customer competition" It will be produced in more than 200 units between 1974 and 1976.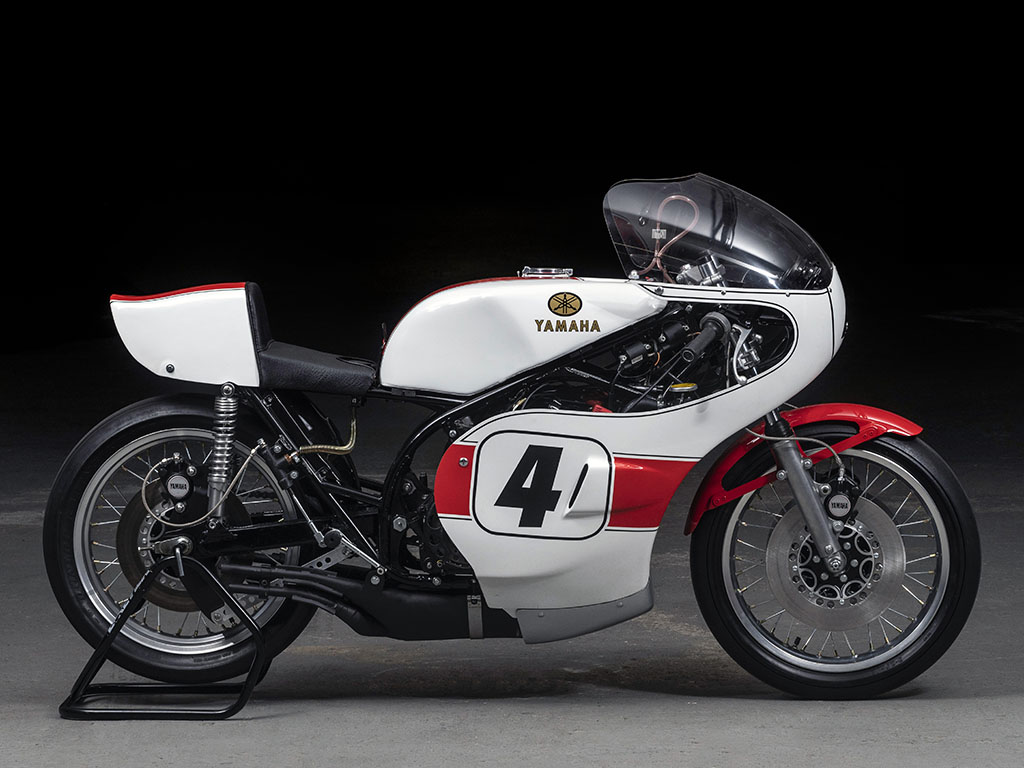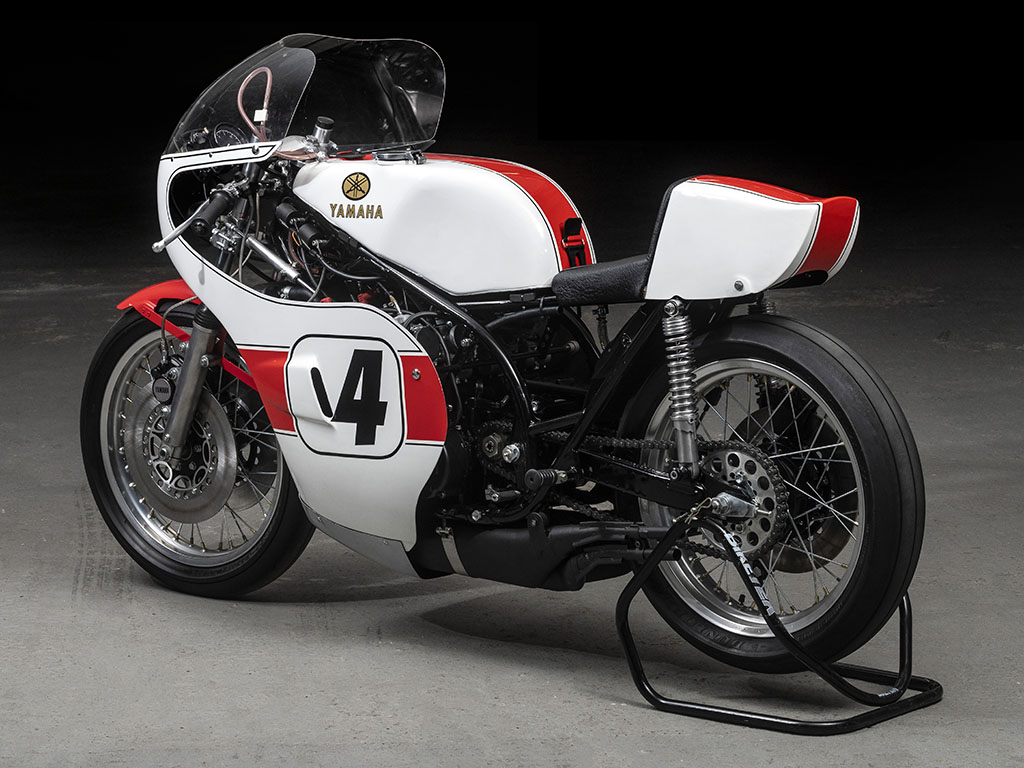 This extraordinary machine won the Formula 750 championships between 1974 and 76.
1974: John Dodds Yamaha TZ 700
1975: Jack Findlay Yamaha TZ 750
1976: Victor Palomo Yamaha TZ 750
The TZ 750 A (1974) were equipped with 700 cc cylinders, the TZ 750 B and C (75 and 76) with 750 cc cylinders.
For the first three years (74.75 and 76) the TZ 750 was equipped with two straight shocks and flat pots.
Subsequently, from 1977 the Yamaha TZ 750 customer competition will see the appearance of different models with mono shock absorber (cantilever) suspension and round pots.
These models from the famous factory 0W31 (TZ 750 D 1977, E 78 and F 79) will be produced to allow private pilots to participate in international competitions.
Factory pilots using 0W31s will be 750 world champions (Steve Baker 1977, Johnny Cecotto 1978) French pilot Patrick Pons will use a TZ 750 F and will win the 1979 world championship)
1979 saw the end of the 750 world championships, and the TZ 750 and other 0W31s were no longer produced.
The history of the 1974 Yamaha TZ 750 A offered by us is well known. .Bought new in 1974 by Belgian driver Jean Philippe Orban, it will remain for 47 years in the workshop of our Belgian mechanic Thierry Gerin.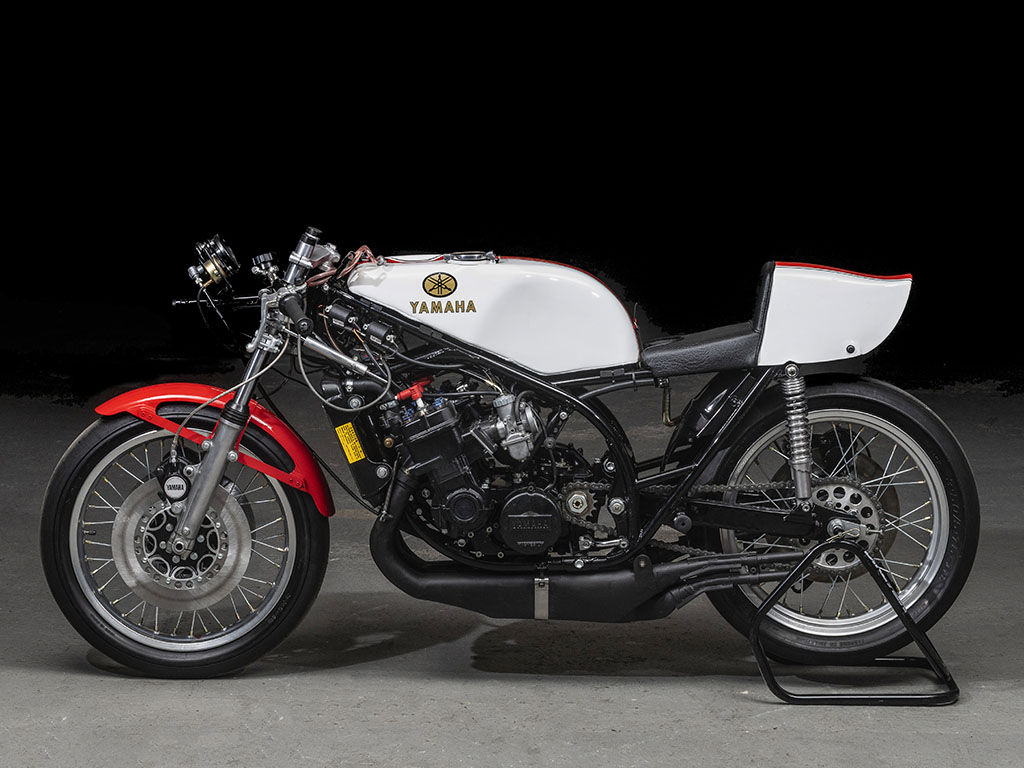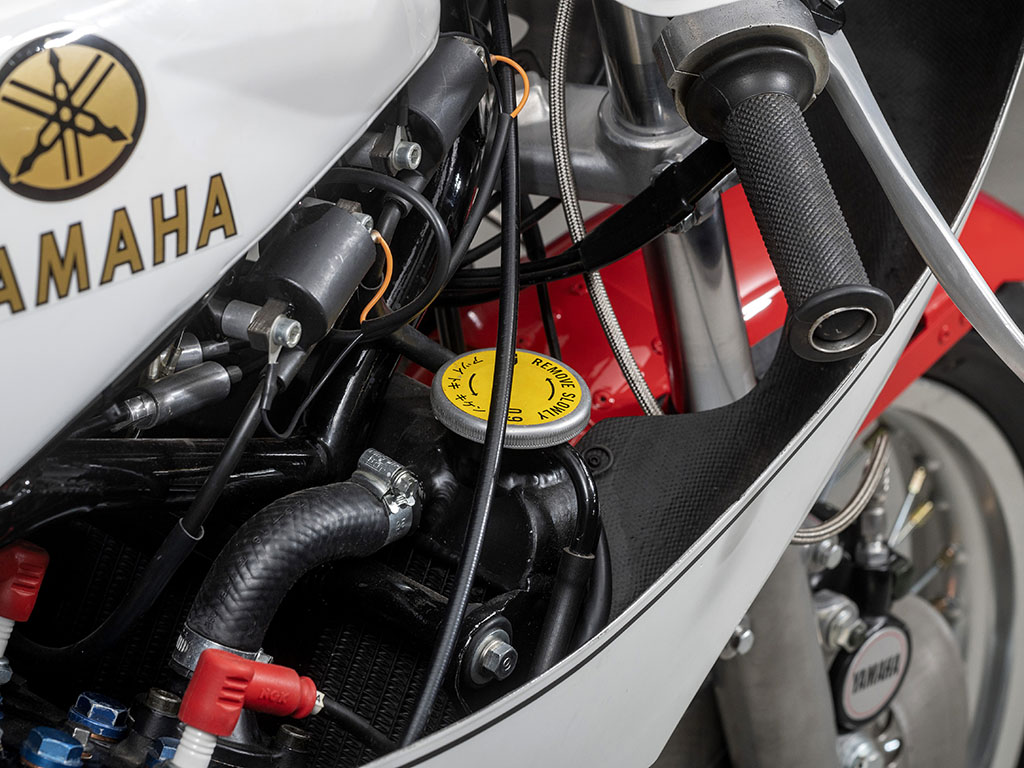 Current mechanic of the Yamaha Racing Heritage Club (official Yamaha Europe team on classic events)
Thierry Gerin was Kenny Roberts' mechanic for 10 years and currently maintains the Agostini, Baker, Cecotto and Sarron Yamaha TZ 750s.
Thierry has therefore completely restored this TZ 750 A in 2020. Engine and cycle part, everything is practically new (crankshafts, cylinders, pistons, etc …)
It has been assembled in detail with original parts. Even the tires (Japanese Slick Dunlop) are original.
This is therefore an exceptional gem. One of the racing motorcycles that made history. Much sought after by collectors in original condition.
This motorbike has already been sold.
Would you like more information?