With its 350 cm3, the R1 became in 1967 the largest displacement ever marketed by Yamaha.
With an air-cooled 2-stroke online bicylinder that develops no less than 36 hp, this machine has a sporting temperament: its 400 mda in 13.9s and its 173 km/h in top speed speak for her.
It was marketed the same year in France under the name of 350 YR-1.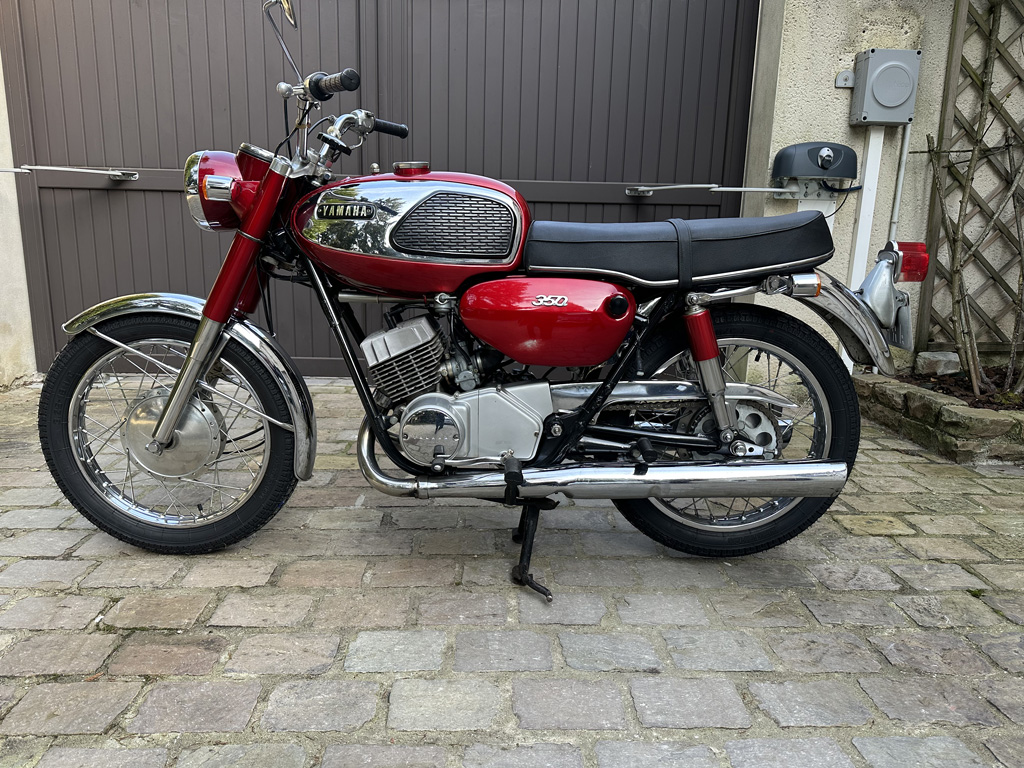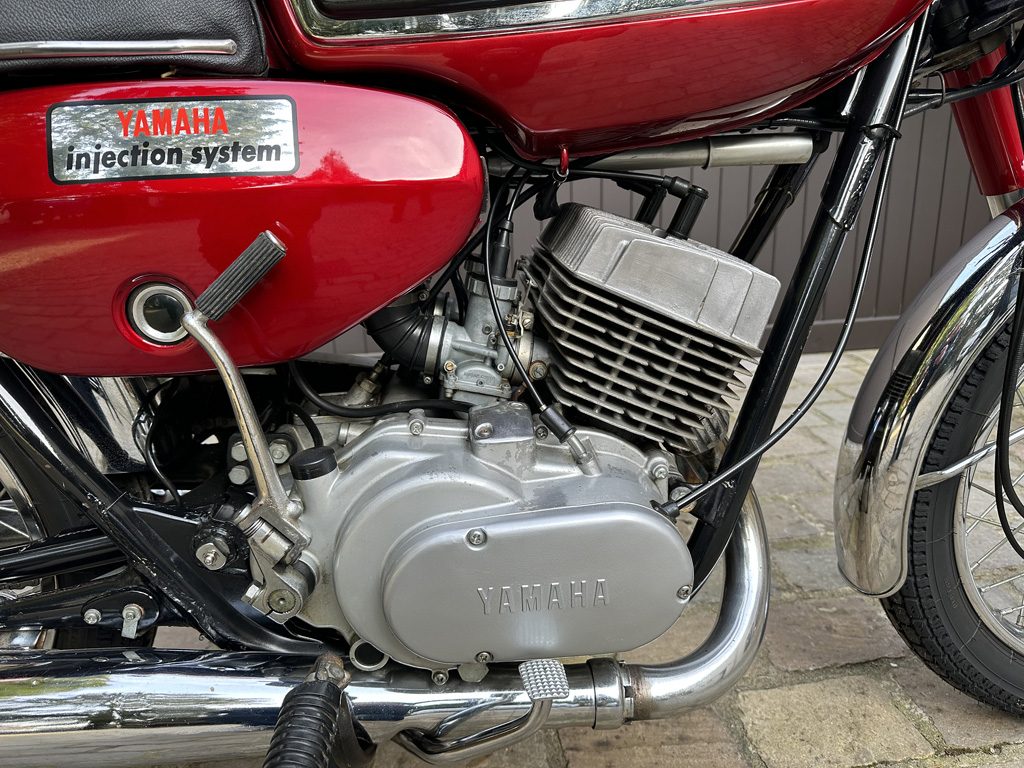 This machine innovates with a motor housing with a horizontal joint plane, a first in Yamaha, its clutch at the end of the primary shaft and, of course, its separate Autolobe lubrication which appeared in 1964 on the 250 YDS-3.
It will be sold in France in eighty-one copies but it is the starting point for a series of two-stroke motorcycles that will mark a whole generation of bikers.
The 1967 Yamaha R1 presented is a US import.
It has a French road registration.
It has not been restored and is in sublime juice for a motorcycle over 50 years of age.
It is in perfect working order.
Available in France (Paris)
Info and price on request.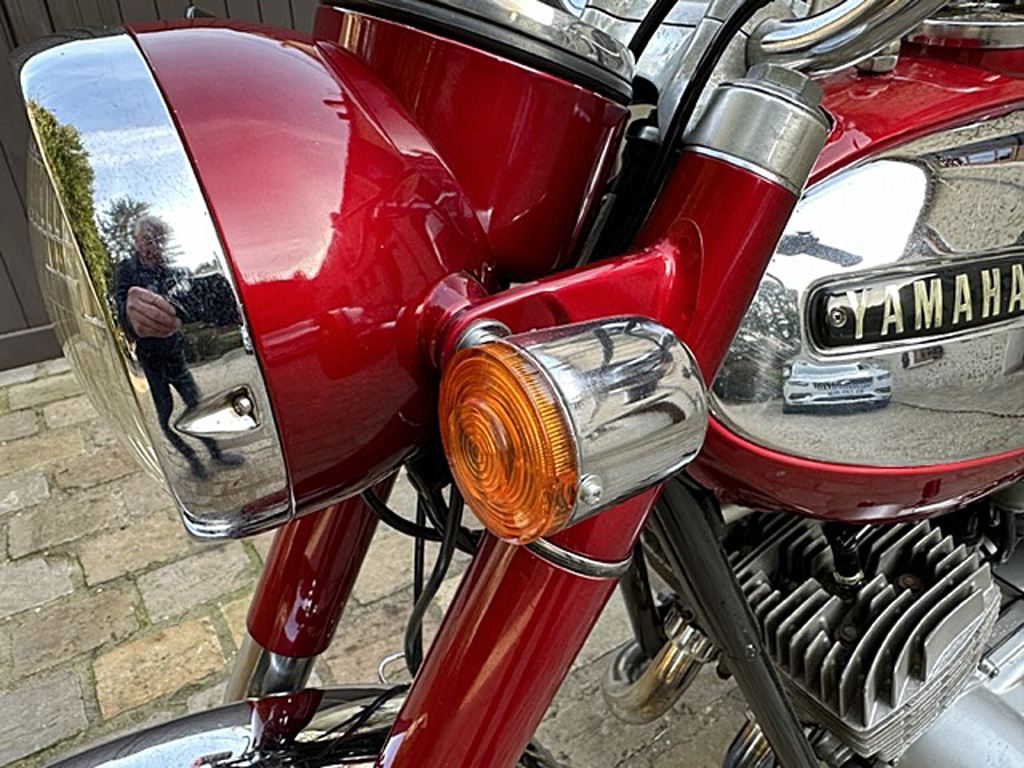 Would you like more information?