Produced from 1968 to 1976, the Laverda 750 SF is a mythical motorcycle in the same way as the Honda CB 750, Kawasaki H2 or other Z1.
The Laverda first produced in 650 cc in 1968 will become 750 cc SF in 1970 (SF for Super Freini) with large diameter drum brakes.
Cériani fork, Nipon Denso electric starter, World pistons, Pankel connecting rods, Smith counter, Bosch electrical circuit.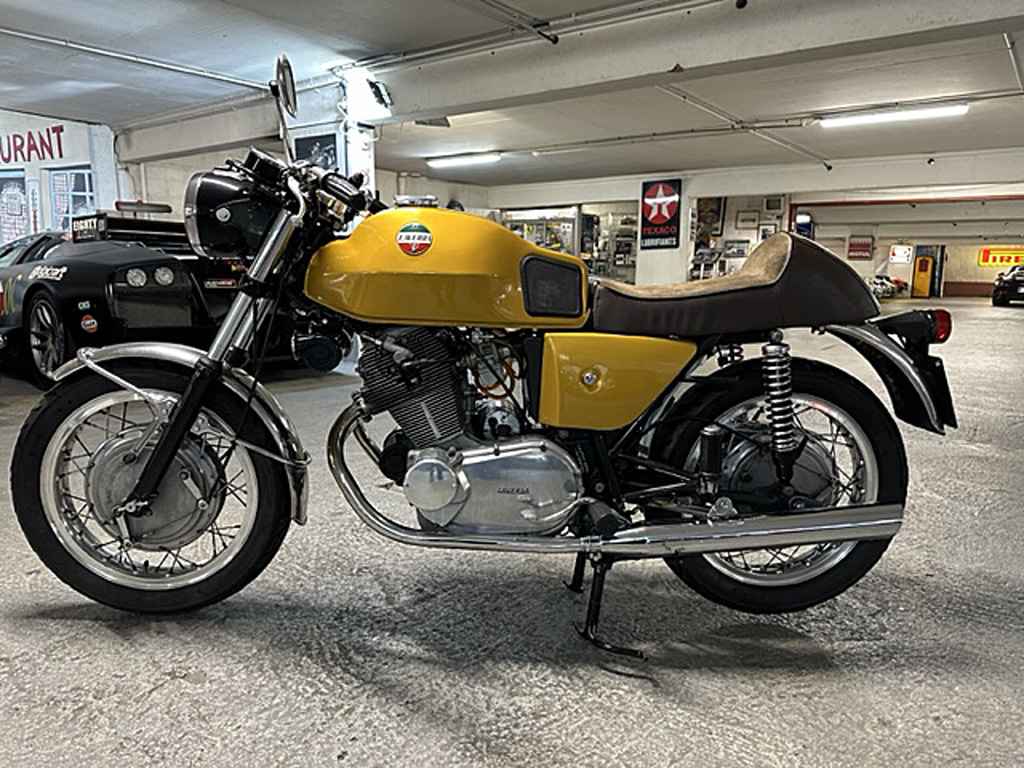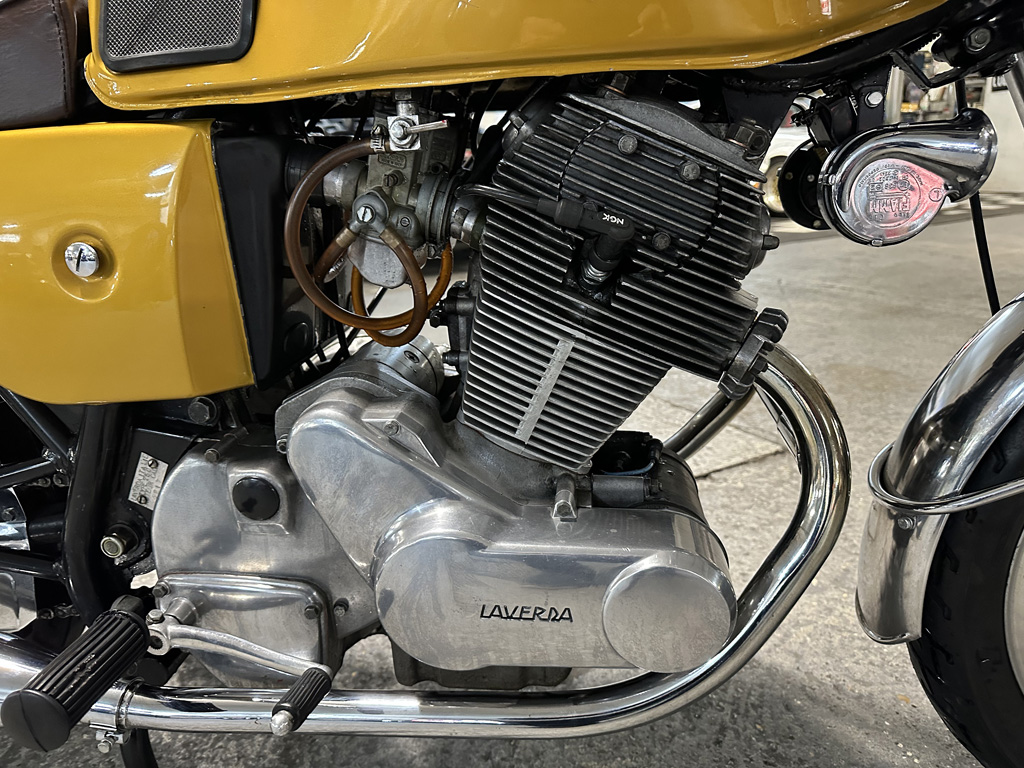 The Laverda SF 750 presented here is a French model. Distributed in 1971 by the official importer at the time the Ets Couturier in Neuilly / Seine.
It is in its original juice (apart from the seat). The Smith tower counters have been replaced by new ones.
The engine was restored by a preparer specializing in Italian motorcycles.
It is in perfect working order.
Available and visible in France (Paris).
It has a French traffic document.
Info and price on request.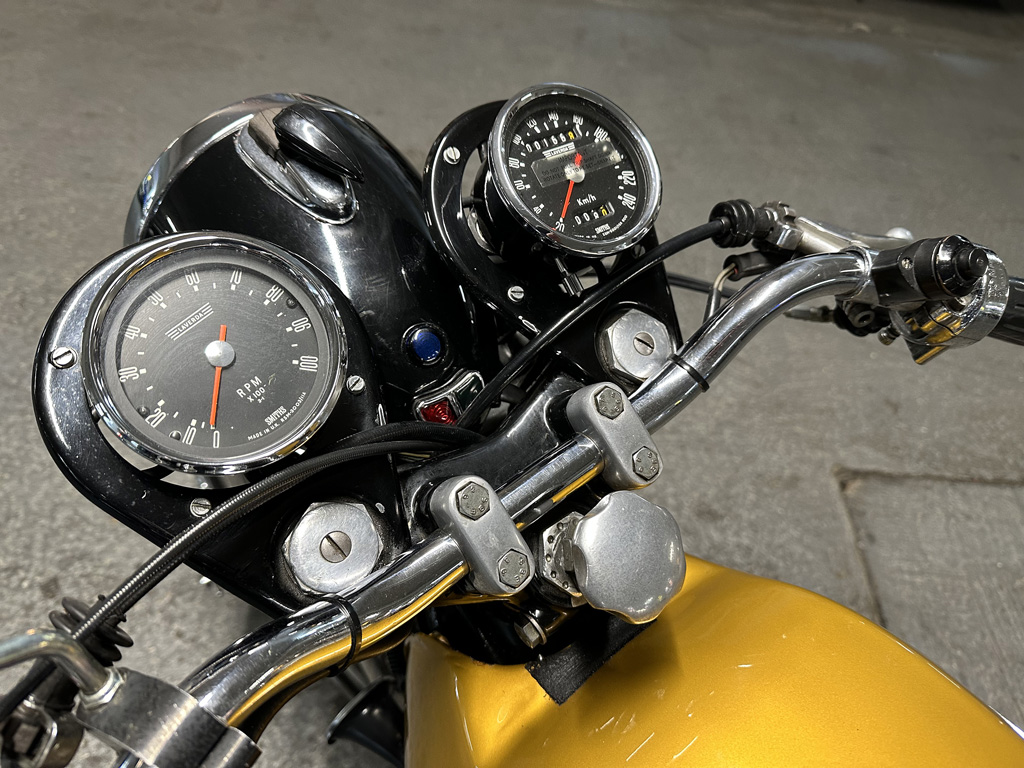 Would you like more information?