The four-cylinder MV Agusta are undoubtedly one of the most sought after collectible motorcycles, whatever the model; from the first 600 cm3 four cylinder of 1968, the 750 GT, the 750 S and of course the America.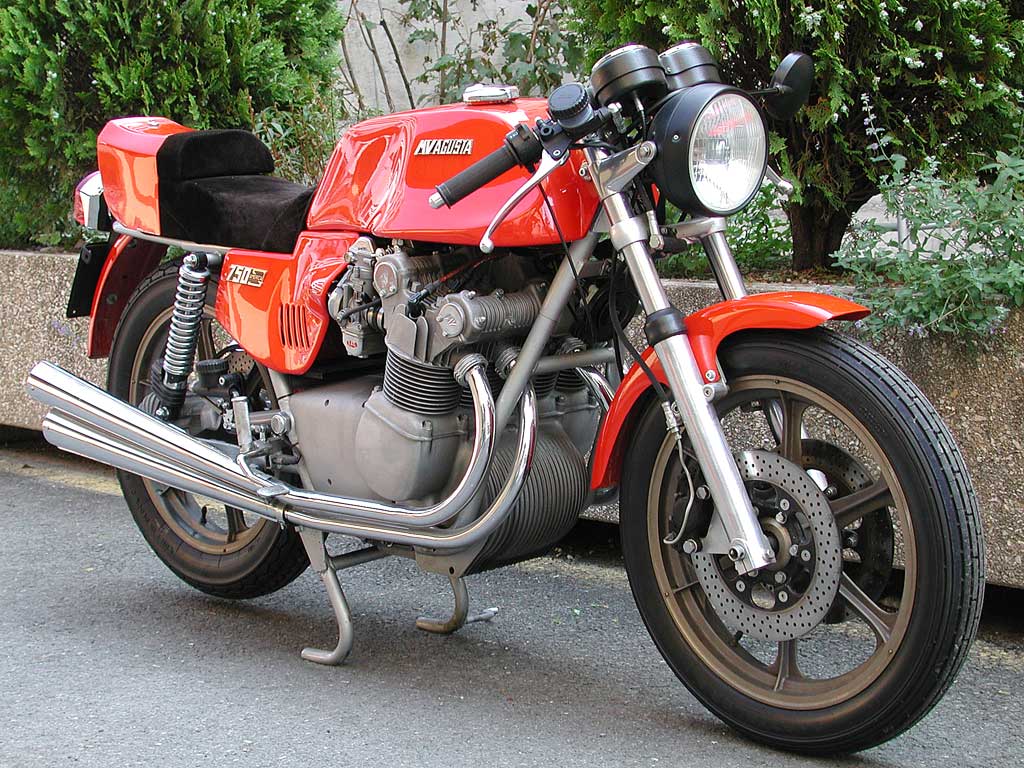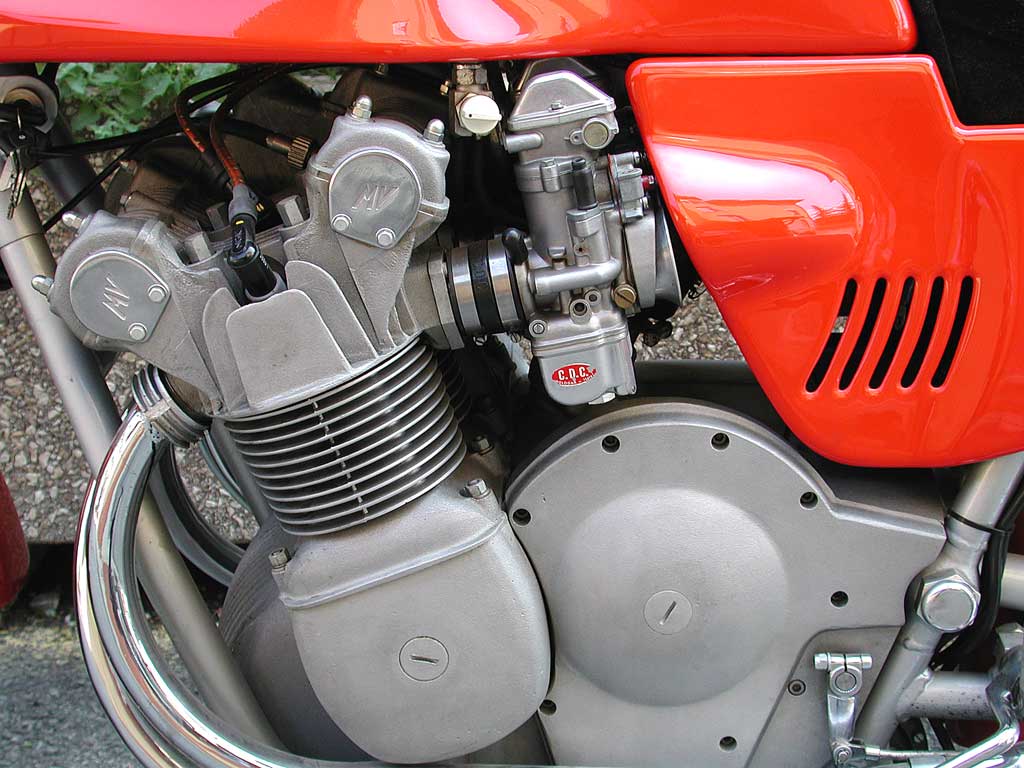 Here we present one of the latest 4-cylinder Agusta MV produced in 1977, the 850 Monza. (837 cc displacement, 85 cv at 9,500 rpm.)
The 850 Monza will receive six-point EPM rims, three brake discs, Brembo calipers.
It was British and German MV importers who pushed the plant to produce a more powerful and more advanced limited series of 4-cylinder MV.
With only 17 examples produced, this motorcycle is very rare.
This model is well detailed in Ian Falloon's excellent book (The book of the classic MV Agusta Fours).
This motorcycle presented here was part of a Swiss collection of four cylinders MV.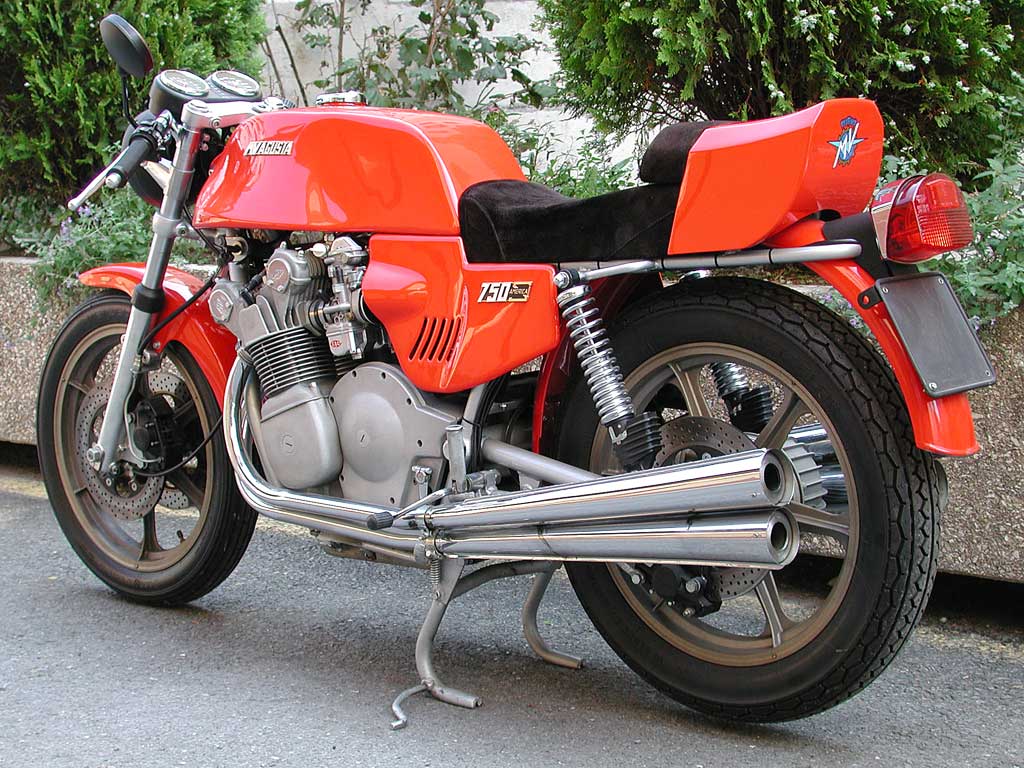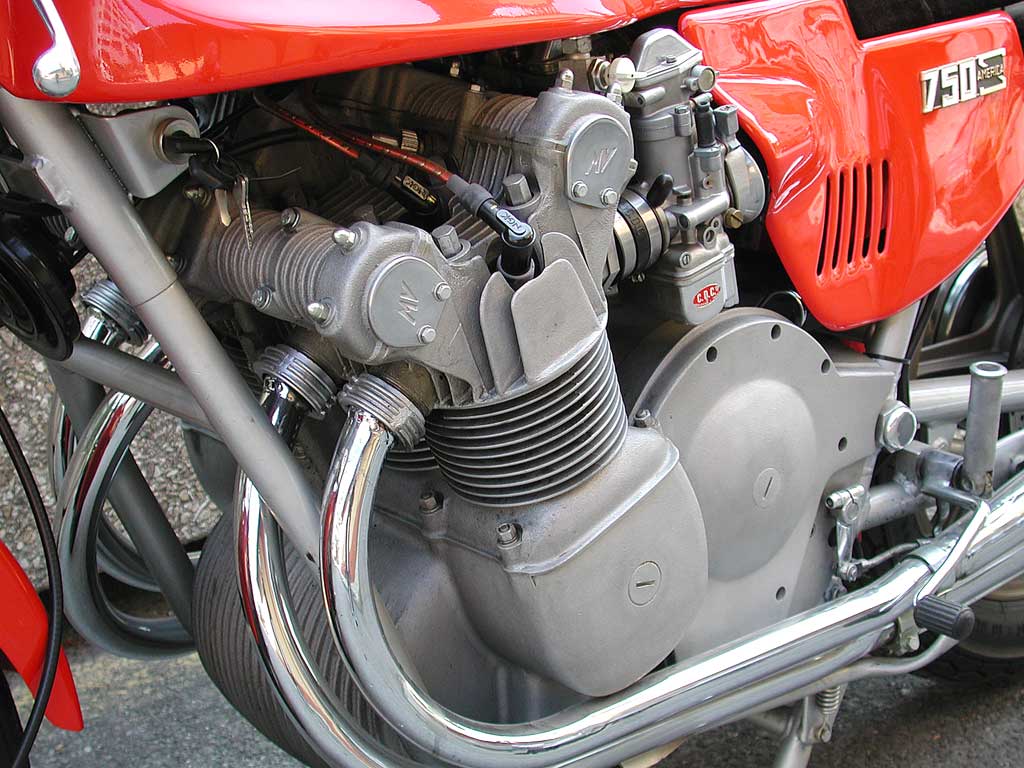 It is proposed with Swiss documents, indicating its date of first registration on April 21, 1977. It has of course been cleared for Europe.
Completely original, this motorcycle is in excellent working condition.
Available in the south of France.
Info and price on request.
Would you like more information?