At the end of 1965, after winning the world speed championships with the three and four cylinder MV 350 and 500, Count Agusta thinks that it might be time to produce a tourist motorcycle benefiting from the famous 4-cylinder MV engine to counter the Ducati, Moto Guzzi and other Laverda, especially since the Japanese are not outdone with their 750 cc 4 cylinder project.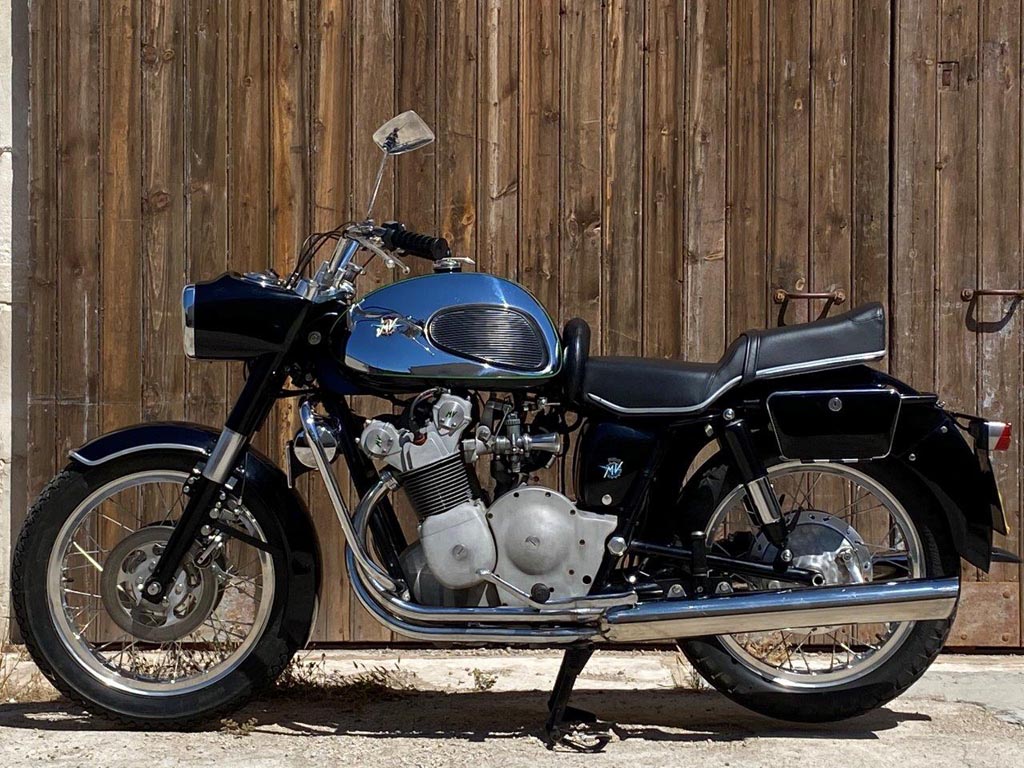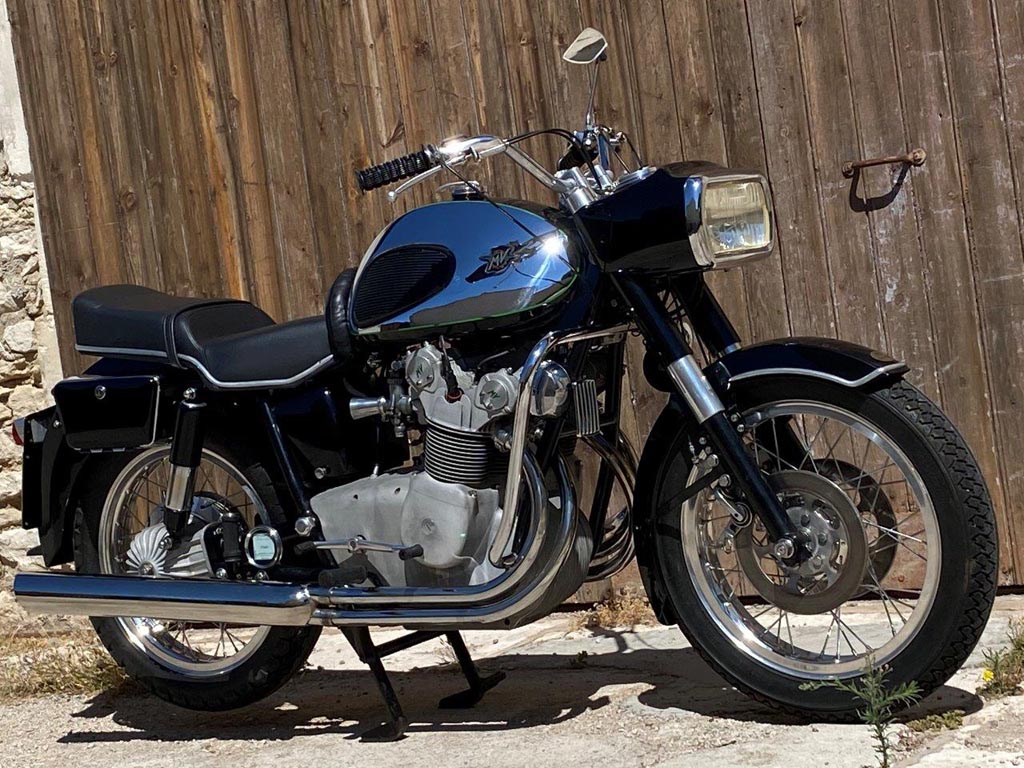 The Milan fair 1965 will therefore see the brand new MV 600 cc four cylinder appear.
It will be produced from 1966 to 1969 in only 127 copies.
It's a diva, the queen of collection motorcycles. The rarest MV.
In 1971, the 750 S then the América will follow.
But the first MV 4 cylinders was the 600 cc 4C6.
The MV 600 cc that we present to you was sold new in Switzerland at the end of 1969.
This is the last produced (N ° framework series: MV4 C6 # 199-0134; N ° engine series: * 199 – 0102 *).
Hence the interest in the collection.
Three owners from new, it only covered 12,000 km in 53 years.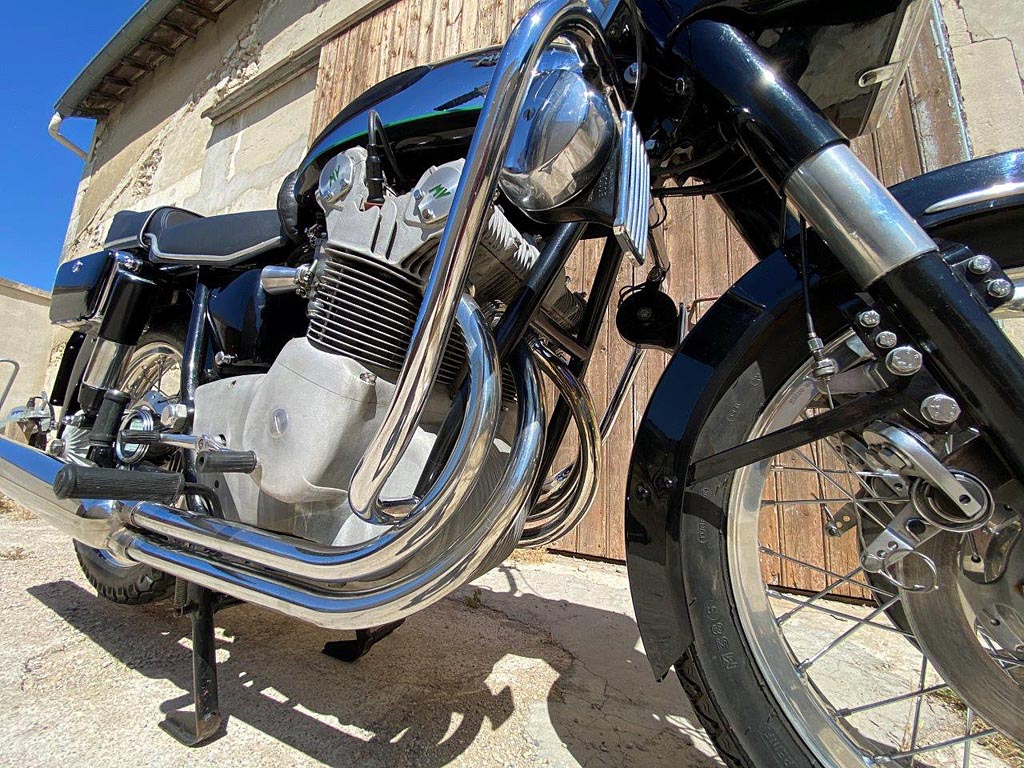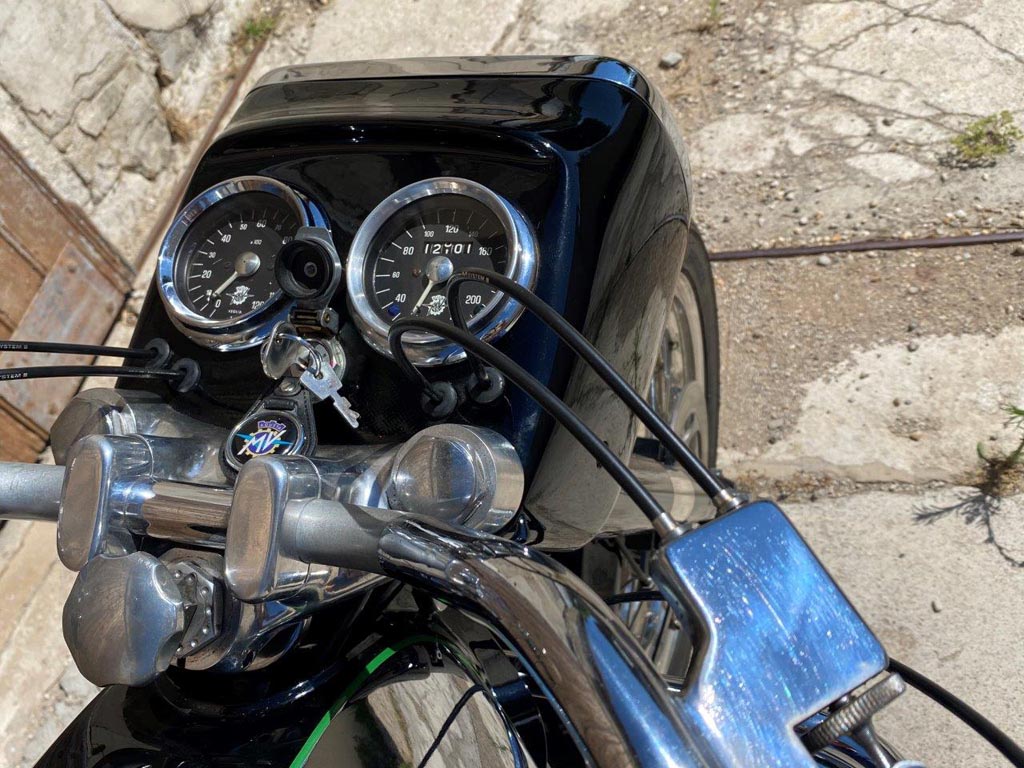 The motorcycle was restored a decade ago in Germany.
It is complete, original, in excellent mechanical condition.
It has a French road registration.
This motorbike has already been sold.
Would you like more information?