Inheritor of the famous Moto Guzzi 750 S from the years 71 to 73, this Moto Guzzi Le Mans IV has the 1000 cc engine (998 cc) from the California 1000 cc model.
It develops 86 hp and has a peak speed of 220 km/h. The 1000 cc versions were produced in 6,393 examples.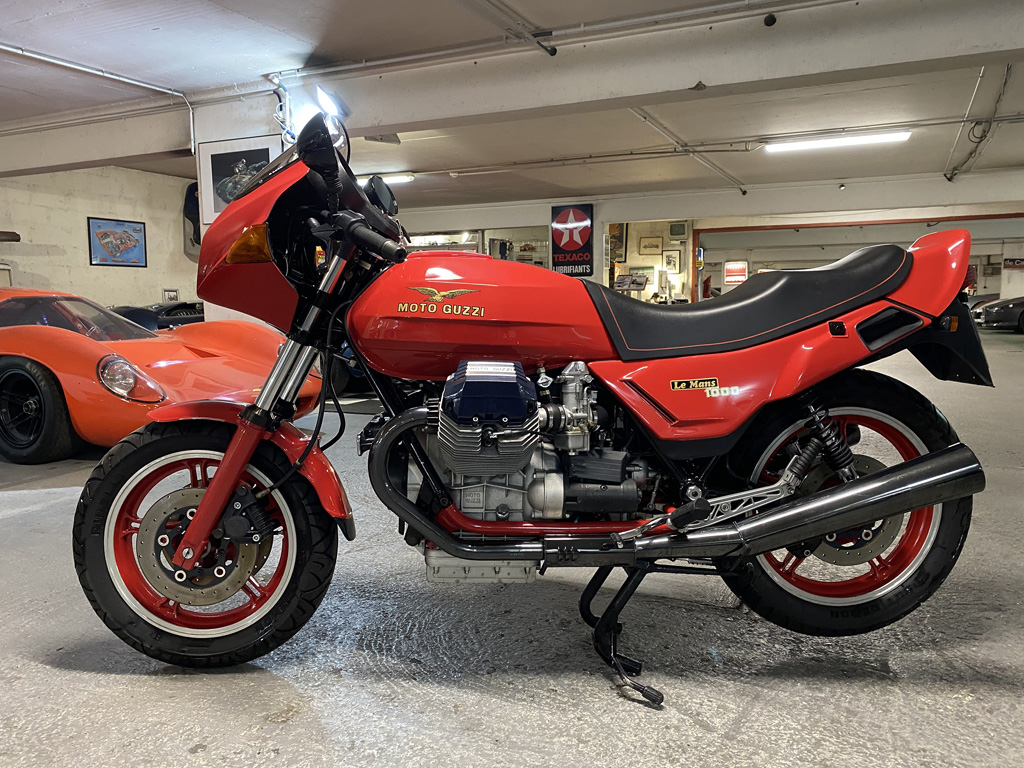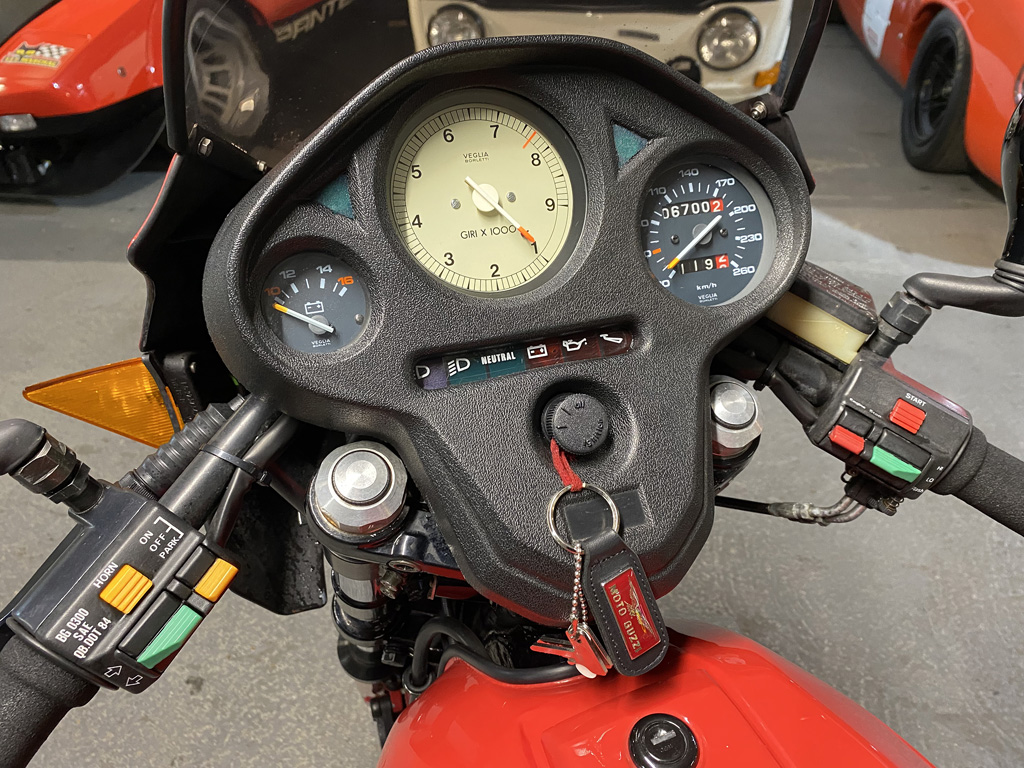 The here presented Le Mans IV has a French road registration, first registered on 09/05/1988.
It is original and has only covered 6,700 km in 34 years.
In perfect condition, engine and cycle, it comes with its spare keys, maintenance notice and spare parts list of the Moto Guzzi Le Mans IV model.
Available and visible in France (Paris).
Price: € 15,000
Additional information on request.
Would you like more information?