Amongst collectors, the Vincent Black Shadow is undoubtedly one of the most popular collectible motorcycles.
The here presented Vincent 1000 Black Shadow is among the last models produced in the 1950s.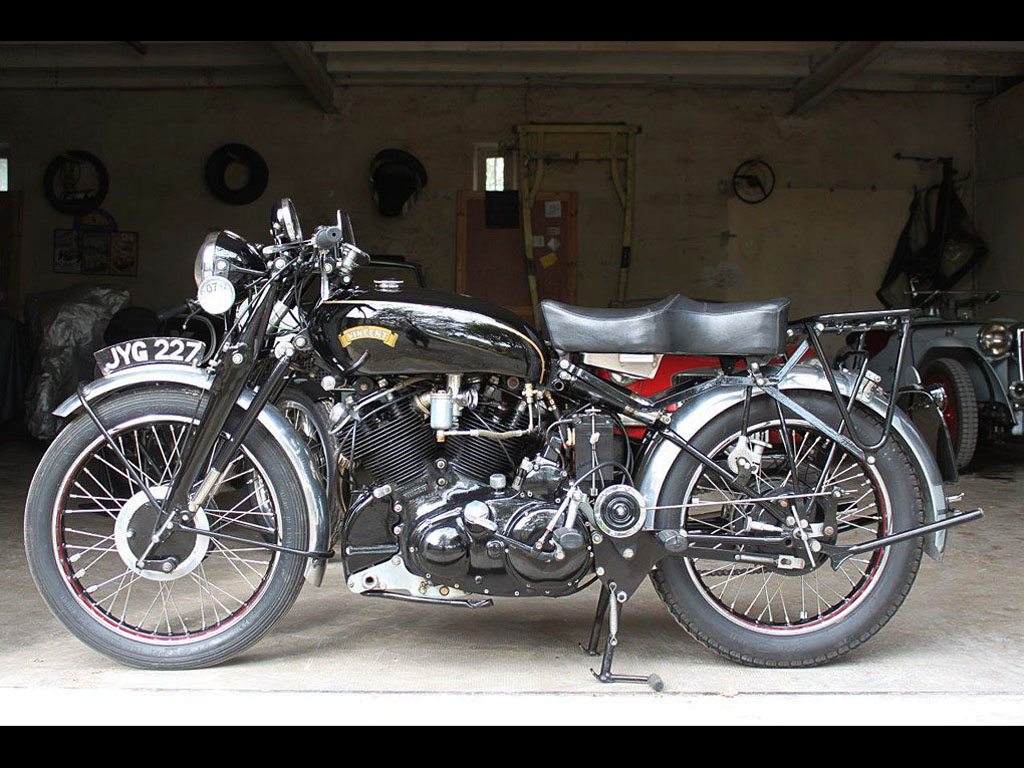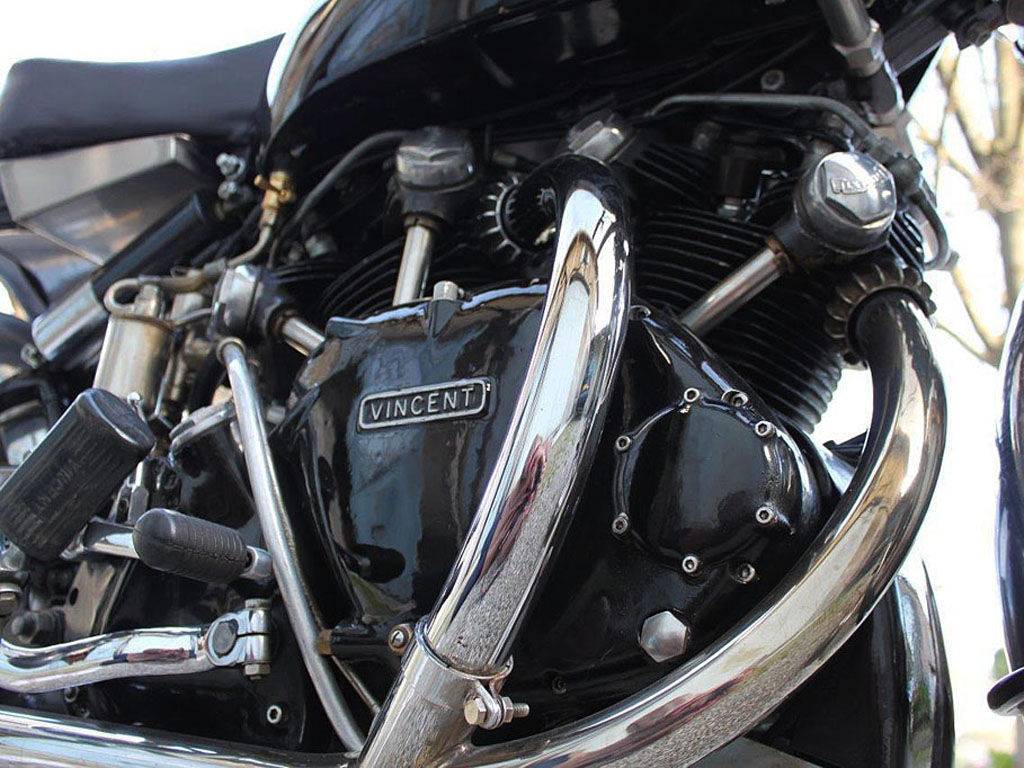 Over-powerful for its time, this was almost the only serial machine to be able to exceed 200 km/h before the arrival of the Japanese motorcycles in the 70s. The Vincent Black Shadow was an expensive machine, bought by both adventurous and wealthy clients.
This Black Shadow is in perfect mechanical condition and in its original version.
This Vincent 1000 is a series C of 1950 equipped with the famous Girdraulic fork.
Less than 200 C series were originally equipped with the Girdraulic fork in 1950.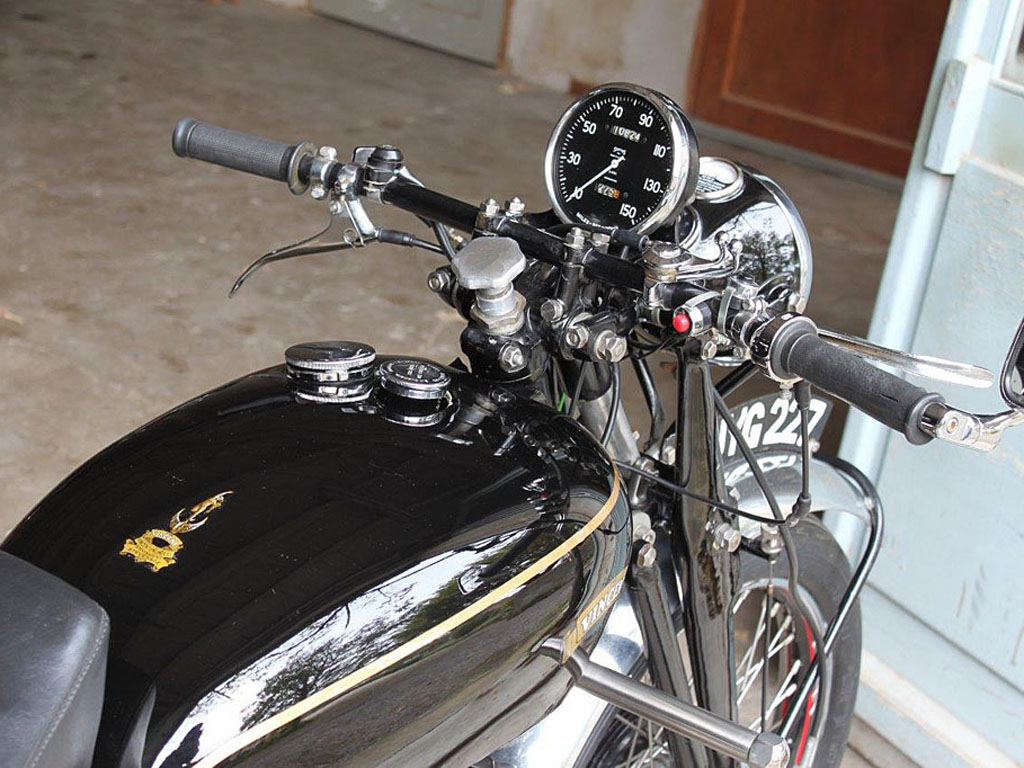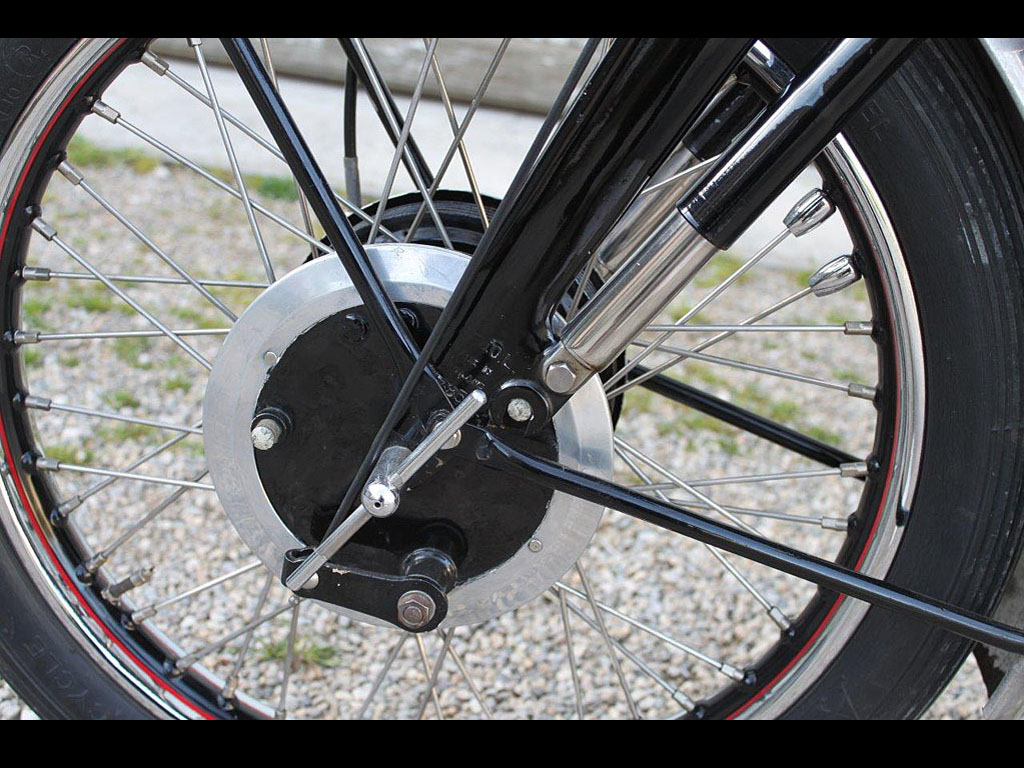 Available in France with a French road registration.
It is matching numbers.
It is equipped with an electric starter as well as a central stand.
It has covered less than 20,000 miles since production in 1950.
Origin documents provided.
This motorbike has already been sold.
Would you like more information?