In the 1970s one of the queens of competition motorcycles was the Kawasaki 500 H1R.
However, at the time, they were rare and expensive.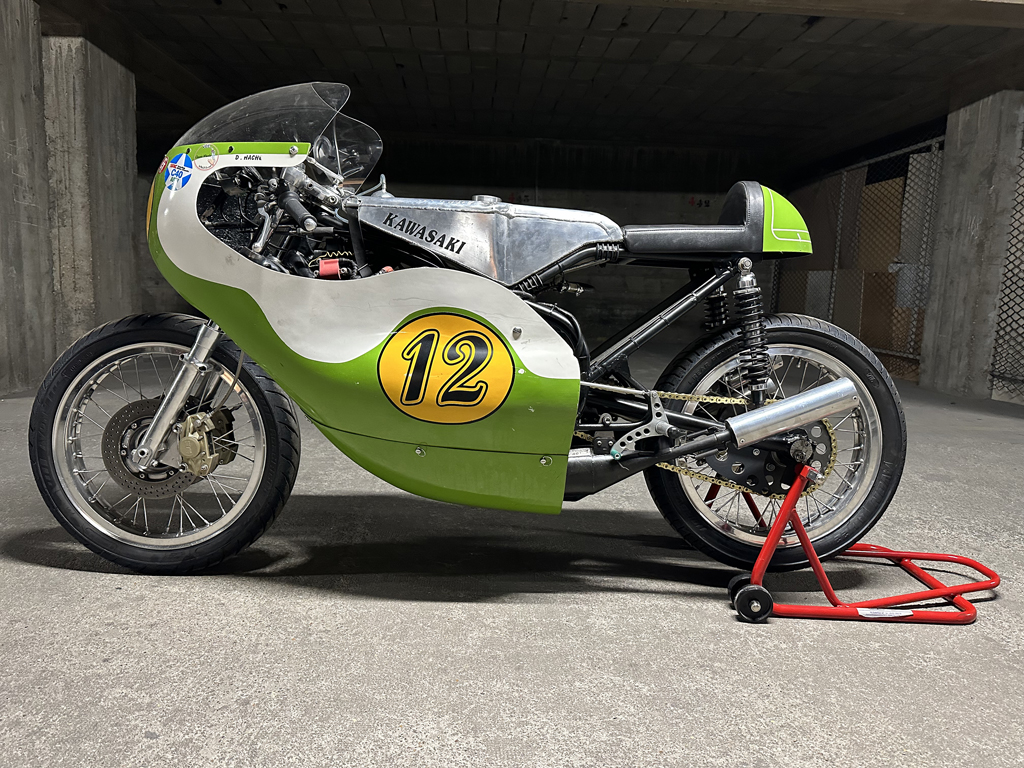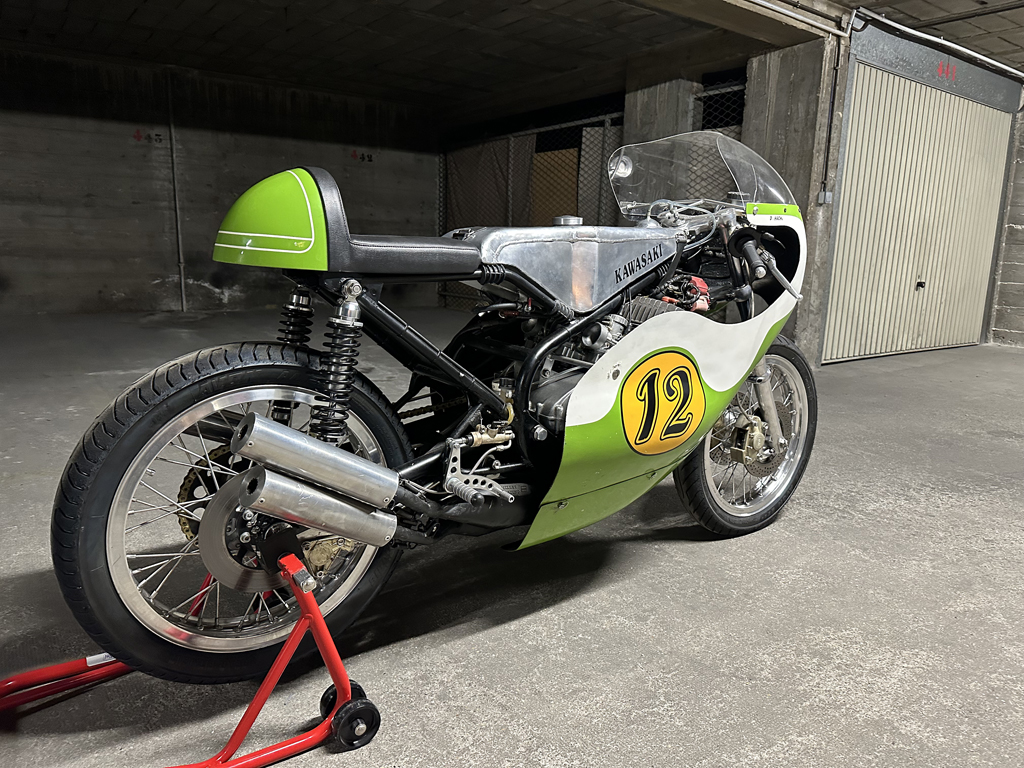 Several preparers have focused on this model to make it more affordable for privateers.
A French preparer known at the time prepared some motorcycles based on Kawasaki 500 H1.
This is how this replica H1R will come out of the Zerchot workshops in France.
• Zerchot scraping frame in Reynolds tubes 24 CD 4S
• Marzocchi fork 38 mm
• Marzocchi racing shock absorbers
• Brembo-stretched double disc brake
• Single disc rear brake
• Akron aluminum rims
• Zerchot seat and tank
• Engine base Kawasaki 500 H1 1972, Zerchot Racing preparation
• Dry clutch
• 3 Mikuni carburetors 38 mm
• Zerchot (silencers approved VMA)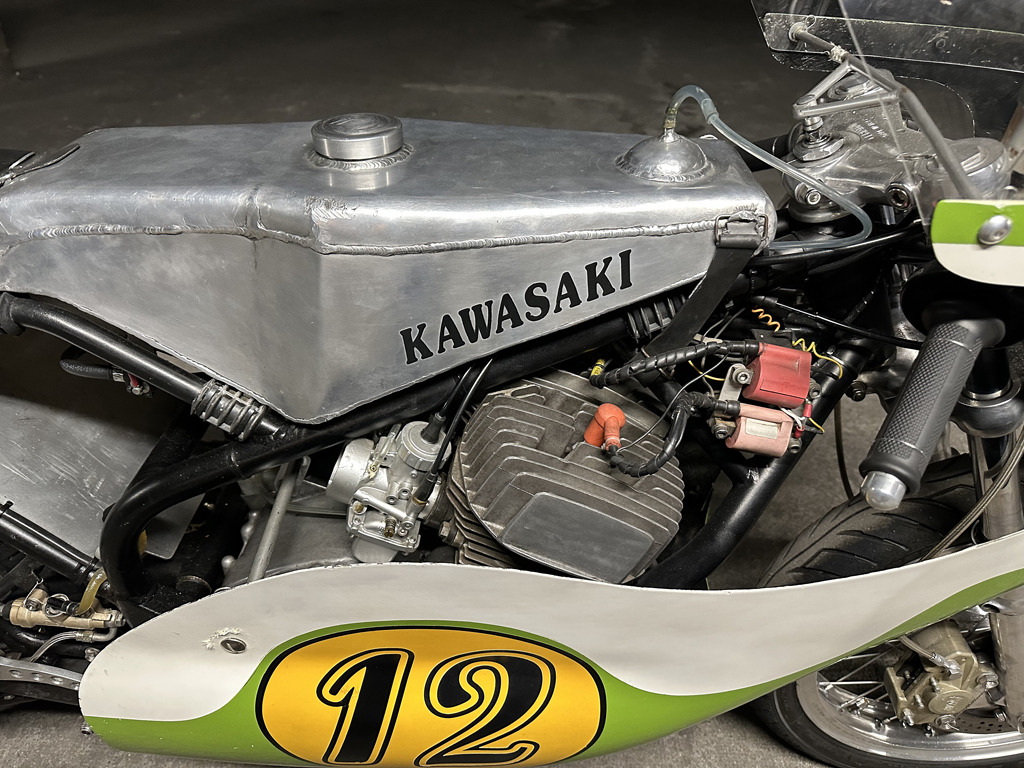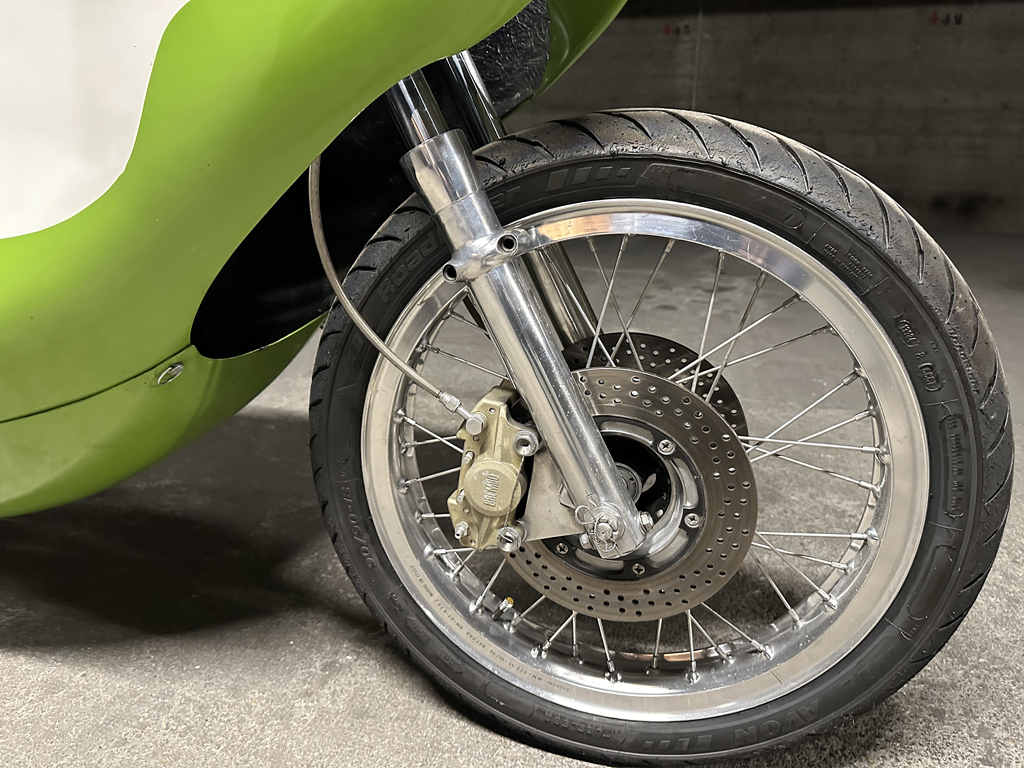 Only a few copies remain 50 years later.
The here presented model is in perfect working order.
This machine has already been sold.
Would you like more information?