In the 60s, Honda entered the most fabulous racing motorcycles in the 250 and 350 world championships, four and six cylinders, with equally fabulous factory riders Hailwood, Redman and Taveri on the handlebars.
All and all world champions.
These rare and inaccessible motorcycles are now on display at the Honda Collection Hall in Motegi, Japan.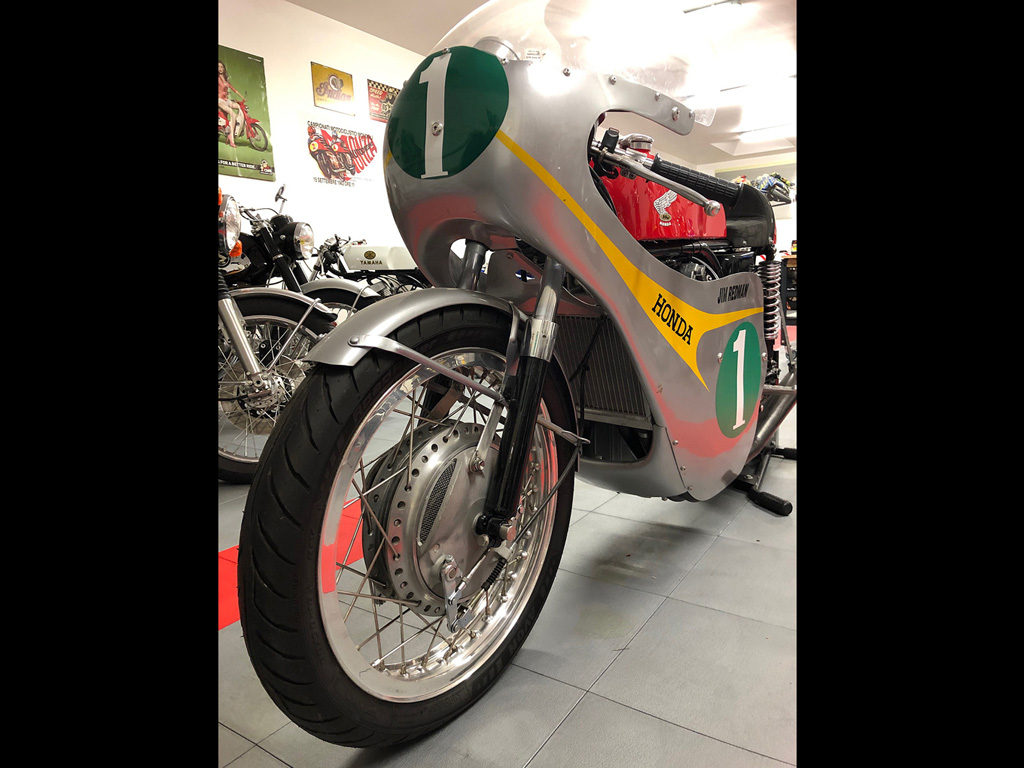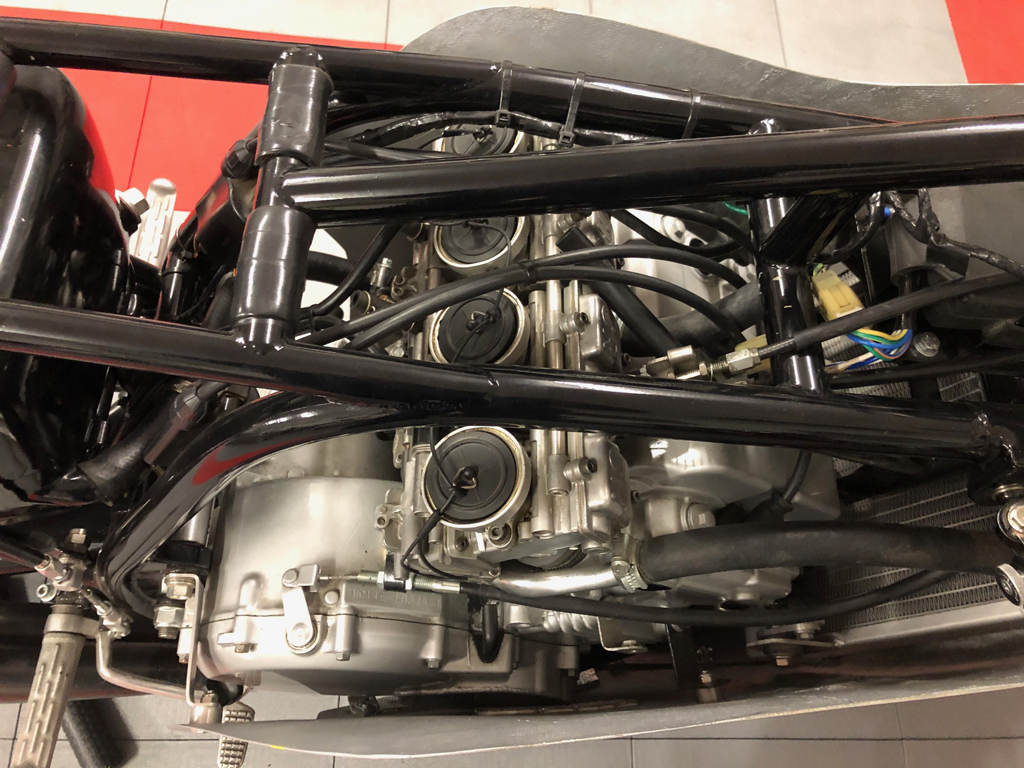 To allow fans of classic motorcycles to ride on the circuit during classic events, some British tuners created replicas of these fabulous motorcycles.
Equipped with a modern Honda 250 cc engine, these motorcycles are used by enthusiasts.
We present here one of these replica Honda RC 164 in reference to the RC 164 that Jim Redman brought to second place of the 1964 250 cc world championship behind the Yamaha of Phil Read.
This motorcycle is equipped with a modern Honda CBR 250 cc four-cylinder, forward-facing, water-cooled, four-cylinder overhead cam engine.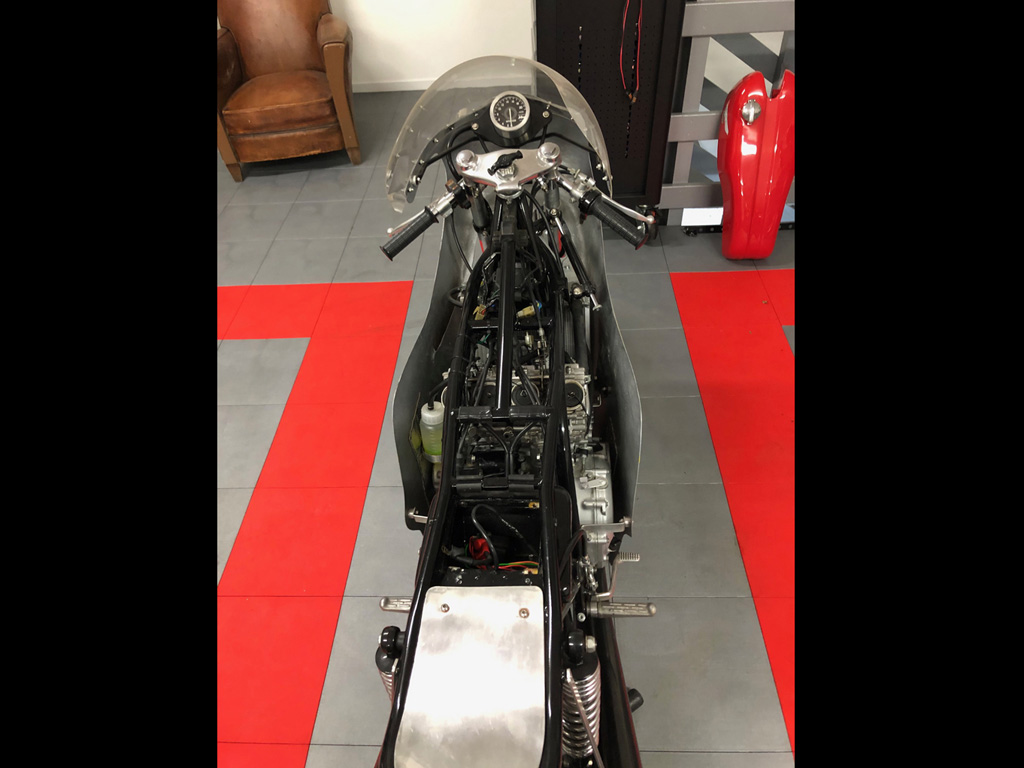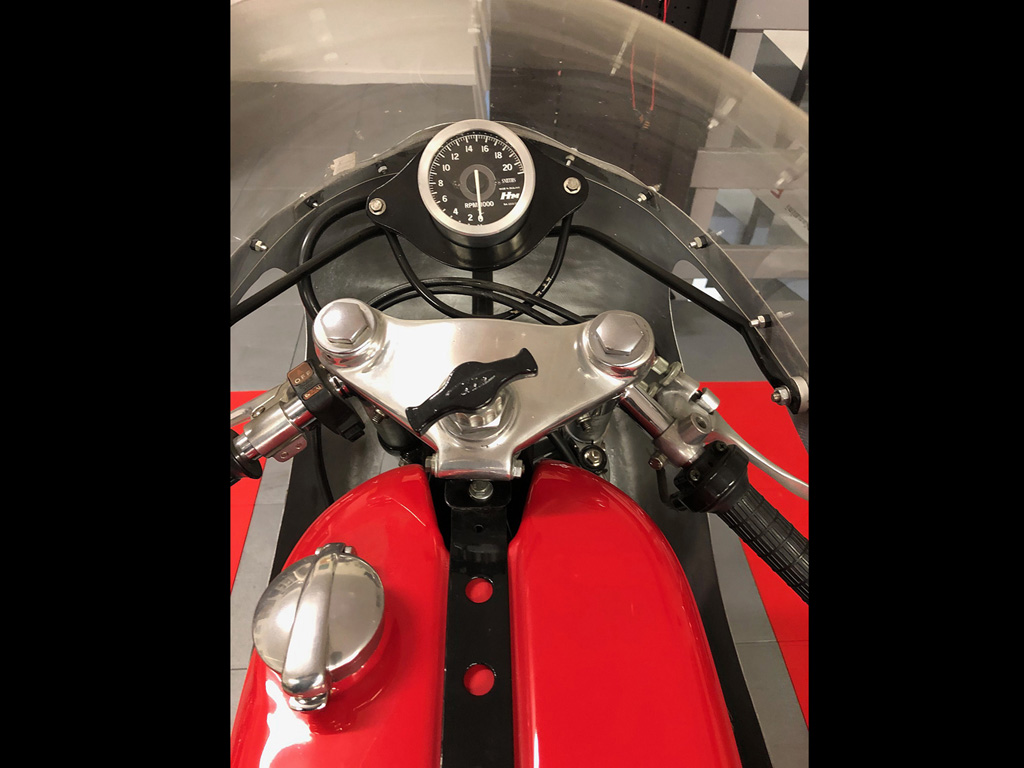 The cycle part (Tichmarch) is a replica of the original RC 164 with an aluminum tank, Keihin FCR racing carburetors, electronic ignition and four exhausts (blunderbuss), which at 19,000 rpm give an exceptional tune.
This motorcycle produced in 2013, is in excellent mechanical and overall condition.
Available in France.
Price upon request.
Would you like more information?