We introduce the world most honoured Honda CR 750.
It's also the fastest and maybe the most famous and the best of all CR 750 still on track. It has been constructed through 1996 and 1997 with the highest standard and has been driven up to victory by a large amount of well-known pilots.
Discover what you can get in acquiring this ultimate replica…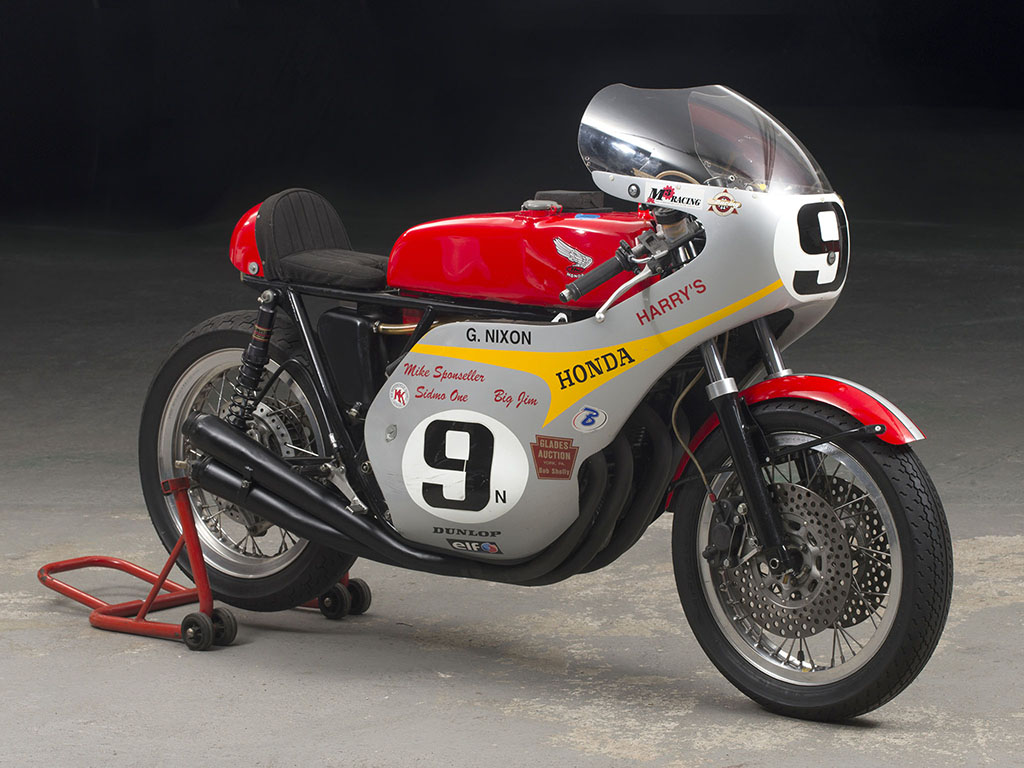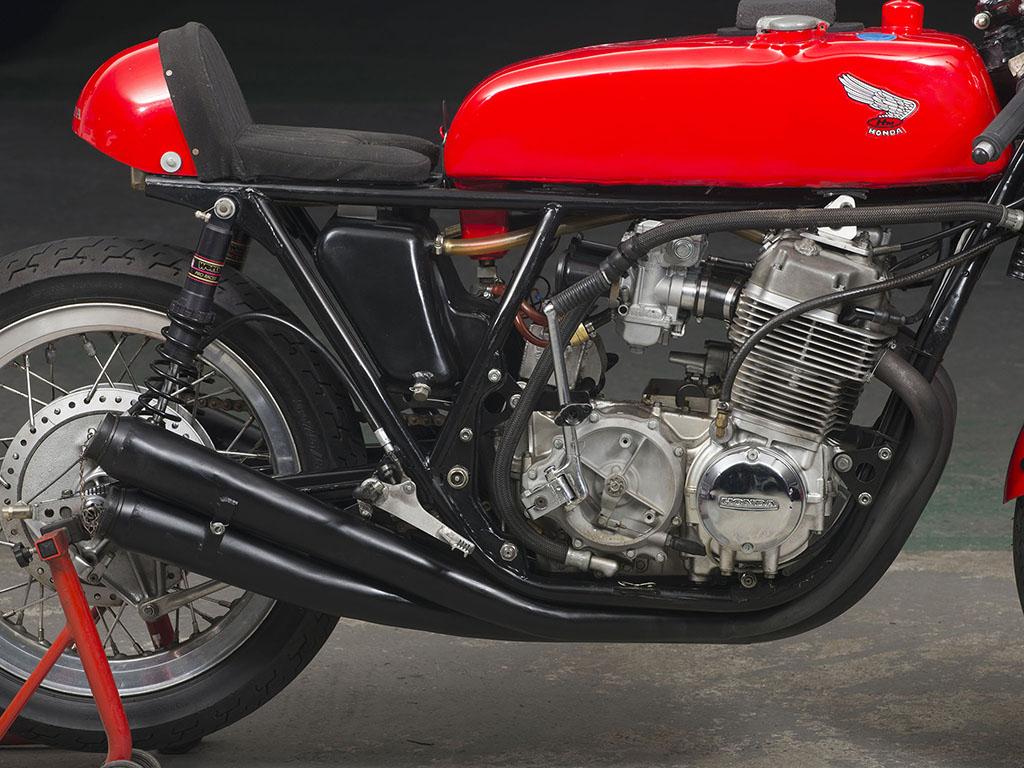 A brief history
The bike was built by Mark McGrew and the M3 crew during winter 1996-1997, in-house at M3 Racing factory in Northern Minnesota.
1997: It debuted at Deland FL in Dick Mann/Team Honda Racing livery.
First wins at Willow Springs, CA with Mitch Boehm (Motorcyclist) gave bike
Ridden by Japanese rider, Ken Nemoto (Riders Club magazine & ex-factory Honda racer) to Third place at AHRMA Willow Springs, CA event.
Adam Popp finsihed Third in AHRMA F-750 Championship.
1998: Bike was re-painted in Honda factory GP colors, circa 1960's (silver fairing with yellow stripe, red tank and seat).
Won AHRMA F750 Championship with "perfect score" 12 out of 12 race wins.
Won both legs of AHRMA Team Challenge at Dayona.
Bike was fastest Classic bike at Daytona (142 mph)
AMA Superbike Champion, Reg Pridmore rides bike at Sears Point for Lap of Honor.
Travelled to Mallory Park UK to compete in second half or AHRMA Team Challenge. Highest point scorer for US team.
1999: Adam Popp won Second AHRMA F-750 Championship.
Established top speed record (155.556 mph) at Daytona for any Classic motorcycle.
Travelled by invitation to the Dutch TT in Assen Holland, Circuit Van Drenth to race in Classic Team Challenge by Team Obsolete. During the 500 GP weekend. Fastest lap of meet, (DNS due to experimental engine problems)
2000: Won Daytona AHRMA F-750 event
Fastest Classic bike at Daytona (150)
Adam Popp achieved the Third place in AHRMA F-750 Championship (attended only 4 events)
Invitation to Linköping Sweden to participate in the Jubileumsracet Festival. Finished 2nd place both days, after crashing on first lap of first practice and having to do major repairs on-site.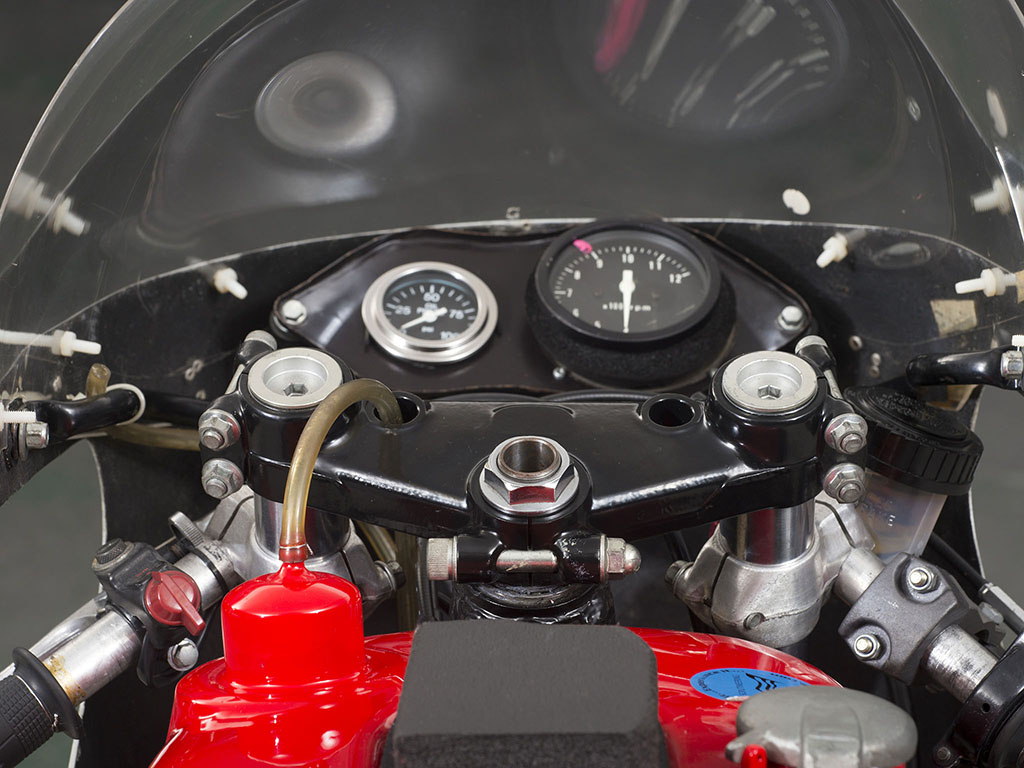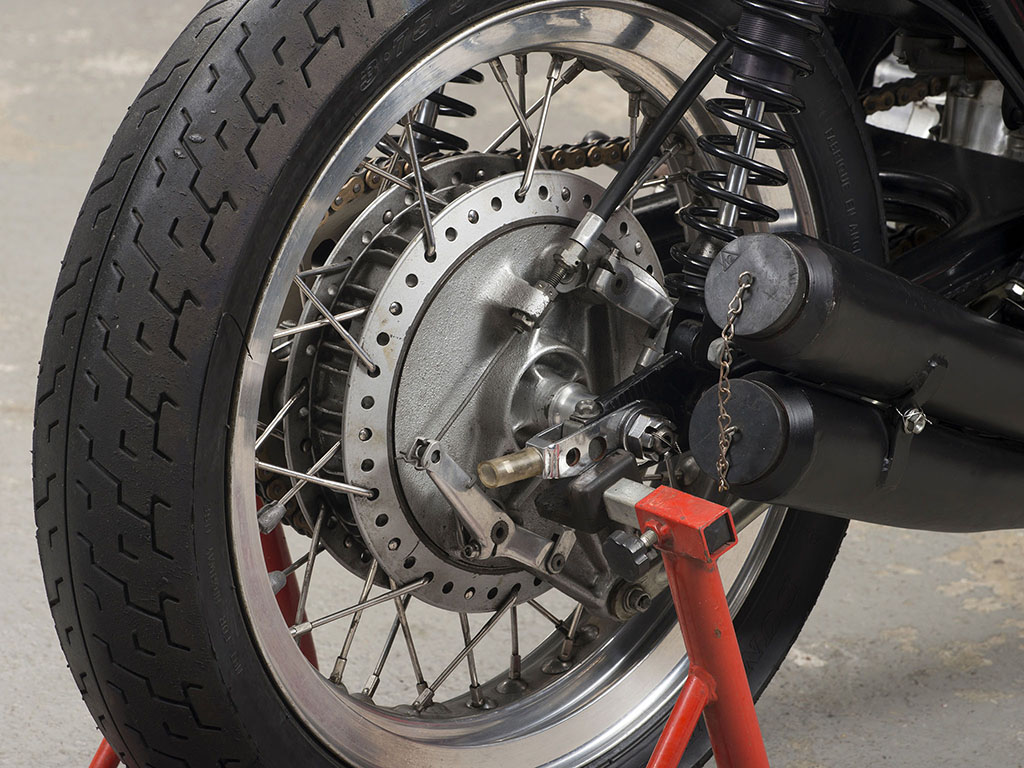 Technical specifications
• 22 liter RSC made factory fuel tank alloy with magnesium cap
• Dick Mann seat/seat cover taken from Honda race team spares
• Alloy factory RSC oil tank from Team Honda
• RSC magnesium side cover for AC generator
• Handmade megaphones by Rob North to factory "works" specs
• Titanium front & rear axles, from Dick Mann spares
• Titanium engine bolts & swingarm pivot from Dick Mann spares
• RSC tachometer/oil pressure mounting plate
• Factory RSC tachometer
• Works Performance rear shocks built to M3 Racing specs
• Special alloy swingarm bearings and pivot system
• Frame has all factory RSC special brackets/foot peg mounts
• Special M3 Racing top engine mounting plate system
• Frame has special bracing
• RSC factory front fairing mount
• Factory RSC steering dampener brackets
• Ohlin steering dampener
• RSC RS1000 brake pedal
• RSC rear brake cable
• Factory RSC rear magnesium hub
• RSC foot pegs and mount
• Alloy top/bottom criple clamps with special offset
• 37mm Honda forks with Race Tech set up and special springs
• HRC special alloy clipons
• RSC factory throttle
• Special alloy shift pedal
• RSC special oil cooler and lines
• WM3 front alloy rim with Dunlop KR124A (3.25 X 3.50)
• WM5 rear alloy rim with Dunlop KR164 (3.75 X 5.00 )
Honda CR 750 Racing Engine
• Engine built by M3 Racing (92-93 HP @ 9800 RPM)
• Nova Close Ratio gear box (newest updated version)
• Lightened/balanced/micro polished crank with oil hole mods
• Carrillo connecting rods with Kelmet racing bearings
• Special M3 slipper type cam chain tensioner/Tsubaki racing chain
• Special M3 racing pistons/rings, set at zero deck height
• Special M3 racing grind camshaft by Web Cam
• Lightened/polished rocker arms with special M3 adjusting lock nuts
• KPMI springs/Ti retainers and Black Diamond valves
• Cylinder head Ported/flowed by "Berreth Heads" to M3 specs
• Special primary drive hub with M3 modifications
• Dyna ignition with OEM advancer
• Special top cover with top engine mount by M3 Racing
• CR special 31mm carbs
• Heavy-duty racing clutch
• Heavy-duty primary chains
• OEM oil pump modified to M3 Racing specs
Would you like more information?