The Honda CR 750 Daytona represents one of the most desirable race bikes of the 70s.
The few period factory models having disappeared or being very rare, Honda marketed from 1971 (after Dick Mann's victory at Daytona in 1970) Racing Kit parts in order to prepare racing motorcycles based on the CB 750.
These parts were numerous and now difficult to obtain.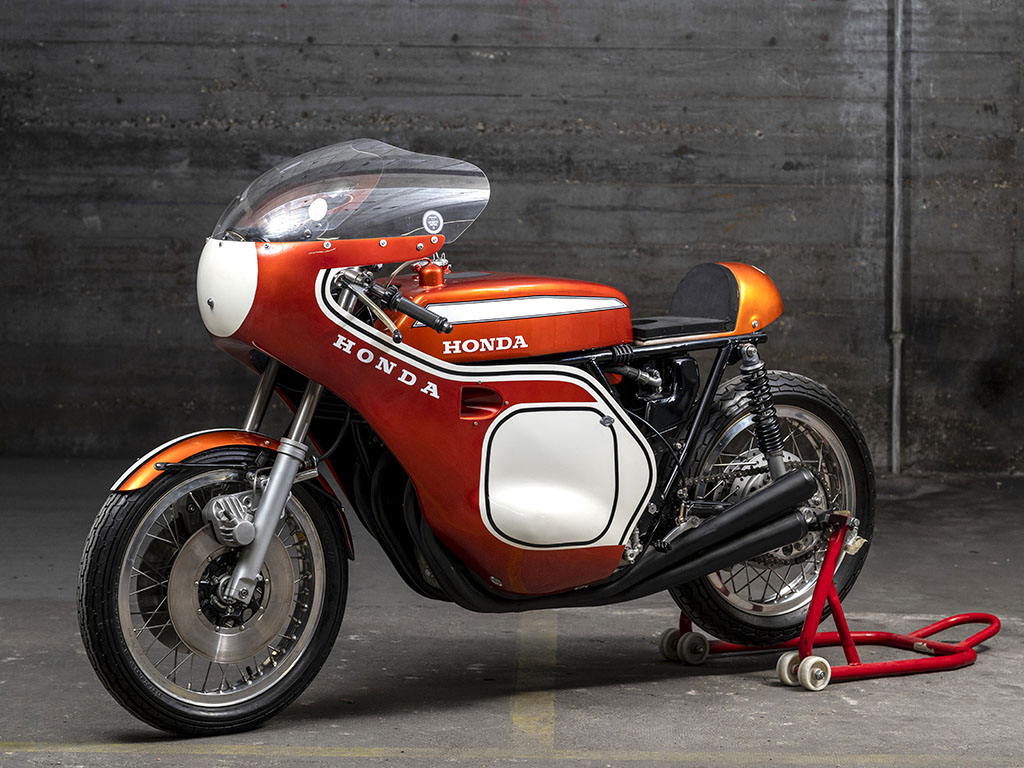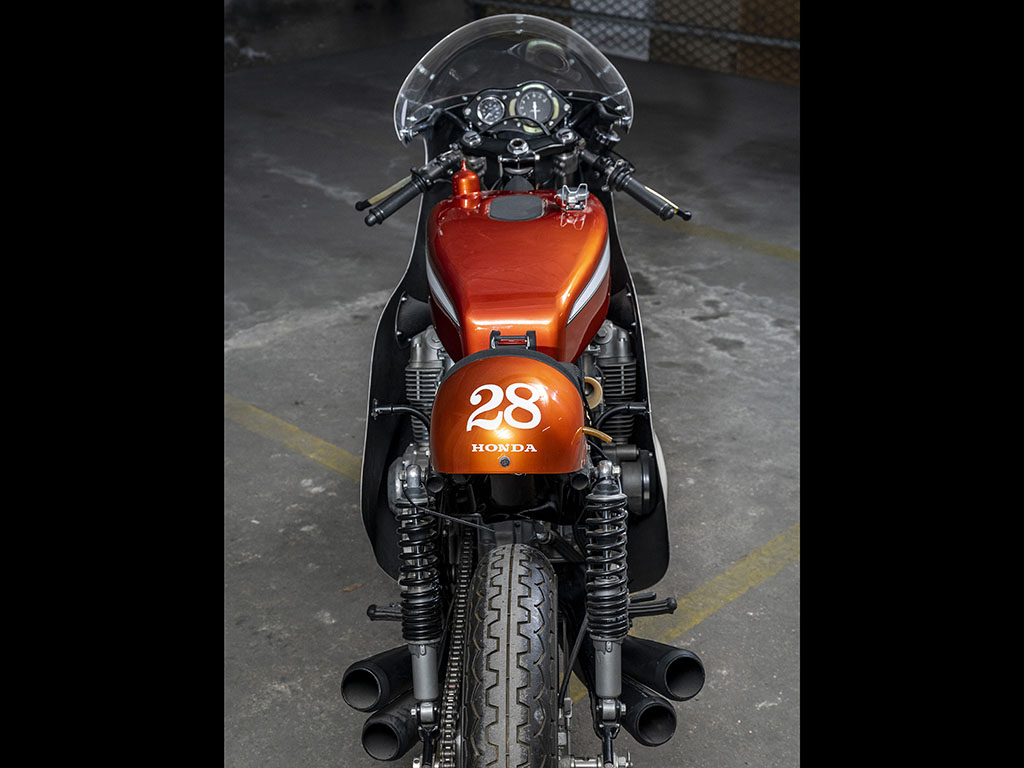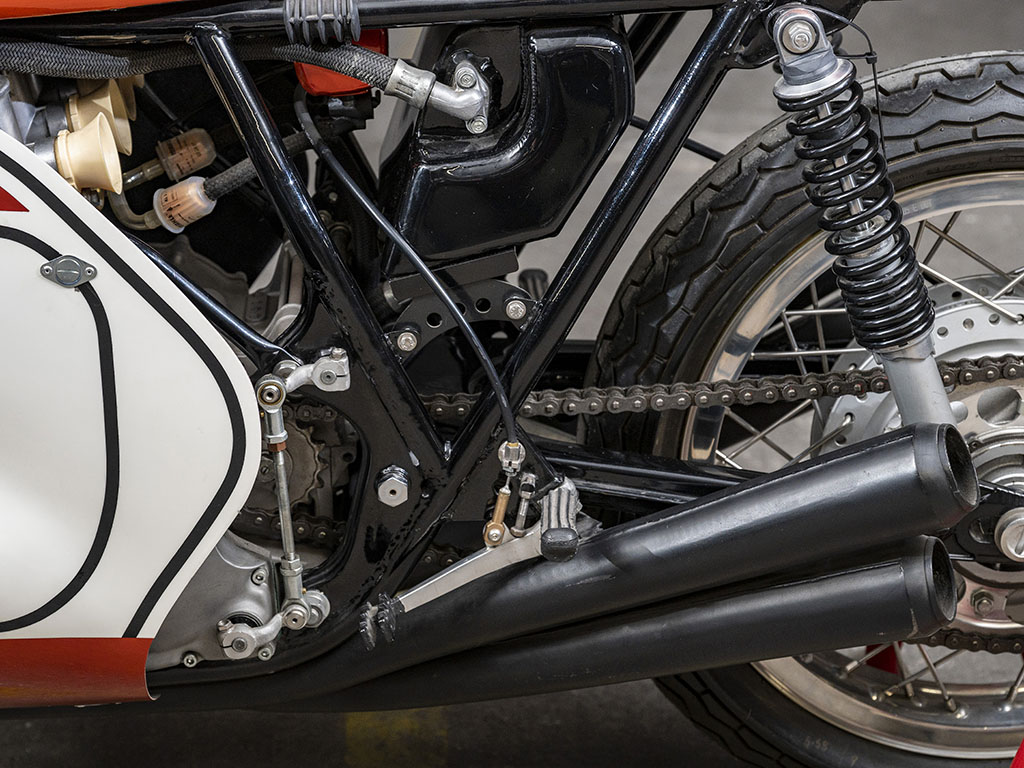 The 1972 Honda CR 750 Daytona presented here was built from the complete, original Honda racing kit.
All the good parts (and there are many) specific to this model have been fitted to the bike.
Factory fork titanium tube 36 mm in diameter, fork sliders 4 mounting points kit, factory oil cooler kit, factory brake distributor, symmetrical front hubs, 5 mm thick discs, factory symmetrical caliper mounting brackets kit racing (45204-300-970) racing kit steering damper (53700-300-970), racing kit swingarm, kit damper, factory reverse shifter, factory magnesium twin cam rear hub (42601-300-970), kit swingarm , racing kit exhaust pipes, kit aluminum fuel tank, factory magnesium tank cap identical to the RC 166, central oil tank kit, fairing kit (usa), Keihin 36mm carburetor kit. Magnesium gas handle kit, identical to the Honda 250-6 cylinder RC 166. Titanium clamping screws… Saddle coating kit, from Japan.
Fully prepared engine from M3 Racing USA, crankshaft (13000-300-970) Carillo connecting rods, factory 2-segment Mahle pistons, 33mm intake valve (14731-300-970), 26mm exhaust (14741-300-970), reinforced springs kit, lightened rockers, factory camshaft, factory gearbox, first at 2,500, reinforced kit clutch, 750 cm3 (61.5mm) bore, racing kit side cases, magneto not fitted but available.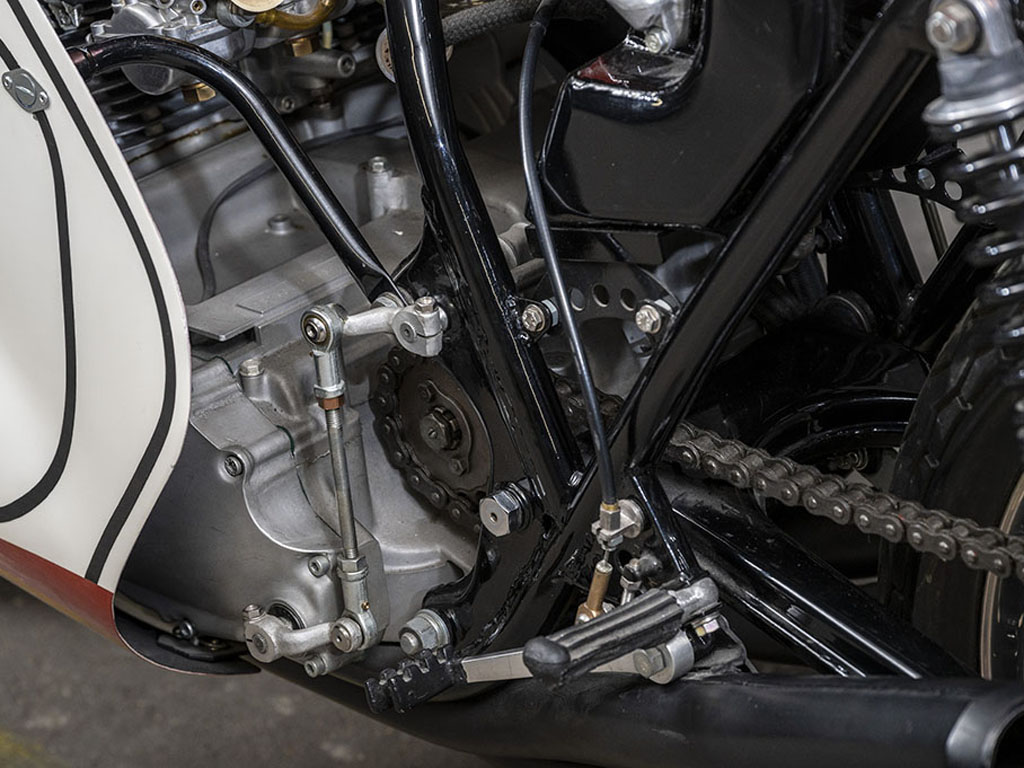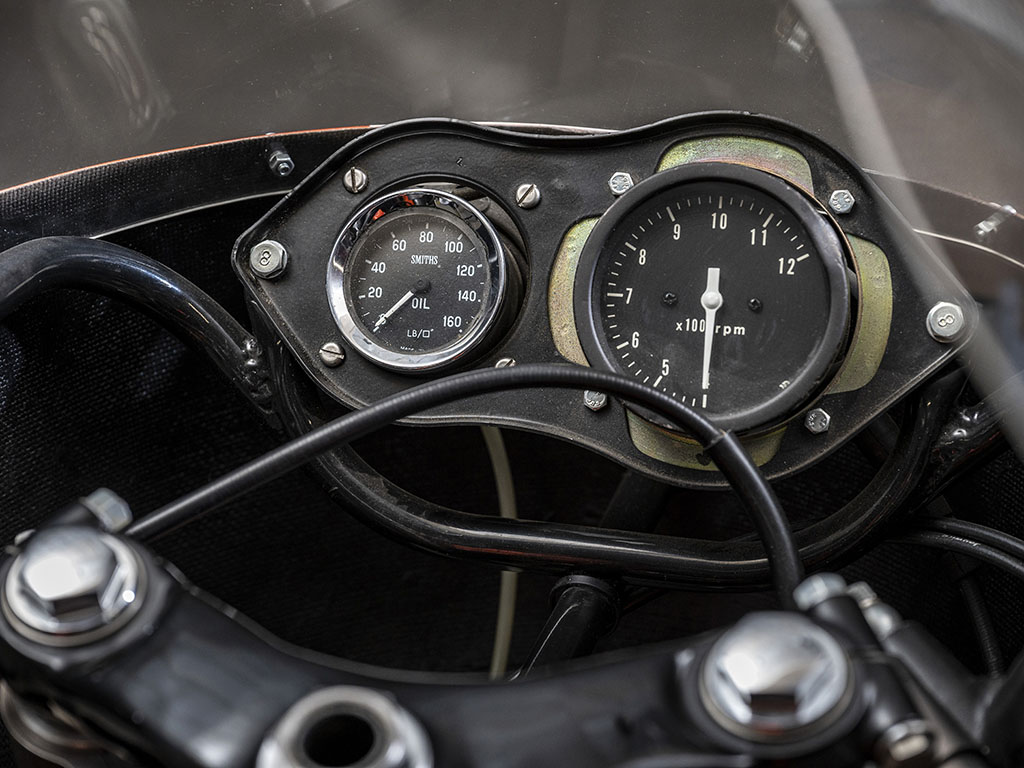 Original Nippon Denso factory tachometer, Smith graduated oil pressure up to 160 "factory" psi, mounting and bracket mounted soft kit.
Kit clutch handle, direct adjustment with clamping buckle, large lever, kit front double disc brake, triangular kit racing tires (type KR 76 front), Akront 18 rims, "factory" paddock stand etc…
This machine has already been sold.
Would you like more information?