Produced from 1971 to 1974 in around 4000 examples, the Ducati GT 750 was presented at the Olympia Motor Show in London in 1971.
On April 23, 1972, Spaggiari will win the 200 Miglia di Imola on a Ducati 750 V-twin with round crankcases.
This success had a major international impact, highlighting the qualities of the Ducati 90° V engine in its different versions.
In 1972, the 750 Ducati "Grand Turismo" having collected good reviews, sales followed on the European market.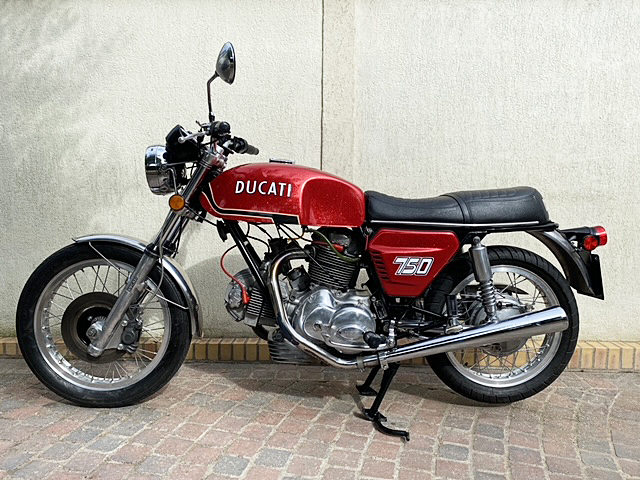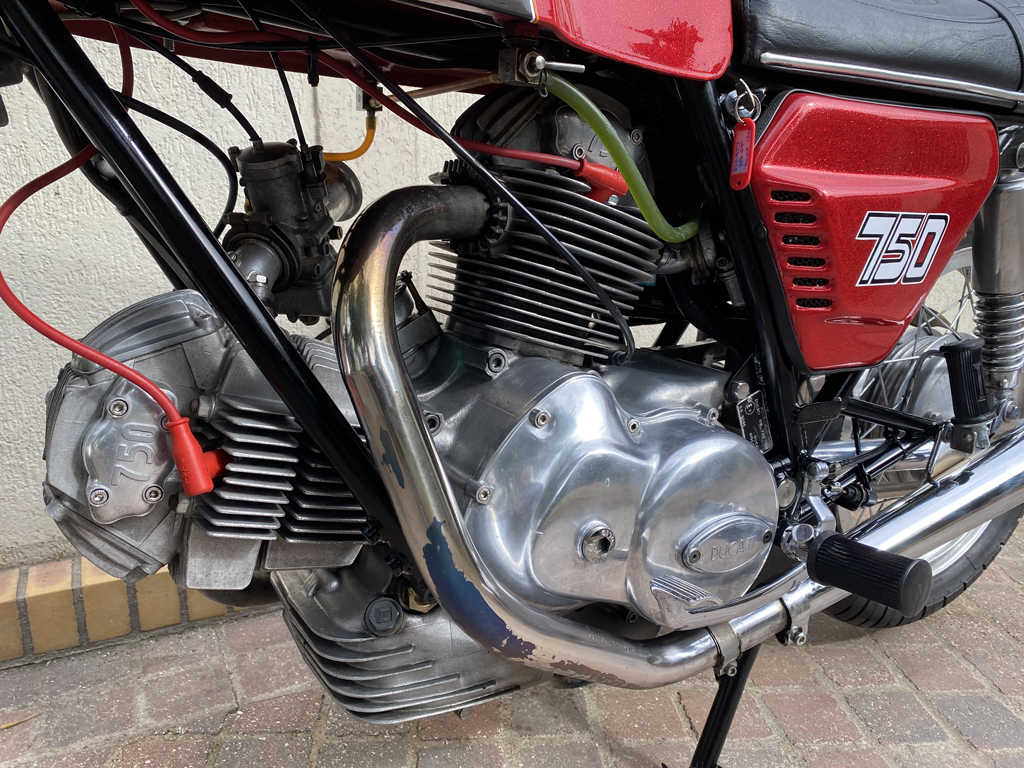 The 90° V-twin engine with round crankcases is the work of Fabio Castiglioni.
When it was released, it was the lightest, fastest and cheapest motorcycle of its kind, despite the presence of the CB 750 Honda just born.
It was produced under the designation S 750.
Developing 50 hp at 5,250 rpm, it could reach 200 km/h.
The here presented 750 GT is a model sold new in France on 22/09/1972. The history of the various owners is not known.
It has not been restored. Only the paint has been redone in its original colors.
It is complete, original and works perfectly.
This is a relatively rare model in this original condition and highly regarded by collectors.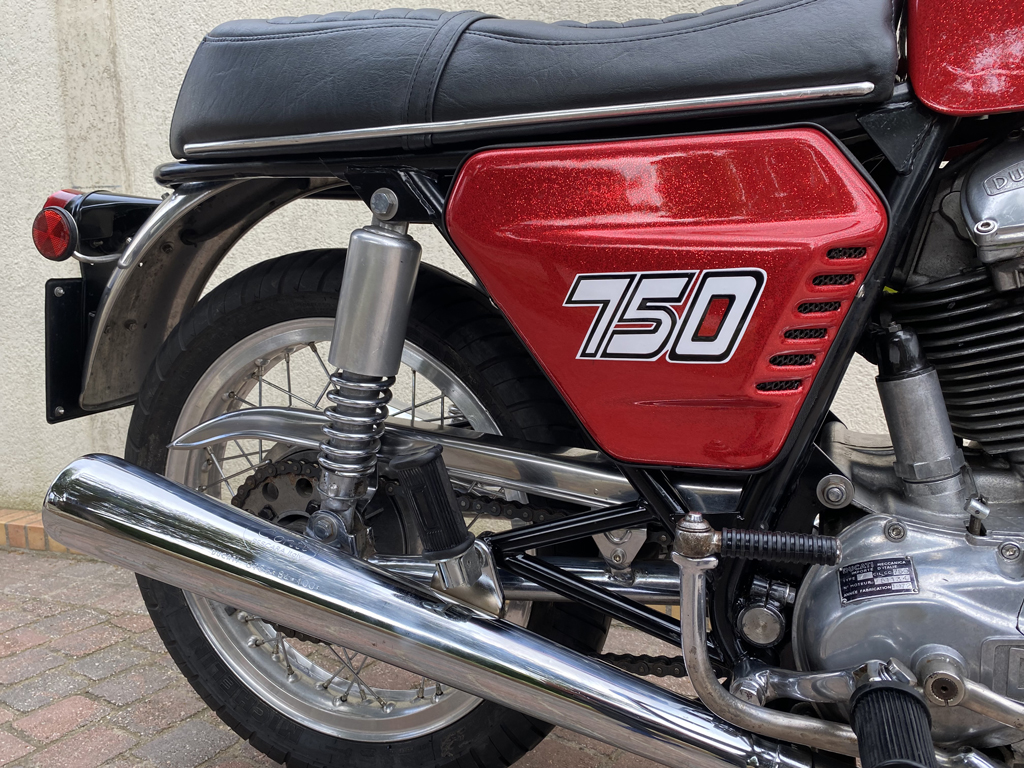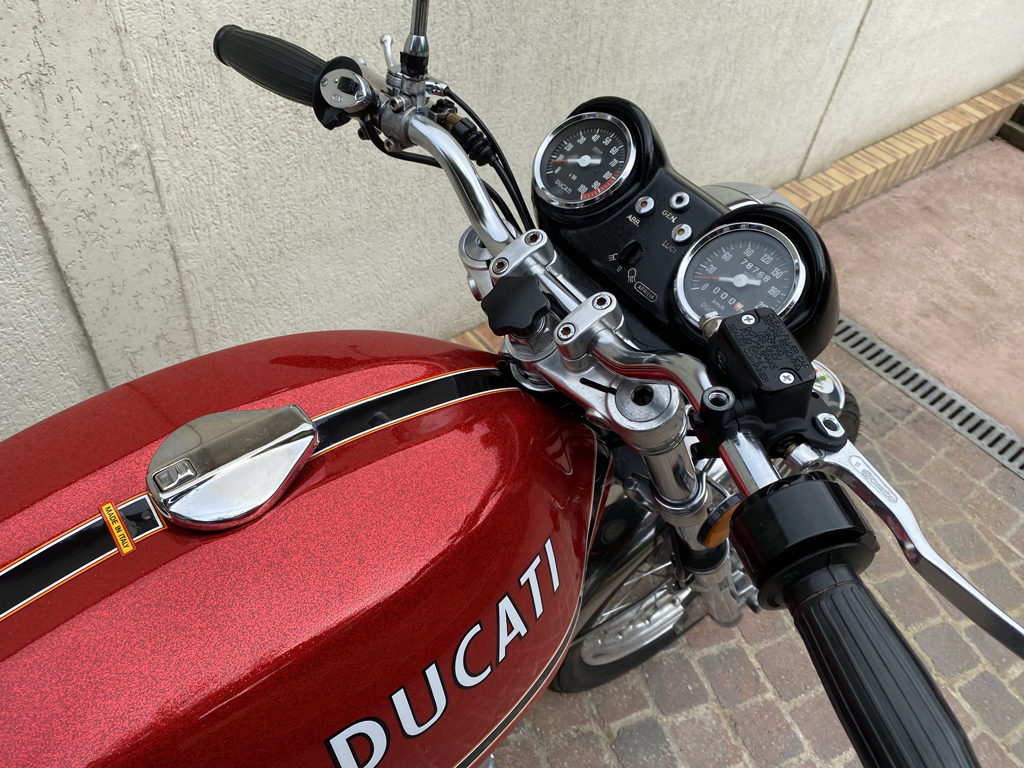 Available and visible in France (Paris)
It has a French road registration.
This motorbike has already been sold.
Would you like more information?