The story of this Yamaha 500 cc 0W 60 is known.
Yamaha Motors produced 8 Yamaha 0W 60 (square four with rotary distributors) for the 1982 season:
• Two for Kenny Roberts,
• Two for Greame Crosby,
• Two for Barry Sheene,
• One for Marc Fontan
• A test motorcycle for Japanese testers.
Kenny Roberts won the first Grand Prix of the season in Argentina with the 0W 60 (the motorcycle was in the factory livery: white, red and blue).
From the second Grand Prix, Yamaha factory produce two different new motorcycles
(0W 61 with a V4 engine and a transverse shock absorber). Have been entrusted to Kenny Roberts.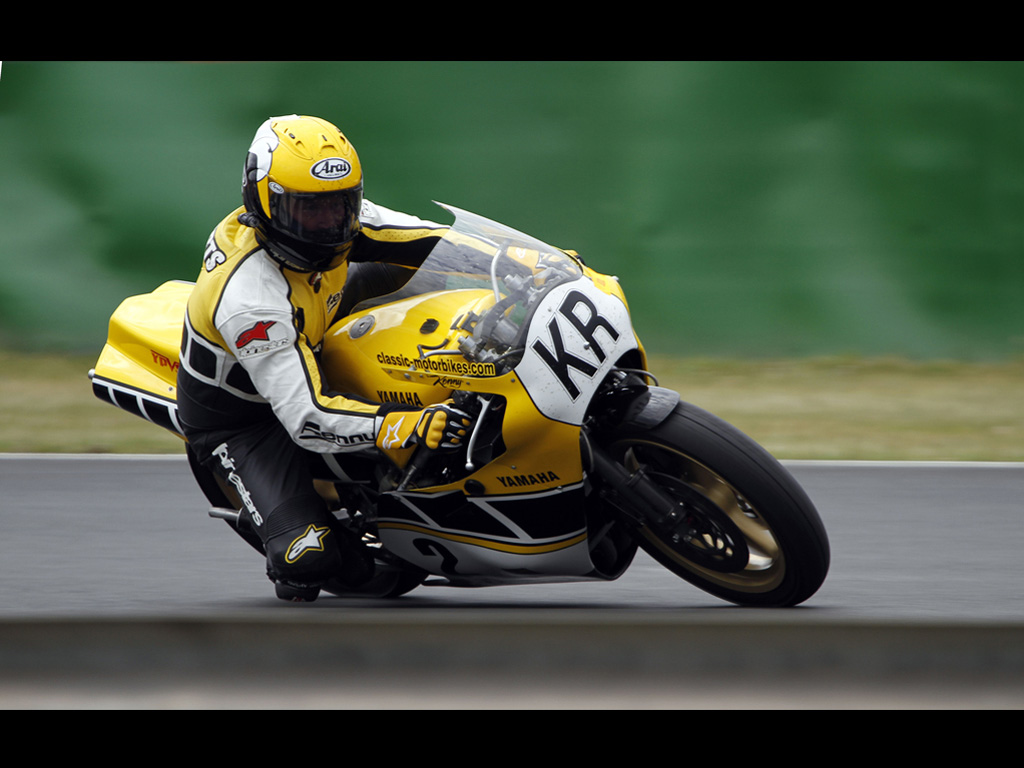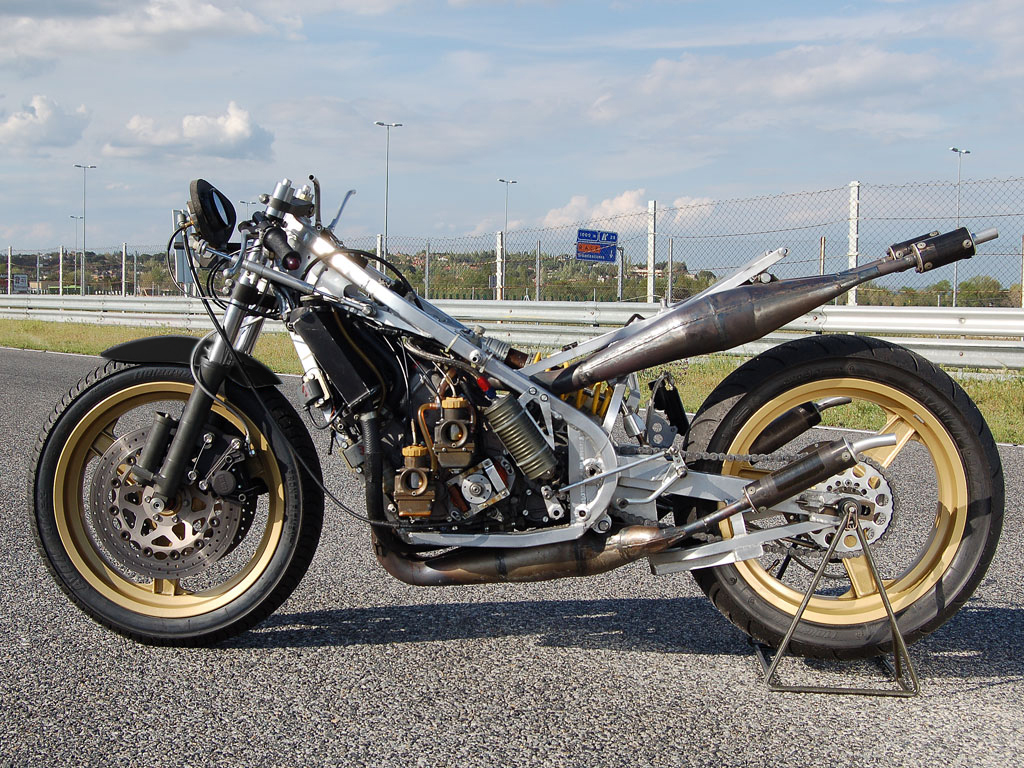 The factory immediately sent the 0W 60 which won the Argentine Grand Prix in France as a second motorcycle for Marc Fontan (Team Sonauto Yamaha Gauloises.)
Kenny did not perform significantly with the 0W 61 (despite a victory) and Crosby finished second in the 1982 championship with his 0W 60 (Marlboro). Fontan finished the championship in tenth place.
At the end of the season, Yamaha asked the teams to send the 0W 60 back to Japan where they were destroyed.
All, but one (the motorcycle first raced by Roberts, then Fontan), then was kept by Sonauto in the Sonauto Yamaha collection.
In 2010, Jacky Germain, the manager of the Sonauto team and preparer for Christian Sarron, restarted this bike.
The motorcycle was repainted in the colors of Sonauto Yamaha.
At the end of 2010, Christian Jupsin, the organizer of the 200 Miles of Imola (Imola Revival), called us to inform us that he had invited Kenny Roberts for this event and asked us if we could entrust the bike to Kenny.
For this occasion, we repainted the motorcycle in yellow and black (Yamaha America), in exactly the same configuration as the 0W 69 which won Daytona in 1983, 84 and Imola 200 in 1984 with Kenny.
Kenny therefore drove in 2011 to Imola on his old 0W60, which he also used 0W 60 at Mallory Park in 2011.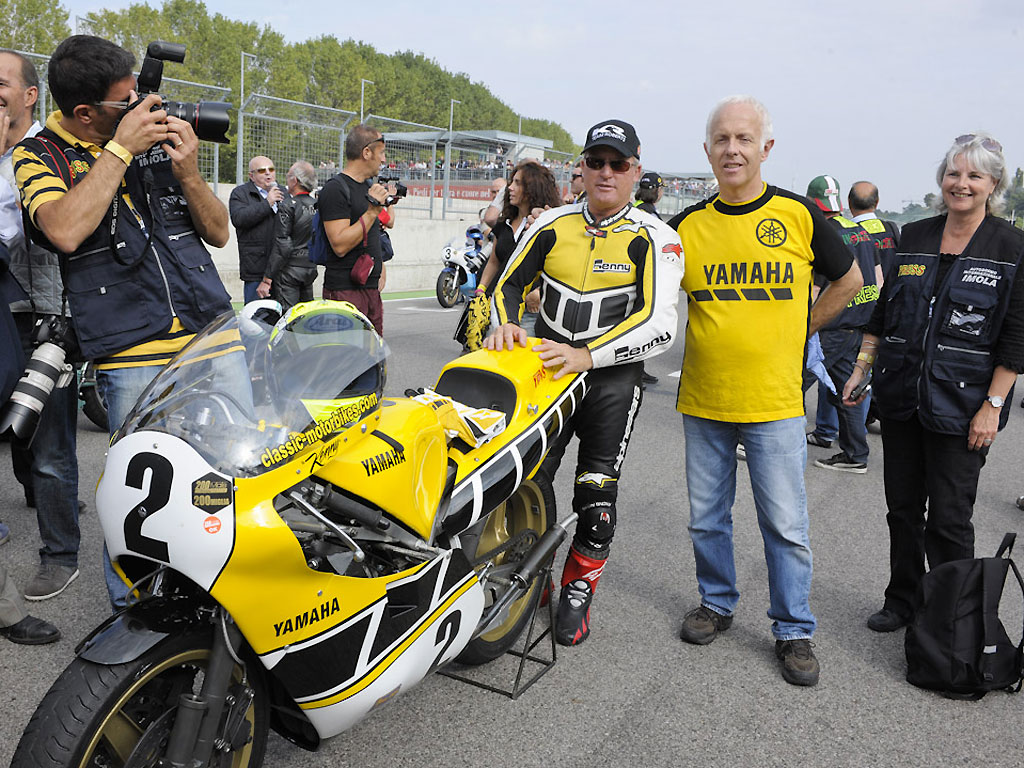 This motorcycle was later maintained by Jacky Germain and used by Giacomo Agostini on the classic European events from the years 2010 to 2020.
It is perfectly operational, now available for sale in France.
Info and price on demand.
Would you like more information?