In 1969, at the request of Don Brown, the director of the American branch of BSA, the American designer Greg Vetter
will draw one of the most mythical and rarest English ever produced in series, the famous Triumph XR 75 Hurricane.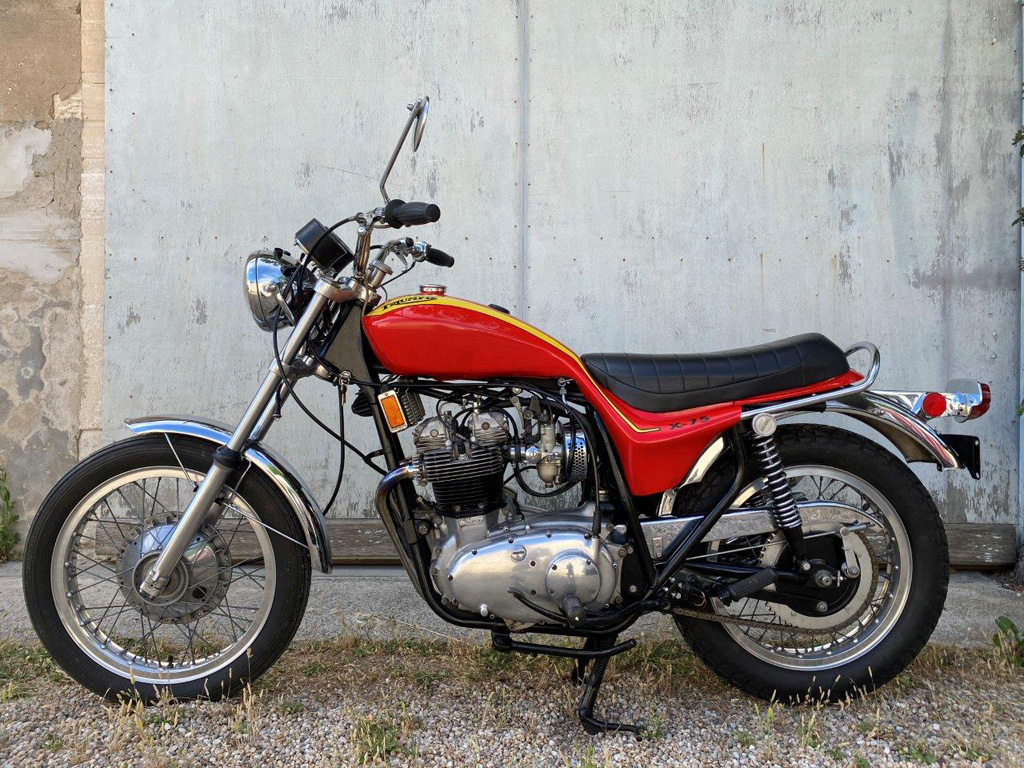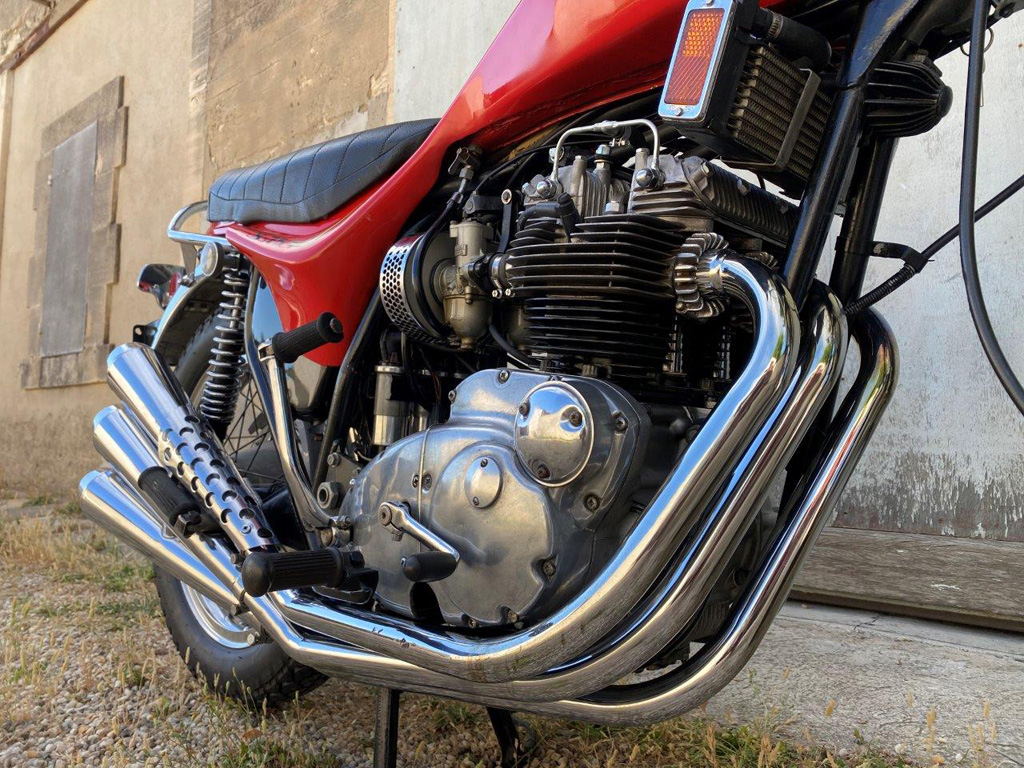 The XR 75 will go into production in 1972 and will be produced in a single year in 1,154 copies.
Based on Rocket 3 750 cc three cylinders and equipped with a five-speed bottle.
The fairing, tank, saddle is made of fiberglass.
He's a real collector.
The XR 75 1972 presented here is available in the south of France.
It has a Belgian movement certificate.
It is in excellent mechanical condition and cycle part.
Fully original.
This bike has already been sold.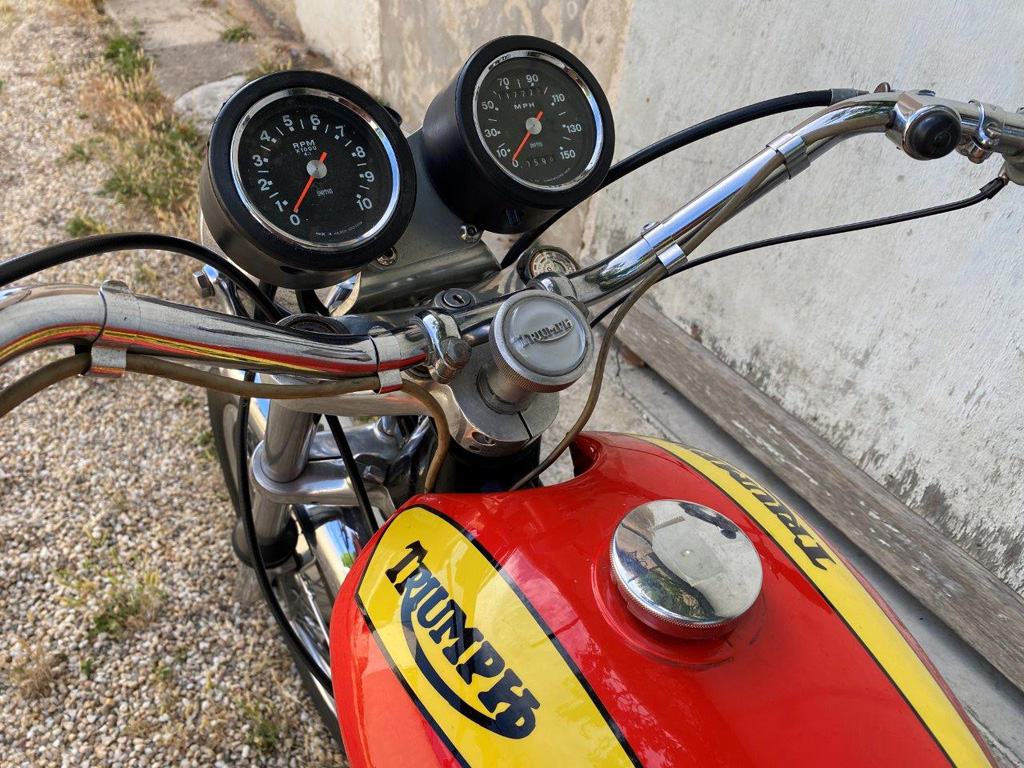 Would you like more information?