Considered one of the most beautiful motorcycles of all time, the MV F4 designed by Massimo Tamburini is an icon.
This sporty bike will turn the heads of the biker world in 1998.
MV will produce special series of exclusive and improved F4s.
This will be the case for the rare and exclusive SPR version, largely modified compared to the basic F4.
In the bowels of the SPR version, we find the four-cylinder in line with radial valves which equips the basic 750, but it receives some adjustments in order to make it more powerful.
As on the other F4s, it has a double overhead camshaft, 16 therefore radial (valves), liquid cooling and an electronic Weber-Marelli injection.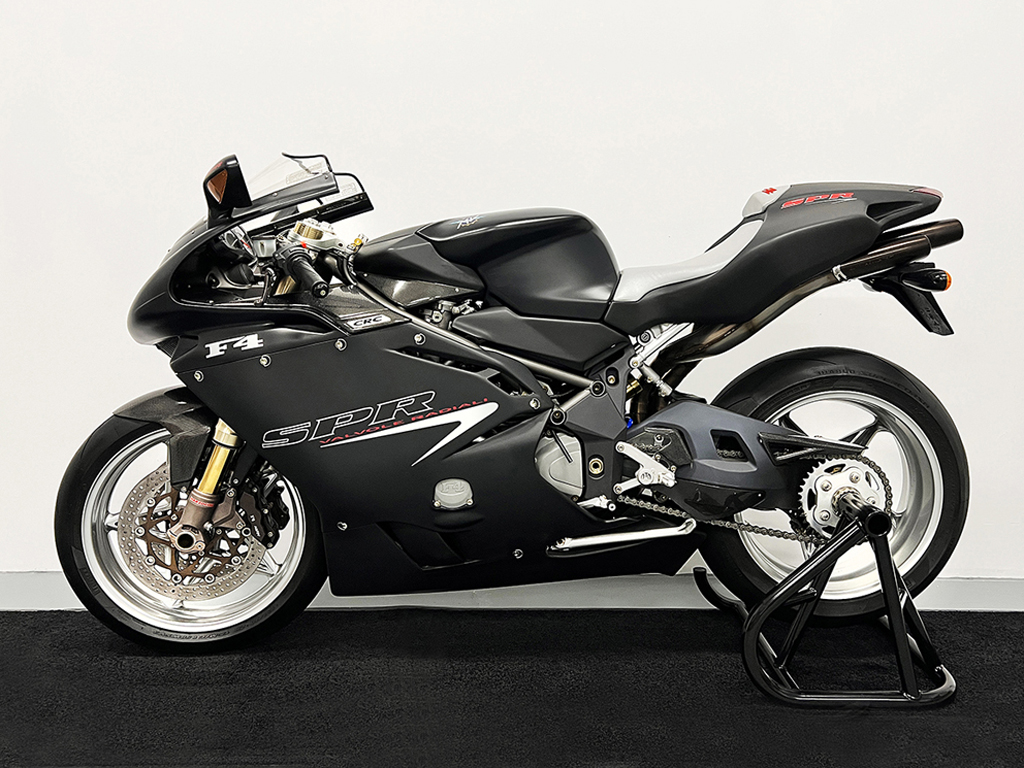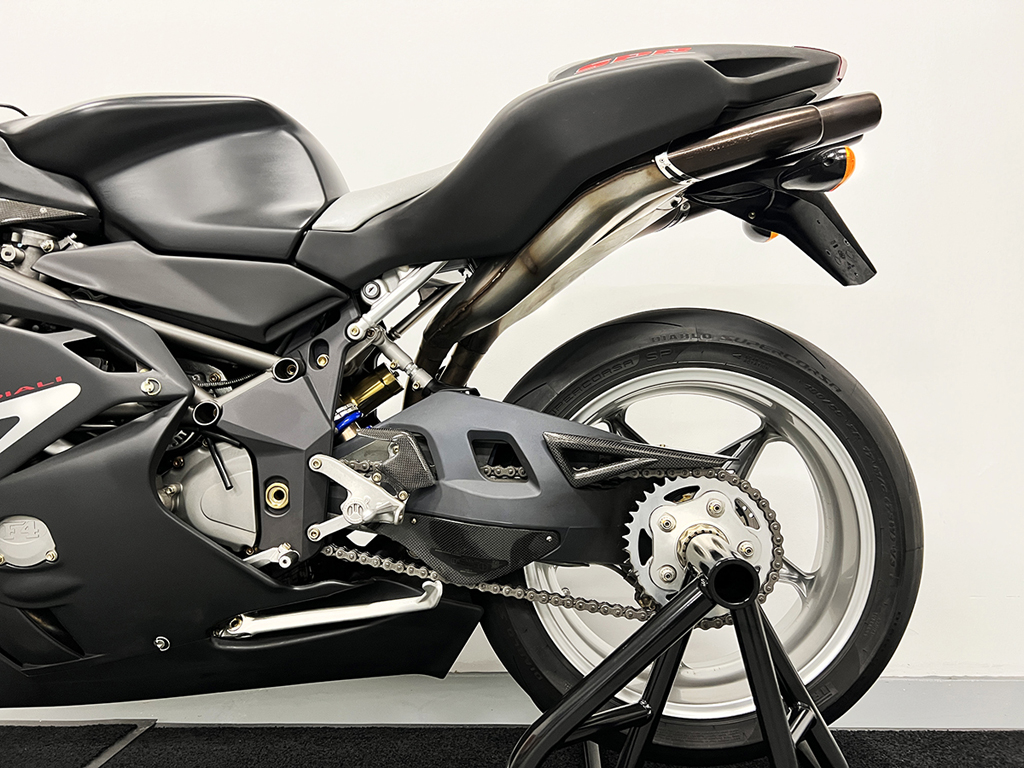 With an exact displacement of 749.4 cm3, the engine differs from the others by the addition of new pistons signed MAHLE as well as new cylinder heads, reworked for more efficiency in combustion chambers, themselves reviewed for the occasion.
There are also new inlet ducts. The clutch is reinforced and the six-speed gearbox receives a specific multiplication.
Thanks to all these improvements, the F4 750 SPR produces the 146 horsepower for a maximum torque of 8.2 mkg at 11,000 rpm and majestic lyric flights, with a rupter placed at 13,900 rpm !
This racing engine is capable of taking the driver more than 270 km / h and allows the motorcycle to complete the standing 400 m in less than 11 seconds.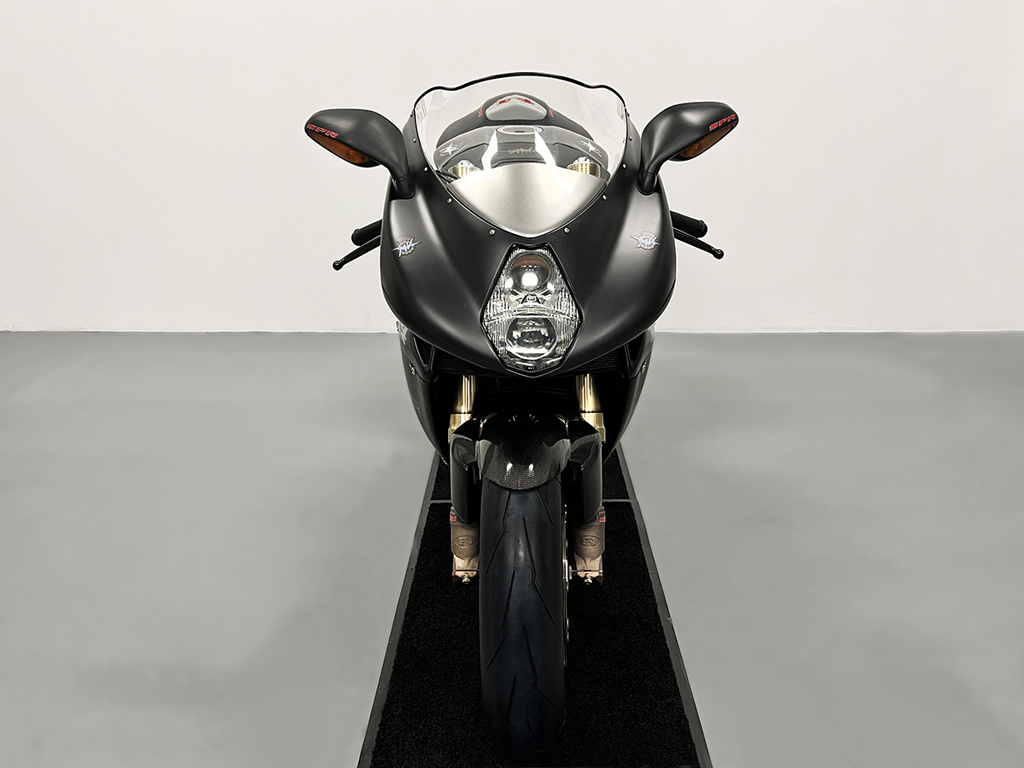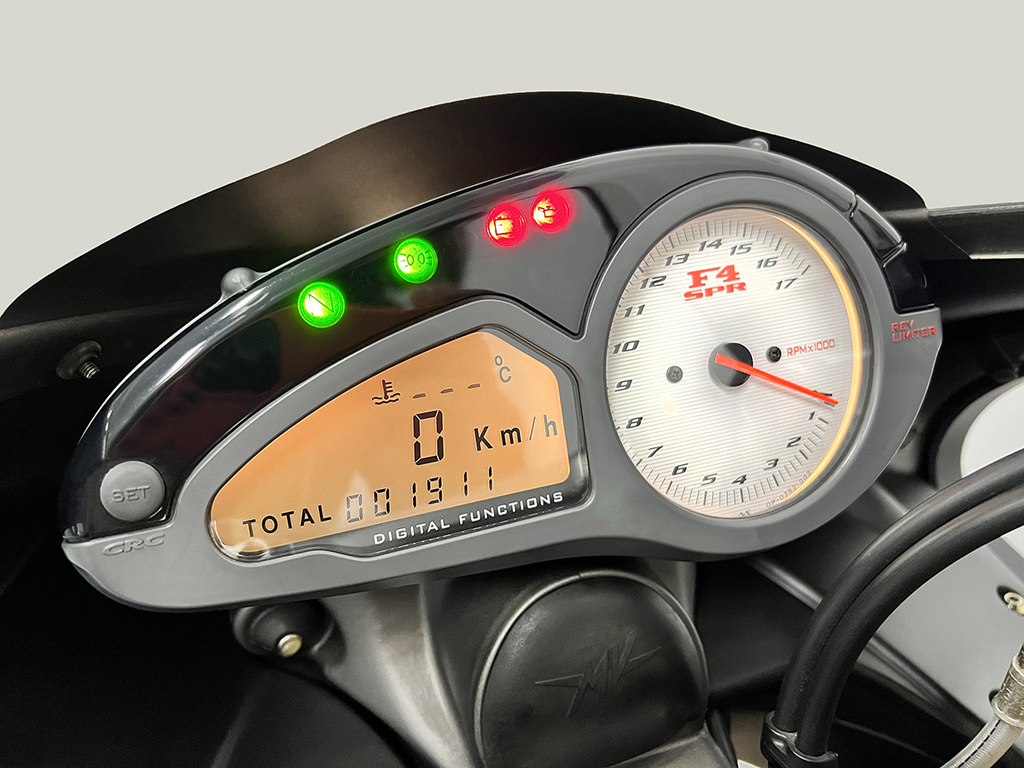 The 2003 MV F4 SPR that we are presenting has covered only 1,920 km in 20 years.
Suffice to say that it is new. In its original version, it is N ° 048 out of a series of 300 SPR produced.
It has its original tool kit and cover.
Dutch road registration documents, it is visible near Brussels.
This motorcycle has already been sold.
Would you like more information?