The Honda NSR 500 is one of the most significant machines in Grand Prix history. With 10 world championship titles and over 100 victories, the Honda NSR is one of the greatest champions of all time. But the NSR was a factory machine reserved for official pilots.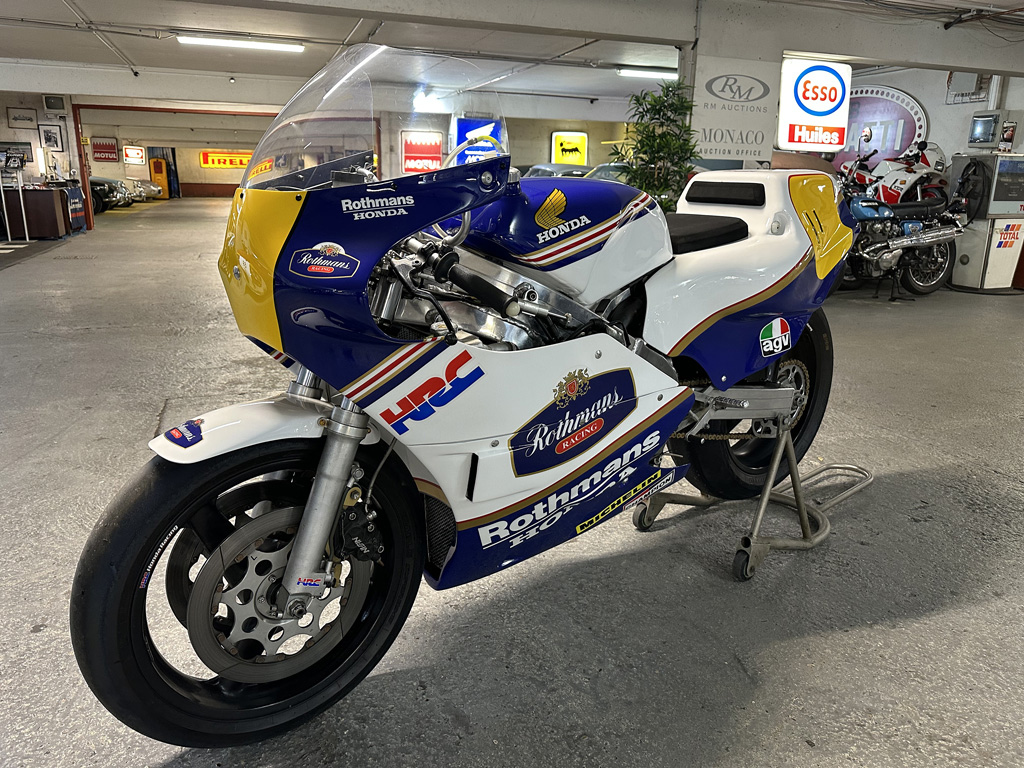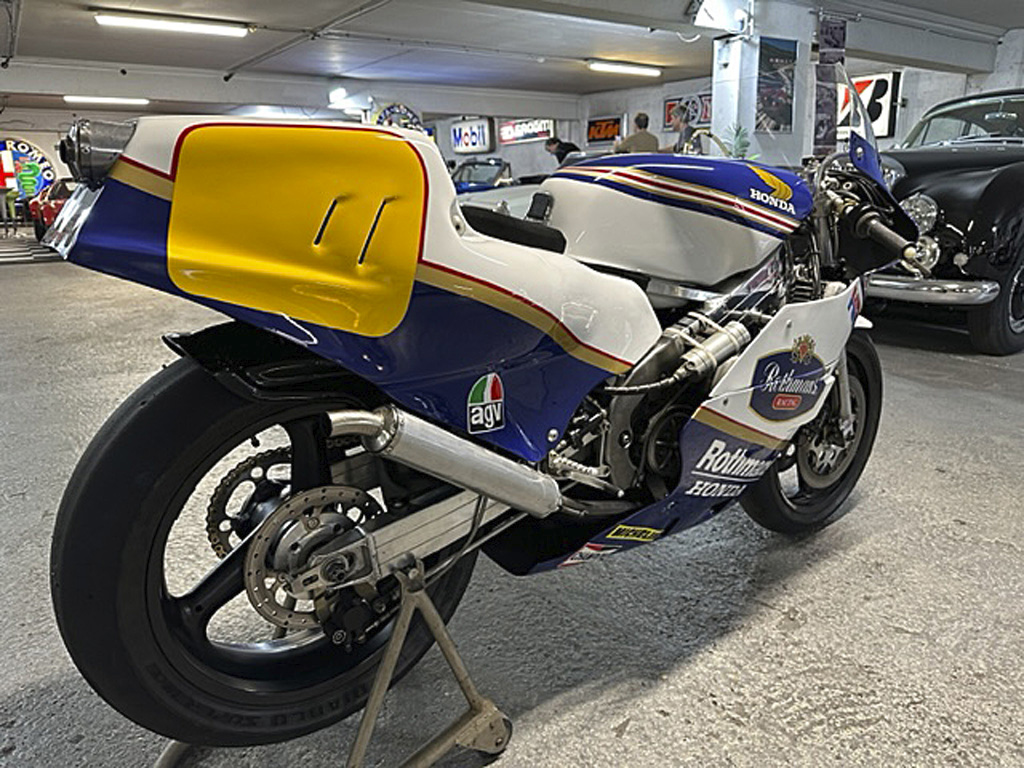 In 1983, HRC (Honda Racing Corporation) produced the Honda RS 500 3-cylinder. A privateer bike that will allow the French rider Raymond Roche to finish on the podium of the 500cc world championship in 1984.
Some RS 500 will be sent to various importers to race with their national pilots.
The last RS 500 to be produced will be the RS 500 W of 1988 with perimeter frame.
The latest model (RS 500 RF – 8107) will be ordered from the factory by Honda Germany for the German pilot Jung, who will obtain the title of vice champion of Germany.
Then the machine will be bought by a Luxembourg collector who will keep it for several decades.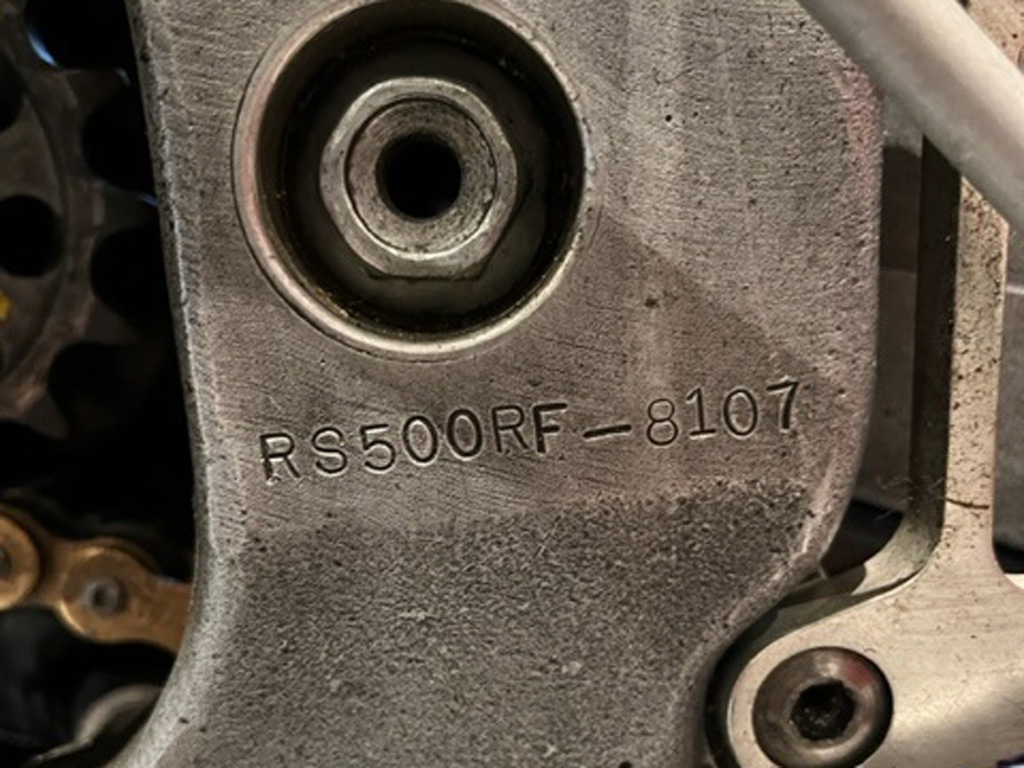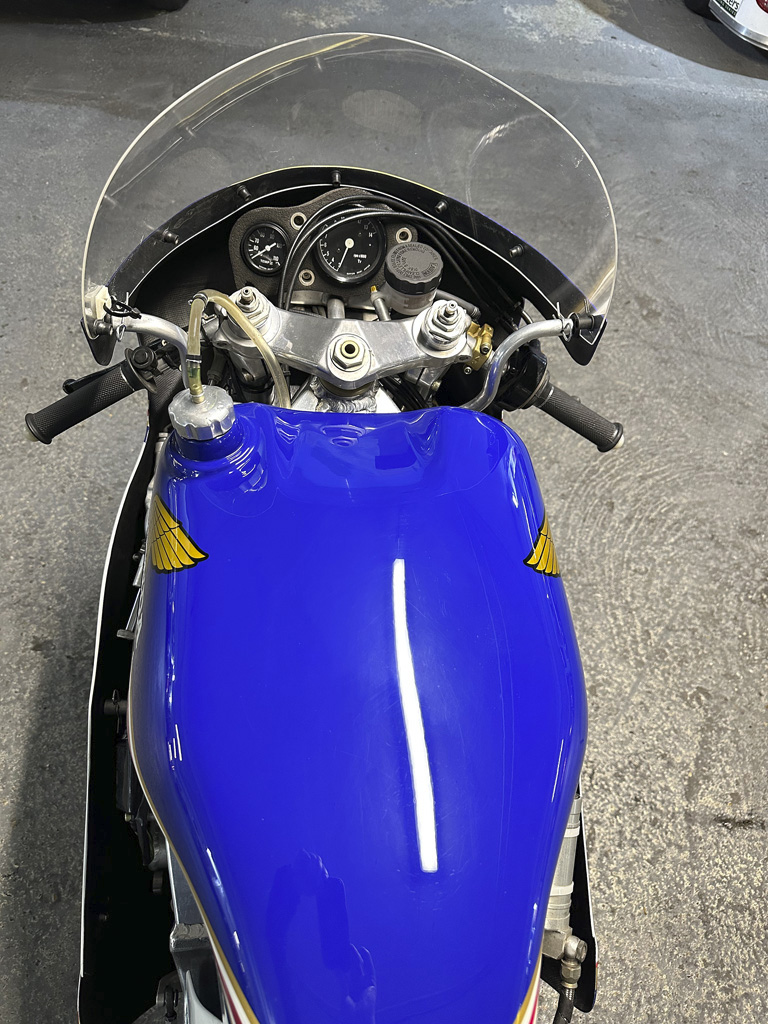 With only two owners, the history is known, what's rarely the case of race machines older than thirty years.
It is in an exceptional original condition.
The machine is running. (Video available)
This motorcycle has already been sold.
Would you like more information?