In 1980, Kawasaki and its Japanese designer Kinuo Hiramatsu set out to build a 500cc 4 cylinder Grand Prix, to participate in the 500 cc world speed championship.
Three prototypes will emerge.
These revolutionary motorcycles use a chassis with a monocoque aluminum frame, single shock absorber suspension, and several revolutionary techniques.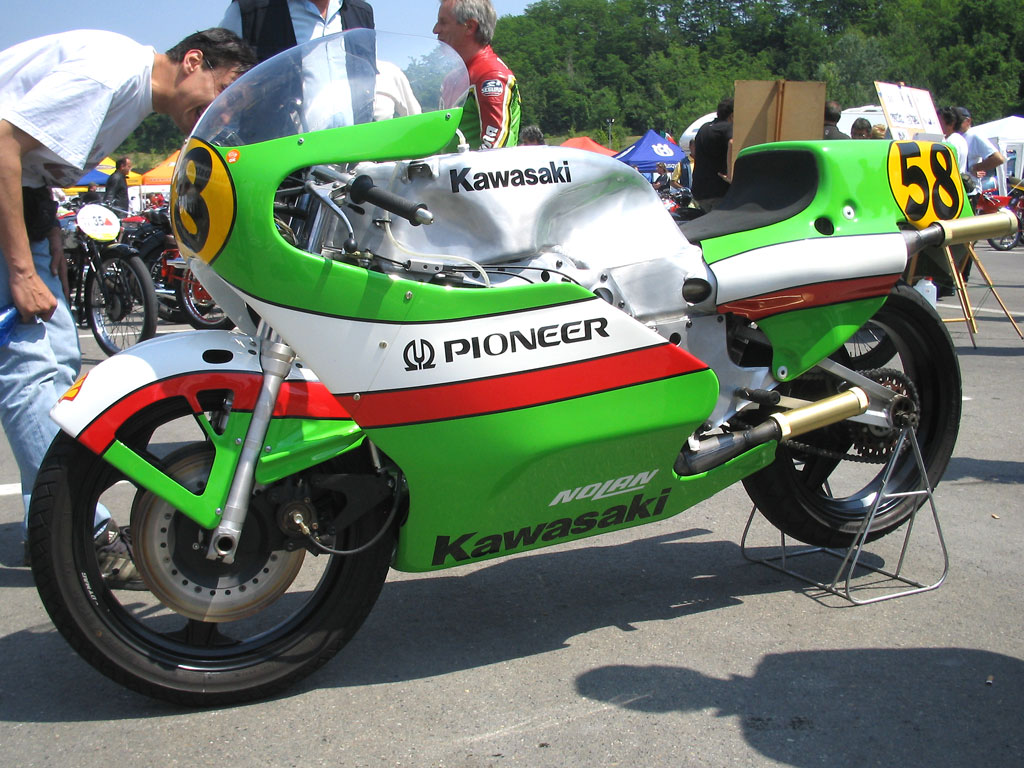 The 500 cc engine is a square four-cylinder, water-cooled rotary distributor.
Two of these bikes will be used by Australian world champion Kork Ballington and one will be sent to the USA to compete in the AMA American Championship with Eddie Lawson.
These motorcycles therefore raced in the hands of Kork Ballington in 1980, 81 and 82 Kork finishing 9th in the 1982 world championship.
Ballington will use these bikes in the British championship events where he will secure the title of champion of England with six victories and three lap records.
At the beginning of the 2010s, an Italian tuner passionate about competition, Flavio Frighi, decided to revive these mythical motorcycles.
He then undertakes an identical reconstruction of the KR 500, the original english KR 500 serving as a reference.
Two KR 500 replicas will be operational in 2011 and will participate in classic European events with Kork Ballington and Jean François Baldé on the handlebars.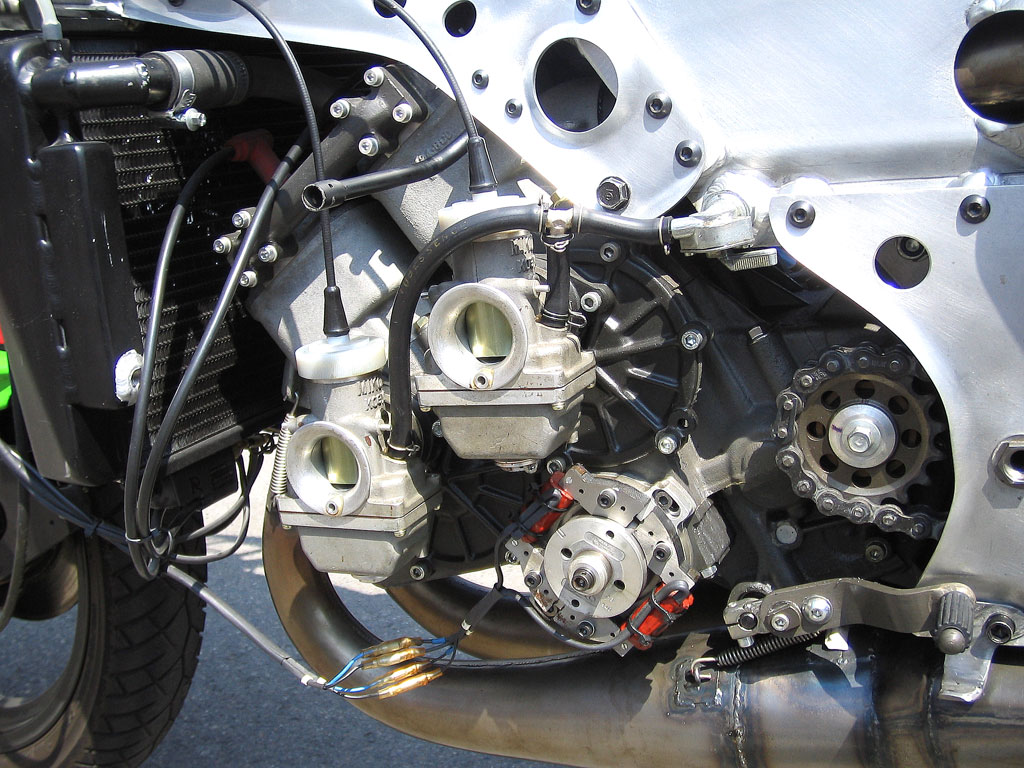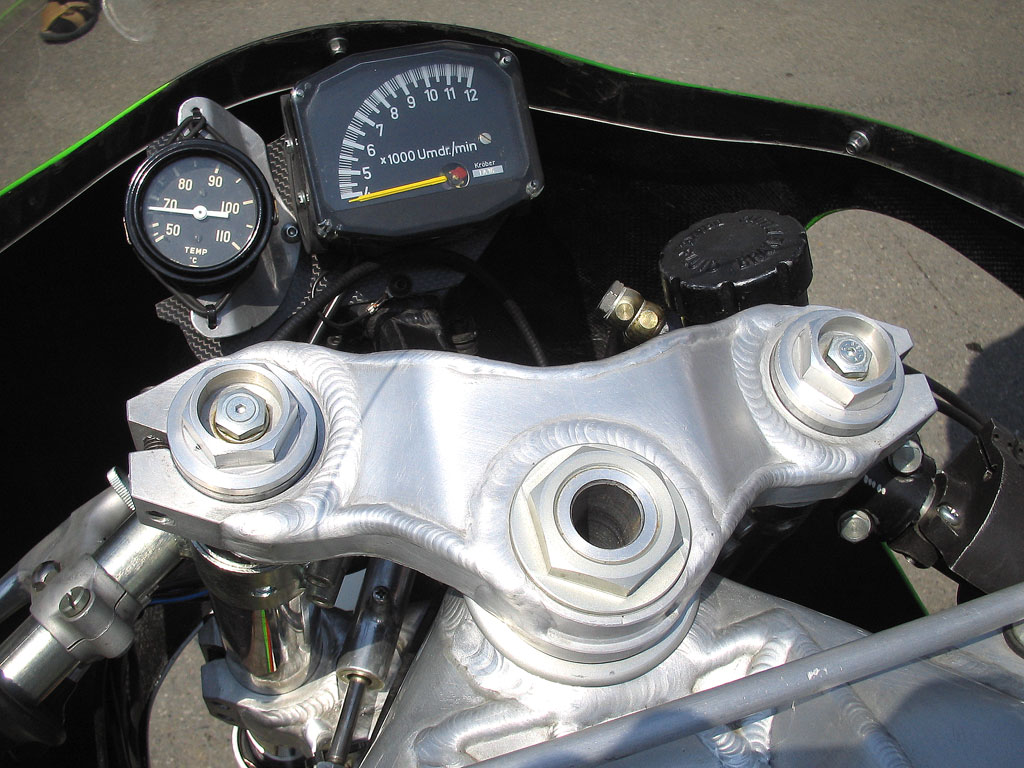 One of the two replicas built by Flavio Frighi, will be sold by Classic-Motorbikes. The second and last one is on sale today. This motorcycle is complete and operational.
It comes with a few spare parts and works perfectly.
Here we have a usable replica of one of the most legendary Grand Prix 500s of the 80s.
This racebike has been sold.
Would you like more information?