The Kawasaki KR250 was a racing motorcycle built by Kawasaki from 1975 to 1982 for the class 250 cc on the motorcycle Grand Prix.
It was equipped with a two-stroke "tandem twin" engine.
The KR 250 won four world championships, in 1978 and 1979 with Kork Ballington and in 1980 and 1981 with Anton Mang.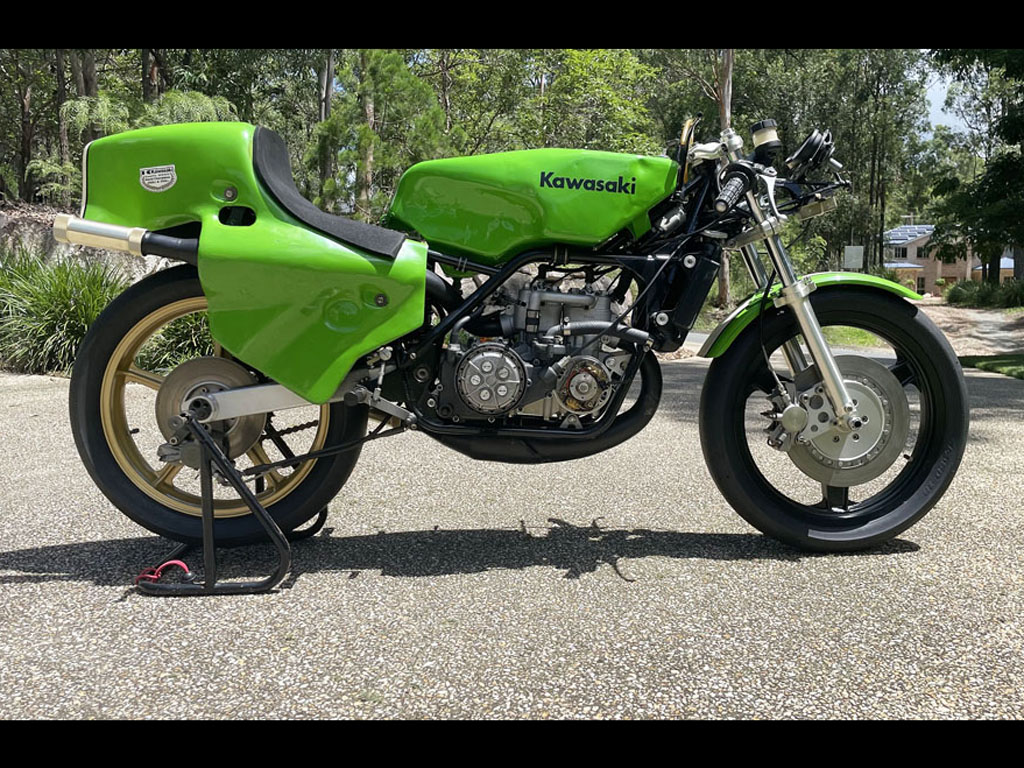 The Kawasaki KR 250 presented is historic because it obtained the title of vice world champion 250 in 1980 (Kork Ballington; see ranking published on the French website Racing Memory).
A true collector in original condition, this factory bike is in perfect working order.
It is available in Australia, but can be delivered anywhere in the world.
It has a certificate of authenticity signed by Ballington himself.
Second overall in the 250 1980 world speed championship, it won five Grand Prix and a second place.
Delivered with the cups won during the 1980 Grand Prix by Kork Ballington.
Info and price on request.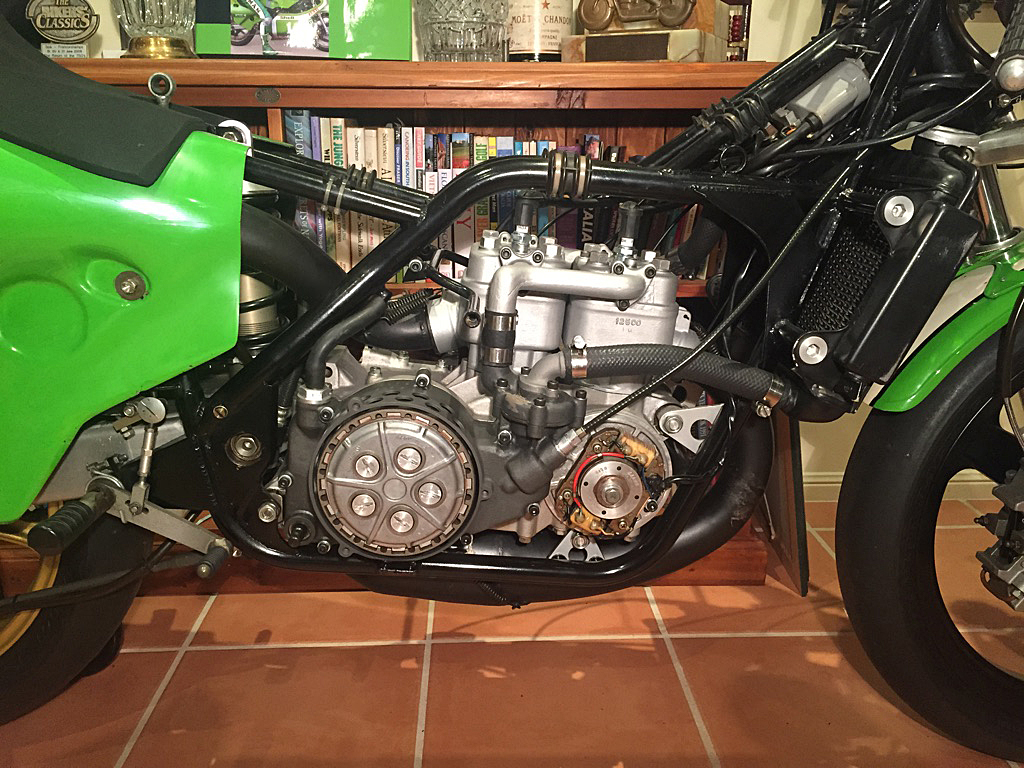 Would you like more information?