The Kawasaki 500 cc H1R is a racing version derived from the fabulous 500 Mach III 3 cylinders two stroke produced in 1969.
One of the first Japanese racing motorcycles to experience success with its three cylinders, two stroke, 75 hp at 9000 rpm and almost 250 km/h.
A mythical motorcycle from the 70s, much sought after by collectors.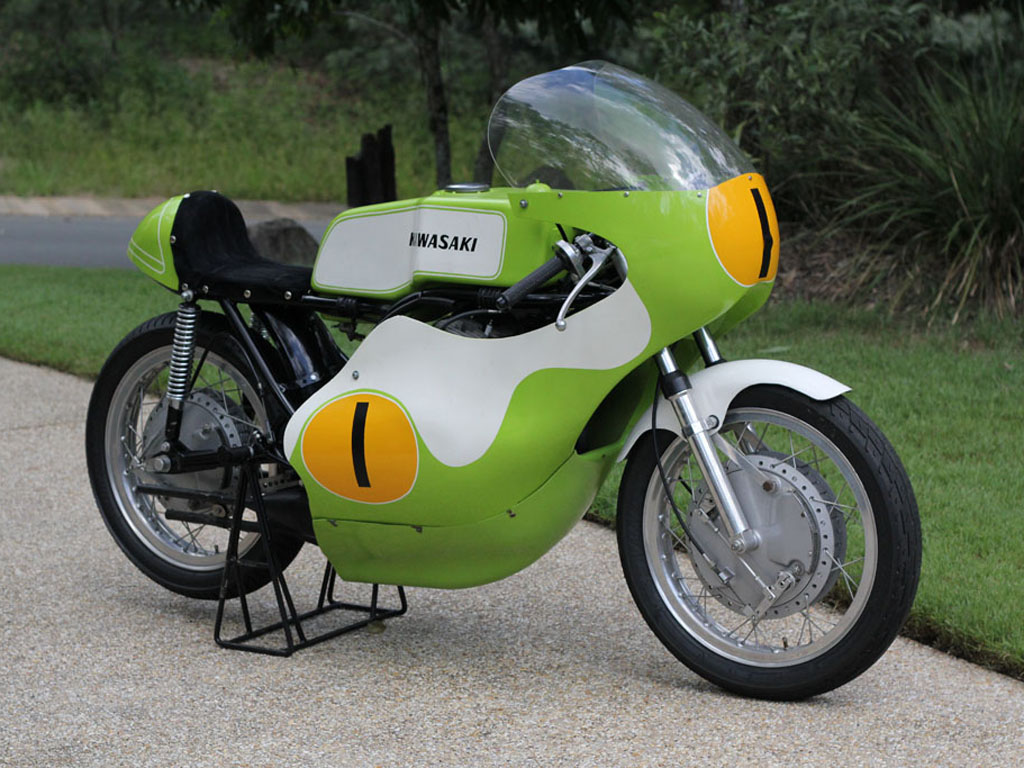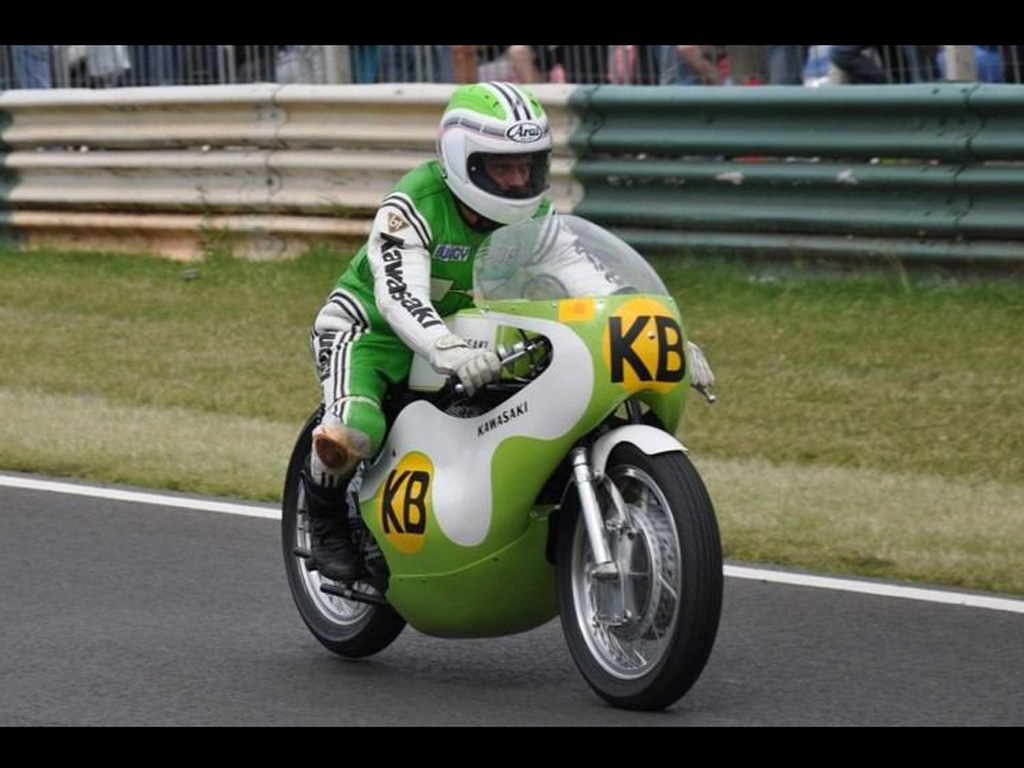 The Kawasaki 500 cc H1RA that we are presenting here is historic.
Imported to Australia by the famous Australian racer Greg Hansford in 1971, this motorcycle won the Australian Championship in 1971 with Hansford at its handlebars.
Restored between 1980 and 1990 by Geoff Howie, former Grand Prix technician for several champions including Phil Read. In 1990, Geoff sold it to the famous Australian Champion driver Kork Ballington. Kork used it in three demonstrations and demonstrations Australian since then.
Complete, original and in excellent mechanical condition, the original triangular tires are available with the motorcycle.
A document of authenticity signed by Kawasaki world champion Kork Ballington is also available.
The motorcycle is available in Australia, but can be shipped anywhere in the world.
Info and price on request.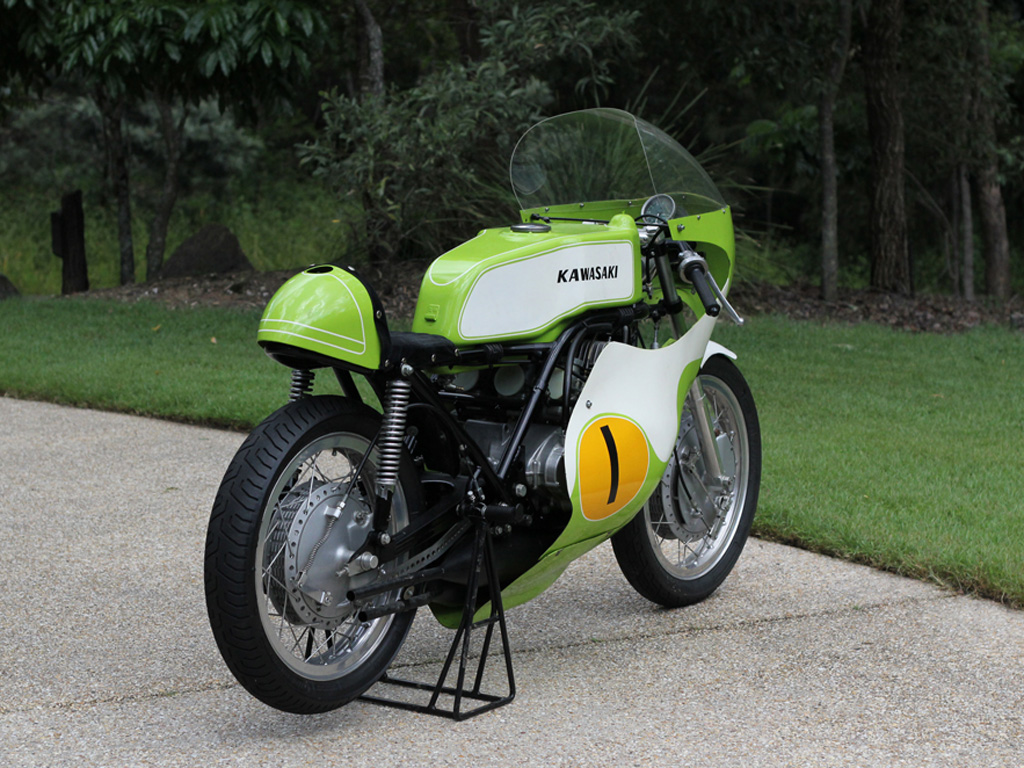 Would you like more information?