The Honda NSR 500 is one of the greatest machines in the history of the Grand Prix.
With 10 world champion titles and more than 100 victories, the Honda NSR is one of the greatest champion of all time. but the NSR was a factory machine reserved for official pilots.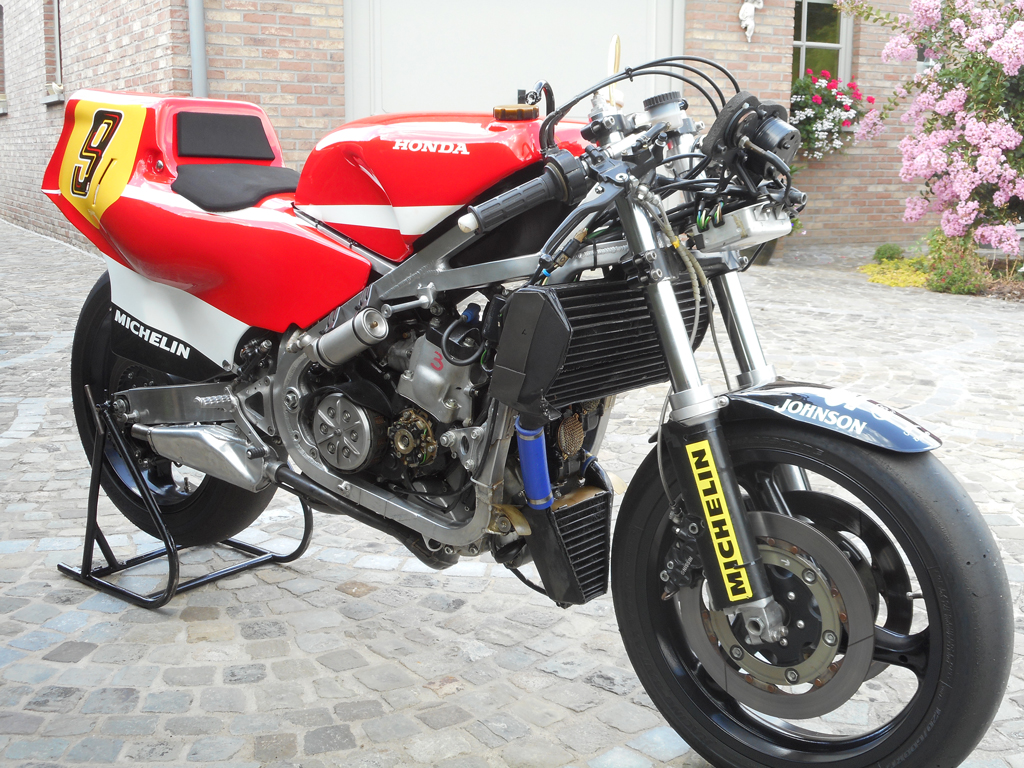 From 1983 the HRC (Honda Racing Corporation) produced the Honda RS 500 3 cylinder Privateer Racing motorcycles which will allow French pilot Raymond Roche to finish on the podium of the 500 world championship in 1984.
Some RS 500 will be sent to the various importers to run their national pilots. This is how Italian driver Fabio Billiotti will benefit in 1983 from an RS 500 to enter the 500 cc world championship.
Equipped with the ATAC system on the three cylinders as on the NSR, this motorcycle is now owned by a Belgian collector who uses it in classic events.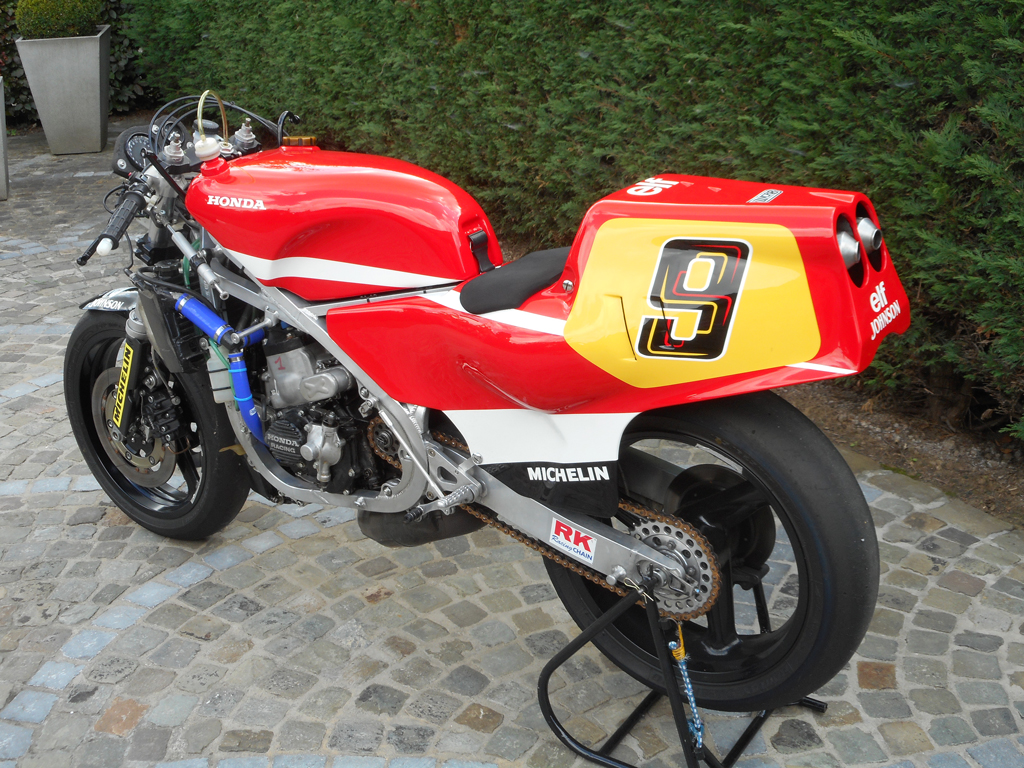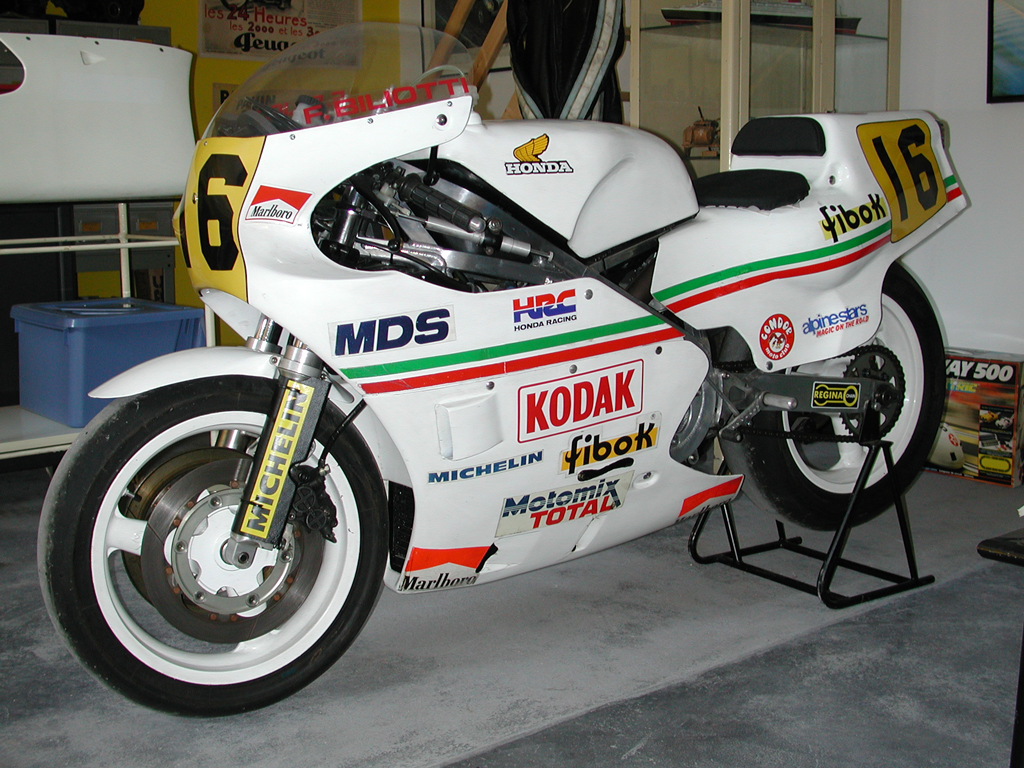 This motorcycle is in perfect working order. It was recently put in the colors of the Belgian pilot Didier De Radigues, but the original livery in the colors of Billiotti (front mudguard, tank, seat, fairing) are available with the motorcycle.
Available in Belgium.
Information and price upon request.
Would you like more information?