True living myth of technology and performance, the Honda NR750 represents the achievement of 15 years development, 200 scientific patents and 4 world speed records beating top speeds of close to 300 km/h.
Exceptional by its sophistication, the Honda NR 750 impresses with its figures, which translate the technical mastering of a manufacturer ahead of its time.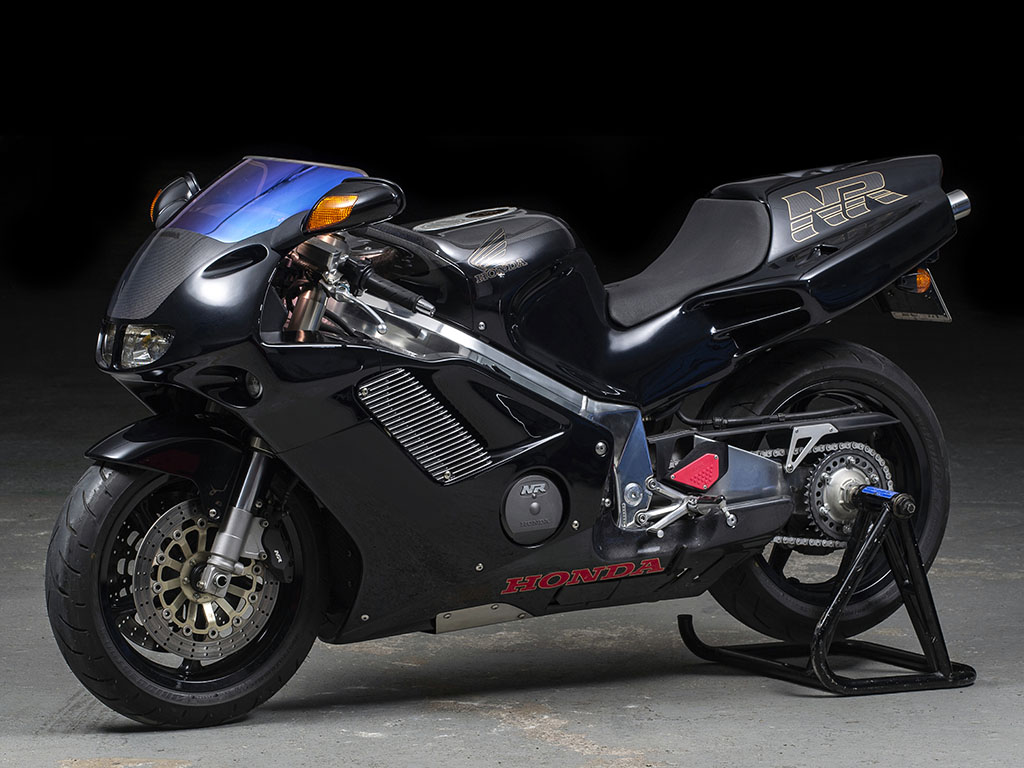 Honda was a pioneer and the NR 750 is a living proof, thanks to its unique technology: 4 oval pistons, 8 rods, 32 valves, computer-controlled ignition and electronic injection. The frame and materials employed complete this exceptional product with a chassis entirely made in aluminum (mono-swing arm, pro-link arm and triple-square section twin-tube), the extensive use of magnesium, titanium and carbon.
With a total production of 322 NR 750 (from 1992 to 1994), the NR750 is a unique machine: It achieved such a high level of technology and sophistication that no other motorcycle has been able to reach up to now.
Equipped with two floating disks of 310 mm diameter with 4 pistons, a travel of 120 mm, and inversed fork entirely in aluminum offering numerous possible adjustments…
The highly efficient halogen headlight of small dimension, the indicator lights integrated in the rear side mirrors, cleverly designed aerodynamics which improve the engine cooling and the stability of the bike at high speed… and the list of outstanding technological features is still long.
The here presented Honda NR is a true collectors gem with high potential to increase in value in the future.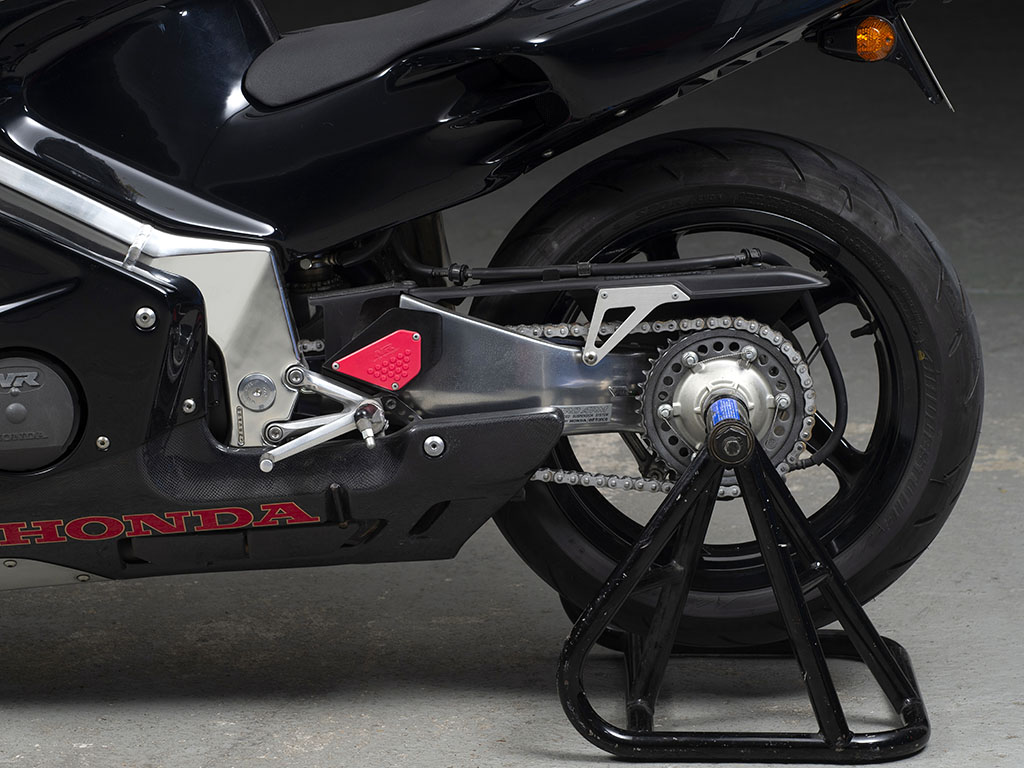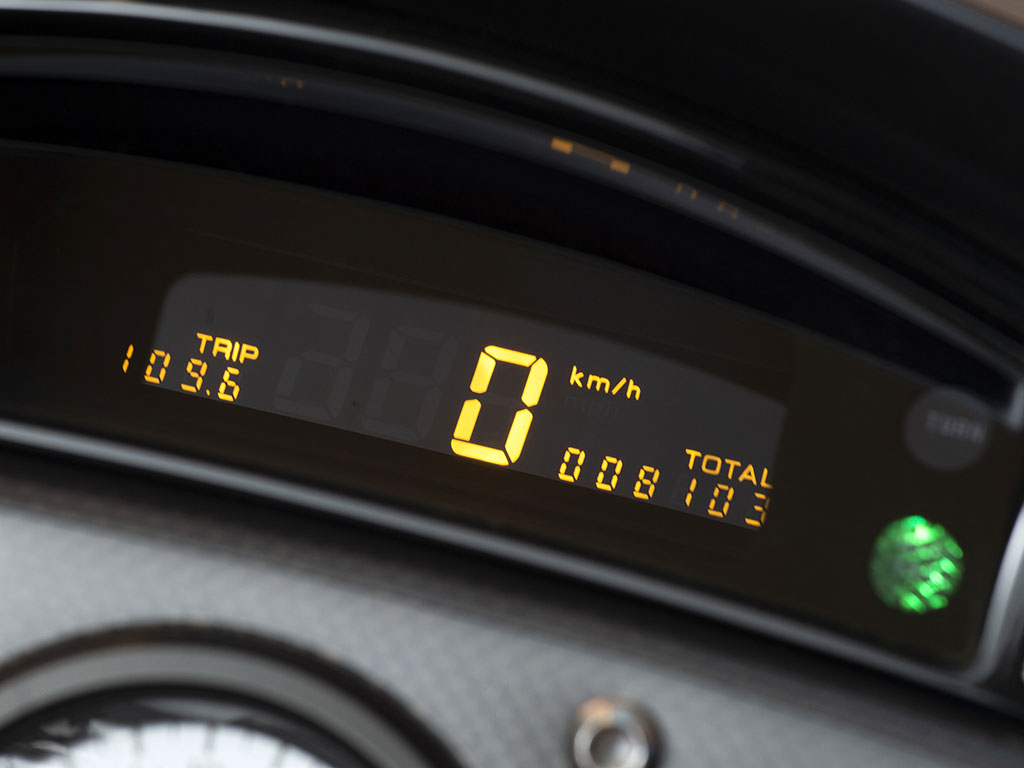 The Honda NR 750 that we are offering you is a French version (RC41), the second of only 20 NRs imported by Honda France.
The current owner bought it new in 1992 and has only covered 8,000 km in 30 years.
The deep navy blue color is a requirement of the owner who wanted a motorcycle diversifying from other red NRs.
This painting was carried out by a known professional painter in Paris.
It is of course available with all the original accessories (workshop crutch, cover, double keys, silver key holder, etc.)
Visible in Paris, info and price on request.
Would you like more information?